The 5G threat to airplanes quietly recedes
The 5G threat to airplanes quietly recedes
Air travel over the Fourth of July holiday in the US wasn't affected much by 5G. But some airlines, including JetBlue and Delta, are still putting the finishing touches on their altimeter upgrades.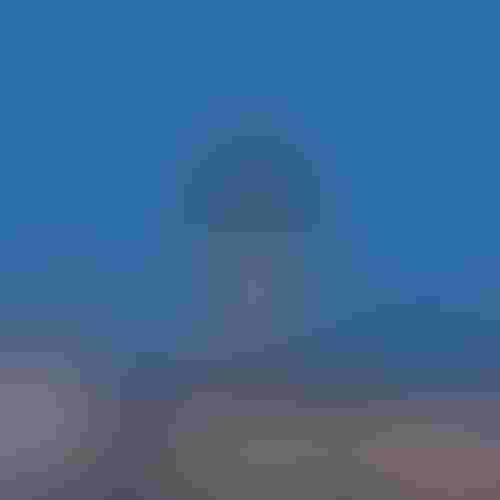 Source: frans lemmens/Alamy Stock Photo
The July 1 deadline for the US airline industry came and went, and not much happened.
"We're not aware of any disruptions specifically related to 5G over the weekend," wrote Ian Petchenik, director of communications for Flightradar24, on Monday in response to questions from Light Reading. Petchenik noted the flight-tracking company does not specifically collect data on the types of issues that delay flights.
Regardless, the situation is remarkable considering warnings of "major disruptions," "chaos" and the possibility that "the nation's commerce will grind to a halt" if 5G gets too close to airplanes in the US.
Broadly, the high-stakes standoff between the US wireless industry and the airline industry – which kicked into high gear just over a year ago – appears to be something that both sides now mostly want to forget. Representatives from a wide range of airline companies, agencies and trade associations – including the US Department of Transportation, JetBlue and the Air Line Pilots Association – did not respond to questions from Light Reading about the number of flights affected by 5G over the Fourth of July holiday in the US.
One airline did: "We expect minimal operational impact," according to a Delta Air Lines spokesperson.
Airplanes stalling
At issue are fears by the airline industry that 5G transmissions in C-band spectrum might interfere with aircraft altimeters near some US airports. Such altimeters can be essential to safe aircraft landings in rain and other conditions that can affect visibility.
In late 2021, just before Verizon was scheduled to switch on its 5G network in its new C-band spectrum holdings, the US airlines industry conducted a major public relations campaign to stall that rollout. "Major disruptions to passenger air travel, commercial transport and critical helicopter operations can be expected from the rollout of 5G," a group of airline executives warned near the end of 2021.
After some very public debate on the topic, Verizon and AT&T agreed to delay their C-band 5G rollouts near some airports until July 1 to give the airline industry time to update some aircraft altimeters to ones that wouldn't be affected by 5G.
However, as that deadline approached, some Biden administration officials worried that the airline industry wasn't retrofitting aircraft fast enough. "There's a real risk of delays or cancellations," Transportation Secretary Pete Buttigieg warned in June. "This represents one of the biggest – probably the biggest – foreseeable problem affecting performance this summer."
But Buttigieg said the July 1 deadline wouldn't change.
Retrofitting for the future
"We continue to work with our supplier to see that every Delta aircraft is equipped with updated radio altimeters," the Delta Air Lines spokesperson told Light Reading Monday.
Earlier this year, Delta's altimeter supplier informed the company that – due to roadblocks within its manufacturing supply chain – it would not have enough radio altimeters for Delta's entire fleet to meet the July 1 deadline. The company has declined to name its supplier.
By July 1, Delta expected around 190 aircraft to still need altimeter retrofitting. That includes all Airbus A220s, most A319s and A320s, and some A321s. Delta's aircraft fleet totals around 900.
As it works to upgrade those remaining aircraft throughout this summer, Delta said it would assign affected Airbus aircraft away from airports that might require altimeter-assisted operations. If a flight is affected by 5G, the airline said it would delay or cancel the flight and offer options for rebooking.
Delta isn't alone.
JetBlue didn't respond to questions from Light Reading, but company officials told the Wall Street Journal that it would retrofit 17 smaller Airbus jets by October, with possible "limited impact" to some flights in Boston.
American, Southwest, Alaska, Frontier and United all told the Associated Press that their fleets have upgraded altimeters that are protected from 5G interference.
And the 5G information website from the Federal Aviation Administration (FAA) shows that all US aircraft and airports are approved to land – including the Airbus models mentioned by Delta as still needing retrofits.
Related posts:

— Mike Dano, Editorial Director, 5G & Mobile Strategies, Light Reading | @mikeddano
Subscribe and receive the latest news from the industry.
Join 62,000+ members. Yes it's completely free.
You May Also Like
---