Helium looks to prove DeWi model with $5/month mobile plan
Helium looks to prove DeWi model with $5/month mobile plan
'We figured out how to combine T-Mobile's nationwide 5G network with the people-powered network from Helium,' says the company, which is offering a $5 monthly mobile plan in Miami.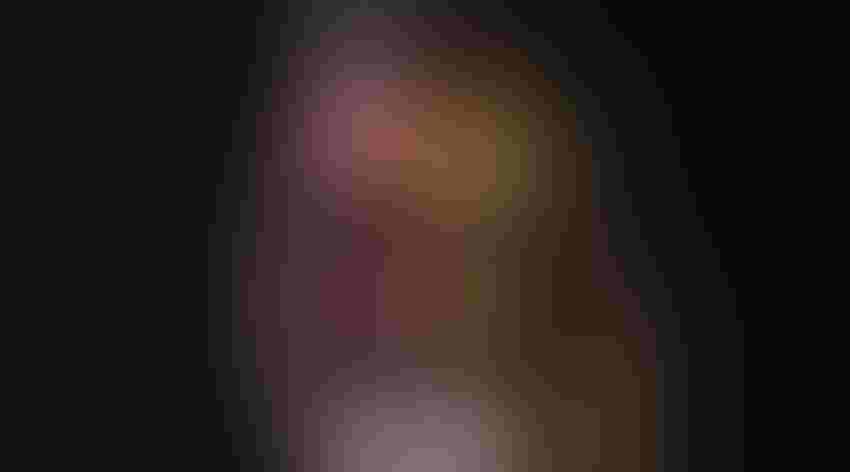 Helium Mobile touts access to a network beyond that of T-Mobile.
(Source: Helium Mobile)
Helium Mobile, one of several decentralized wireless (DeWi) wireless players in the US, said it will offer unlimited mobile services in Miami for $5 per month. The offering in part works over DeWi transmission sites operated by Helium supporters, who are rewarded for operating those sites with cryptocurrency tokens.
But, in locations where those sites aren't available, Helium Mobile falls back onto T-Mobile's wireless network. The two companies signed an MVNO agreement last year.
"It's a truly unlimited plan, but users will experience slowdowns after 30GB [of data usage in a month]. We expect this to be ample for our subscribers to stay connected," company officials wrote in response to questions from Light Reading on the new $5 plan.
Helium Mobile earlier this year first launched unlimited mobile services for $40 per month, but today it advertises a $25 per month unlimited plan on its website. The company's offering remains in testing.
Broadly, the new offering from Helium Mobile represents a step forward in the company's efforts to bring its DeWi business model to the broader mobile market.
"Helium Mobile can offer unlimited talk, text and data for the price of $5 per month because we figured out how to combine T-Mobile's nationwide 5G network with the people-powered network from Helium. We call this Dynamic Coverage," the company wrote. "We are confident that with the help of our community and starting in Miami that we can build this at scale and expand people-built coverage, allowing us to pass the cost savings on to our subscribers today."
Stepping forward
Helium has long been a leader in the DeWi market. The company essentially pioneered the concept in the wireless industry with its LoRa-based wireless network for Internet of Things (IoT) applications in the unlicensed 900MHz spectrum band. That network encourages everyday users to buy and deploy LoRa transmitters. Then, the revenues generated from end users' traffic on the network can be shared with those users operating the transmitters.
The model is dramatically different from the one employed by big network operators like Verizon, which buy their own equipment, run their network, and then charge customers to use it. Helium, on the other hand, hopes to encourage others to buy and run its network equipment, with a promise to share revenues from network users.
However, Helium has faced its share of troubles. For one, its network hasn't generated much revenue among network-user customers. In addition, the cryptocurrency market has all but collapsed amid a rise in concerns among financial regulators. As a result, the number of Helium's active LoRa transmitters has fallen from almost 1 million to around 400,000 worldwide today.
Now, Helium Mobile is leveraging that DeWi concept with a plan to target smartphone users with transmission sites running in the unlicensed 3.5GHz CBRS spectrum band. But this too is complicated by the fact that CBRS sites generally don't cover as much geographic territory as LoRa sites. They're also far more expensive.
Regardless, Helium is touting progress. "The Helium Mobile Network is currently comprised of thousands of devices already deployed by individuals to provide mobile coverage in the US, and we anticipate to see the growth of more concentrated coverage in our launch city of Miami over the coming weeks and months," the company wrote.
According to its website, Helium Mobile counts a total of around 6,400 CBRS transmission sites around the country, including some in Miami hotspots like Miami Beach.
Moving in a broader market
Helium isn't the only company in the DeWi market. Players in the space range from Pollen Mobile to Xnet and Karrier One. Some, like Xnet, have been loudly touting progress. Others, like Pollen, have become quiet in recent months.
Most recently, World Mobile inked a four-year lease agreement with ATN International to obtain the rights to spectrum licenses covering parts of California, Nevada, Utah and New Mexico. The company plans to use a DeWi model to cover parts of rural areas in those states with both terrestrial and airborne cell sites.
For its part, Helium is working on a number of updates to its smartphone offering beyond a simple geographic expansion outside Miami. For example, it plans to soon offer its own Helium Mobile Hotspot, a Wi-Fi transmission site that will allow operators to earn its tokens. The company is also working on a system that will provide extra rewards to users who deploy transmission sites in high-traffic areas.
Related posts:

— Mike Dano, Editorial Director, 5G & Mobile Strategies, Light Reading | @mikeddano
Subscribe and receive the latest news from the industry.
Join 62,000+ members. Yes it's completely free.
You May Also Like
---