Ciena CEO: Carriers No Longer Hooked on Huawei
Not many rival CEOs are willing to comment on Huawei's predicament these days, but Ciena's Gary Smith is an exception.
Answering questions from financial analysts during Ciena's fiscal third quarter earnings call earlier today, Smith didn't shy away when he was asked about whether he saw any changes or opportunities in the network transport equipment market now that operators are thinking harder about whether to do business with the Chinese vendor.
"It depends on the region and country. During the past few years we have started to see a rebalance. Huawei took major market share across the telecom infrastructure market" in all market segments, noted Smith, but he believes Huawei may no longer hold the attraction it once did, especially in Europe. "A lot of international carriers are looking to reduce their dependency on Huawei over time... [there has been an] over-reliance on Chinese vendors, in particular in Europe, and we expect those carriers to reduce their reliance [on Huawei] over time."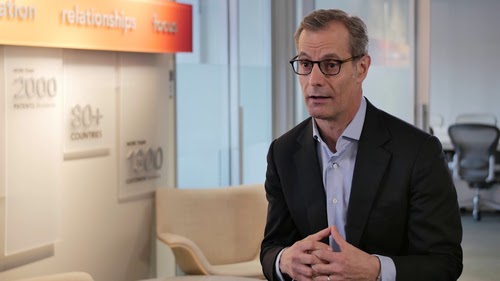 However, Ciena isn't benefiting from any such shift as yet, mainly because it takes a long time for decisions about network equipment procurement to actually feed through to bookable financials. "We have not seen any substitution impact [on revenues] to date but it takes time for decisions to roll through to revenues," stated Smith.
So Smith appears confident that Ciena, which earlier today reported outstanding fiscal third quarter revenues, will ultimately benefit as operators buy less from Huawei or find they are not allowed to buy from Chinese vendors at all. But there's certainly no sign yet that Huawei has been feeling the pinch as a result of the ongoing campaign by the US administration to label Huawei as a security threat and persuade other countries to outlaw the Chinese vendor: In July it reported a 23% increase in revenues for the first half of this year to US$58.3 billion, while research firm Dell'Oro has reported that Huawei is still growing its overall global share of the telecoms equipment market.
For more on this topic, see:
— Ray Le Maistre, Editor-in-Chief, Light Reading
PARTNER PERSPECTIVES
- content from our sponsors