Verizon has axed another 6,600 jobs so far this year
Verizon has axed another 6,600 jobs so far this year
Revelation of Verizon cuts comes days after AT&T was shown to have slashed 10,000 and looks especially bad in light of the rewards for top execs.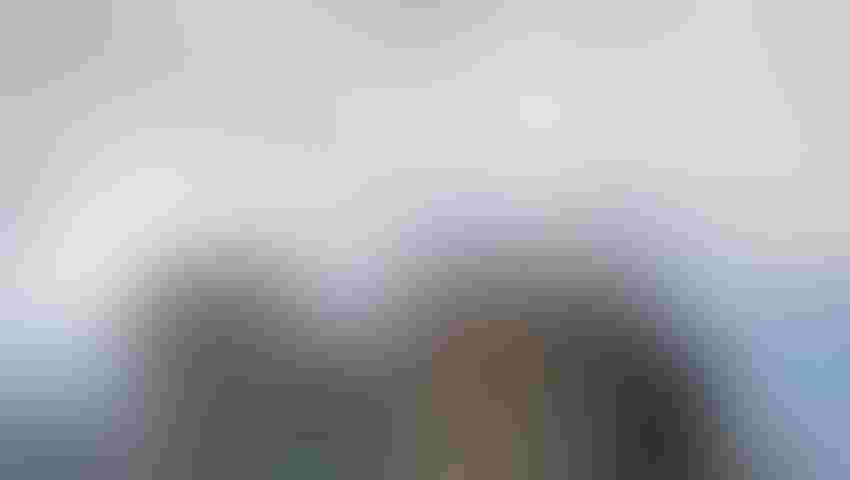 Verizon and AT&T have between them cut nearly 17,000 jobs this year.
(Source: Randy Duchaine/Alamy Stock Photo)
Vonage CEO and Moe Greene lookalike Rory Read was made an offer he couldn't refuse in late 2021 when Ericsson said it would buy the company he ran for $6.2 billion. Subsequent disclosures by the Swedish vendor showed Read was paid $32.76 million last year, possibly making him the top earner in telecom. The runners-up would likely include the bosses of the big US telcos whose mix of basic pay, cash bonuses and stock could fund small wars. AT&T's John Stankey collected $22.9 million in 2022. Verizon's Hans Vestberg wasn't all that far behind on $19.8 million.
This is about 130 times as much as the average Verizon employee was paid the same year, the company reluctantly disclosed in a filing with the Securities and Exchange Commission. The pay-ratio gulf between Stankey and the median AT&T employee was even more outrageous at 219. For a point of international comparison, the UK's BT pays soon-to-exit boss Philip Jansen about 77 times as much as someone in the median compensation range.
There is obviously nothing illegal about the largesse AT&T and Verizon bestow on their head honchos. It's not as if the giant organizations and their shareholders would be much better off with CEOs on substantially lower salaries and bonus packages. Finding capable leaders would conceivably be harder if candidates could earn more at other huge corporations. Nevertheless, this disparity between the top execs and their underlings has never looked quite so obscene.
That's partly because Stankey and Vestberg have been such depressing mediocrities in the management job, as reflected in the dwindling share prices of their firms. AT&T's has dropped from $22.34 when Stankey became CEO in July 2020 to $14.32 today. Verizon's is down from $57.09 in August 2018, the date of Vestberg's elevation, to $33.44.
Stankey, an AT&T lifer who worked his way up the corporate ladder from shoeshine boy (if only – his LinkedIn profile indicates he has held "a variety of leadership roles" since 1985), bears much of the responsibility for AT&T's catastrophic $85 billion splurge in 2018 on Time Warner, spun off just a few years later. The loss to AT&T was estimated at more than $40 billion. AT&T's curious response was to promote Stankey.
Vestberg is most famous at Verizon for championing the 5G properties of millimeter wave spectrum, now widely discredited as an option for mass-market coverage. Before joining the US operator, he watched Ericsson fall behind Huawei in the mobile infrastructure market while he ran the Swedish vendor. Bribery and corruption were rife during his tenure, according to the US Department of Justice, which got round to fining Ericsson more than $1 billion years after Vestberg had left. He has never been implicated in the wrongdoing.
The leftovers
But what makes their pay levels really unpalatable now is that both Stankey and Vestberg are treating vast sections of the workforce like leftover plates of food. After the epic scrappage of recent years, AT&T junked another 10,000 jobs in the first nine months of 2023, its latest financial report shows. Days later, Verizon's numbers revealed that about 6,600 roles have been eliminated since the start of the year, about 6% of the total. Under Vestberg, Verizon has cut more than 34,000 jobs.
Thwarted in their efforts to become successful media companies (while AT&T bought Time Warner, Verizon had AOL and Yahoo), and hurt by the challenge from a merged T-Mobile and Sprint, the operators have resorted to fattening margins by shedding staff. "We're finding cost efficiencies across our business," said Vestberg last week. "Our cost efficiency program remains on track to meet our savings goal of $2 billion to $3 billion annually by 2025."
This does not bode well for remaining employees and follows reports back in May that Verizon was planning to cut about 6,000 customer service jobs in the US. Technology developments will undoubtedly help both AT&T and Verizon to make do with smaller teams in future. Chatbots can resolve most basic queries and networks can increasingly run themselves. Code-writing AI now threatens to hollow out telco software departments, too.
Still ugly
Verizon's headline numbers offer proof that operators can happily manage without as many full-time people as they used to employ. Back in 2015, when it had nearly 180,000 workers, Verizon reported total sales of $131.6 billion. Last year, it made $5.2 billion more with about 63,000 fewer permanent employees. As a result, its per-employee revenues have soared from about $740,600 to more than $1,168,500 over this period.
Unfortunately, staffing cuts have not made Verizon look much more attractive to investors. Despite extensive pruning of the workforce, operating expenses rose from about $98.6 billion in 2015 to $106.4 billion last year. The amount categorized under wireless equipment has grown $7.4 billion over this period, to $30.5 billion. Salaries, energy fees and other costs have gone up with recent inflation. Interest rates have climbed. Contractors have probably replaced many full-time employees. Verizon's operating margin has shrunk from 25% in 2015 to about 22% now.
The net effect is likely to be an even more vigorous pursuit of savings. One risk is of cutting too deeply and impairing a telco's ability to exploit any new opportunities that do eventually materialize. Another is of turning important jobs over to systems that hardly anyone understands. That may currently sound like a problem from a science-fiction movie. But with generative AI stalking the workplace, and no end in sight to job cuts, it might not stay that way for long.
Subscribe and receive the latest news from the industry.
Join 62,000+ members. Yes it's completely free.
You May Also Like
---