BT's Next CEO: Odds Lengthen on Garfield, Swantee New Favorite
BT's Next CEO: Odds Lengthen on Garfield, Swantee New Favorite
Former EE boss our favorite to succeed Patterson as BT boss as odds lengthen on Garfield and internal candidates. Severn Trent CEO Liv Garfield is no longer one of the favorites to succeed Gavin Patterson as BT's next CEO after a deluge of negative publicity for UK water companies and indications she has little interest in the job.
The lengthening of odds on Garfield and various BT Group plc (NYSE: BT; London: BTA) insiders makes former EE boss Olaf Swantee the new favorite to replace Patterson, who will step down when a successor is found.
Light Reading's European editorial team has crunched the numbers -- or, rather, they have put the kettle on and had a bit of a think -- and lengthened odds on Garfield taking charge of the UK telco to 30:1, from 9:1 back in June. (See BT's Next CEO: The Candidates.)
That still puts her way ahead of job-seeking soccer coach Sam Allardyce, out of work since quitting the managerial post at Everton in May. With recent speculation that Patterson could become boss of the UK's Premier League, applying his telecom expertise in the sports sector, Allardyce's crossover from soccer to fiber rollout could make equal sense, although odds on Allardyce as BT CEO are maintained at 666-1.
Figure 1: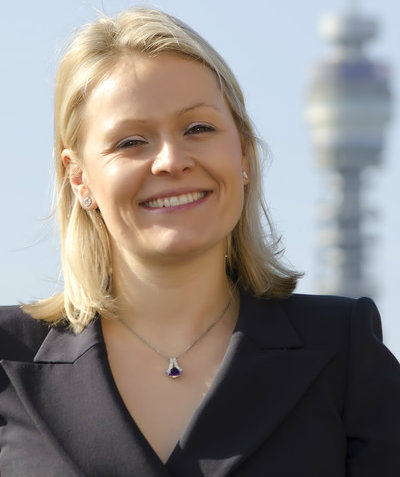 Out of the running? Trouble and strife at Severn Water may have sunk Liv Garfield's
chances of replacing Gavin Patterson.
Garfield ticked many of the right boxes when first linked with the BT job in June. The boss of BT's Openreach division between 2011 and 2013, in the glory days before legal separation, she has gained valuable boardroom experience and grown used to juggling shareholder and political interests during her stint as the CEO of Severn Trent, one of the UK's biggest water companies.
At 42, she would also help to address the gender imbalance and lower the average age in the BT boardroom, whose line-up of predominantly old, white male executives is no great advertisement for diversity.
Garfield was reported several weeks ago by the UK's Times newspaper to have played down interest in the BT job. While that alone would not rule out a subsequent appointment, a spate of bad news in recent days will have done nothing for her reputation.
For more fixed broadband market coverage and insights, check out our dedicated Broadband content channel here on Light Reading. Along with the bosses of other UK water companies, Garfield has been under attack for water leakages over the dry summer. Despite Severn Trent's apparent failure to address these problems, it is reported to have made huge payouts to shareholders in recent years. Trade unions have also criticized Garfield for collecting about £10 million ($13.1 million) in compensation in the past five years despite underperformance. Severn Trent's share price had fallen by 13% in the previous year at close of business on Tuesday this week. This story will sound familiar to anyone who tracks BT. Departing CEO Gavin Patterson, criticized for his recent management of the UK incumbent, received a huge bonus in the recent fiscal year, shortly before announcing plans for 13,000 job cuts and his own resignation. On Tuesday, BT's share price closed down 26% on its level this time last year. (See Eurobites: BT Faces Shareholder Revolt Over Outgoing CEO's Bonus, BT's Patterson Gets Tasty CEO Bonus as Troops Suffer, BT Waves Goodbye to Gorgeous Gavin and Fat Cats Get Fatter as Jobs Go to the Dogs.) With speculation that BT may prefer someone outside the company to fill the CEO role, the odds have also been lengthened on insiders including Marc Allera, Simon Lowth and Clive Selley taking charge (see table for full details). Candidate Original odds Latest odds Olaf Swantee 9:1 9:1 Allison Kirkby 11:1 11:1 Marc Allera 5:1 12:1 Stephen Carter 15:1 15:1 Simon Lowth 7:1 15:1 Nick Jeffrey 25:1 25:1 Liv Garfield 9:1 30:1 Clive Selley 20:1 30:1 Ronan Dunne 50:1 50:1 Sam Allardyce 666:1 666:1 Source: Light Reading. None was ideal in the first place. With his consumer background, Allera is perhaps too much like Patterson. Tech man Selley appears to be doing a good job at Openreach, BT's infrastructure division, but moving him from there to BT's main business might raise questions, given the Chinese walls that are now supposed to exist between them. Lowth appears competent but is altogether far too old, white and male. According to Light Reading's sophisticated model, this puts Olaf Swantee as the lead candidate. Currently CEO of Swiss telco Sunrise, Swantee ran UK mobile giant EE before BT acquired it from Deutsche Telekom AG (NYSE: DT) and Orange (NYSE: FTE) in early 2016. He is well regarded for his previous efforts at EE and is thought to have a close relationship with Deutsche Telekom. The German incumbent still owns a stake in BT and its CEO, Timotheus Höttges, holds a seat on BT's board. Figure 2: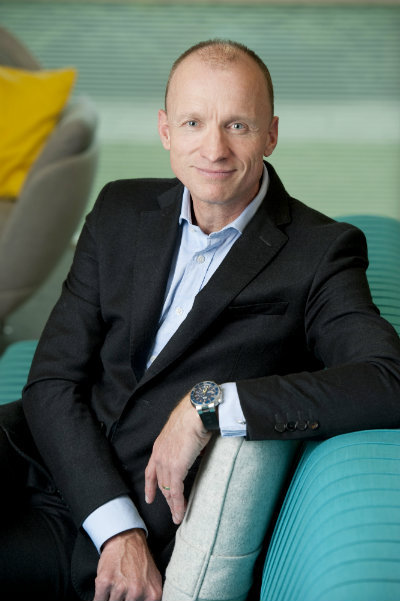 Will it be a new BT dawn for current Sunrise CEO Olaf Swantee? Others linked with a move into BT's top job include Stephen Carter, the CEO of information and events business Informa (which owns Light Reading), Allison Kirkby, who leads Swedish telco Tele2, Nick Jeffrey, CEO of Vodafone UK and Ronan Dunne, CEO of Verizon Wireless. — Iain Morris, International Editor, Light Reading
Subscribe and receive the latest news from the industry.
Join 62,000+ members. Yes it's completely free.
You May Also Like
---