Vodafone lab to show open RAN does exactly what it says on the tin
Disappointed by your Nokia radios? Feel like replacing them with Fujitsu but keeping Nokia for baseband? Buy open RAN and you will never have to worry about supplier interoperability again. Simply finish with the Finn, slot in your new Japanese hardware and fire up your service.
That is the basic pitch made by open RAN's proponents. But no one trusts it will be that easy. Cue the need for test facilities where service providers can make sure Nokia and Fujitsu will sing in perfect harmony before they make their commercial debut. Vodafone, accordingly, is to open what it calls a "test and integration lab" at its Newbury headquarters in the UK. Staffed by roughly 30 engineers, it will be the operator's first open RAN lab and one whose influence is likely to go beyond the UK.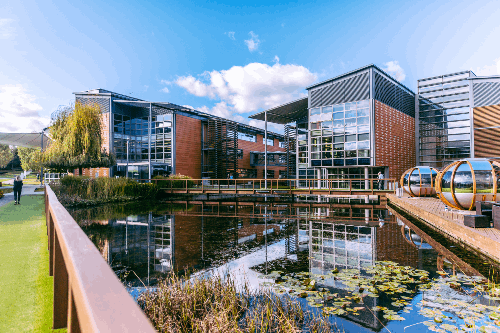 The lab's activities will not be confined to interoperability checks but encompass everything from ideas generation to lifecycle management. Above all, it will aim to ensure some of the weird and wonderful technologies dreamed up by suppliers are commercially feasible. Vodafone is understood to be in talks with several vendors about their participation at the lab, although details of any partners have yet to be announced.
Vodafone remains the only one of the UK's four mobile network operators that have firm plans to use open RAN as a replacement for Huawei, a Chinese vendor the government is banning. It aims to deploy the technology at about 2,500 mobile sites currently served by Huawei in western and mainly rural parts of the UK. All that makes the opening of the lab an important step.
Playing the pioneer
Local rivals seem unlikely to follow suit. Howard Watson, the chief technology officer of BT, has played down the probability of a prominent role for open RAN in the incumbent's network until 2027. Its 5G rollout will probably be handled entirely by Ericsson and Nokia, with which it has already signed contracts. Rival operator Three is switching from Huawei to Ericsson, and CEO Robert Finnegan thinks open RAN has come too late for his own 5G deployment. As for O2, it has no Huawei equipment to replace, having relied entirely on the Nordic suppliers before the days of government intervention.
None of that will please a government worried about overreliance on Ericsson and Nokia. Just this week, its Telecoms Diversification Taskforce recommended that operators use alternative suppliers or open RAN across 25% of their networks by 2025. Nor will Vodafone be happy about the lack of enthusiasm. Without sufficient demand, a competitive market for open RAN products may be slow to develop.
But Vodafone's rivals may have a close eye on the lab to see what emerges. Many will be interested in knowing if products are strictly compatible with specifications developed by the O-RAN Alliance, the main industry group, and in the extent to which this simplifies integration. The lab's efforts will certainly matter for other parts of the Vodafone Group. Under its latest technology strategy, the company wants products pioneered within particular countries to be usable across its entire European footprint.
---
Want to know more about 5G? Check out our dedicated 5G content channel here on Light Reading.
---
The ultimate hope is that a lab will be another catalyst for open RAN, a technology that has strategic importance to Vodafone and some of Europe's other big players. "We want to avoid a Catch-22 situation, where operators wait to buy perfect products, but the open RAN vendors need investment to perfect their products," said Andrea Dona, Vodafone UK's chief network officer, in the company's statement. "This is why we are announcing this investment in a new R&D lab, as well as committing to 2,500 open RAN sites in the UK countryside."
A handful of open RAN sites are already carrying live traffic for the UK network, said Vodafone today. But the wider commercial rollout would be a brave move while competitors stick with the tried and trusted. "Nobody ever gets fired for buying IBM," goes the saying. Vodafone must pray its lab helps to make open RAN similarly risk-free.
Related posts:
— Iain Morris, International Editor, Light Reading
PARTNER PERSPECTIVES
- content from our sponsors