The security of the UK's telecom infrastructure and the sanctity of the beautiful game would seem to have little in common, but the same government officials preside over both in the oddly named Department for Culture, Media and Sport (DCMS). Previously lampooned as the Ministry of Fun, it is suddenly on a crusade to overthrow both telecom and soccer tycoons, all in the name of openness. If that principle looks impossible to uphold when policymakers are this interventionist, the government seems oblivious.
Not since Galtieri invaded the Falklands has there been as much Conservative government outrage as when six of the UK's biggest soccer clubs this week said they would unite with foreign clubs such as Spain's Real Madrid in the breakaway European Super League (ESL). Conscious that soccer is the opium of the British people, and possibly the only thing between him and a vicious mob of publicans and small business owners angry about lockdown, Prime Minister Boris Johnson was apoplectic. "I'm going to do everything I can to give this ludicrous plan a straight red," he appealed to the masses in the Sun newspaper.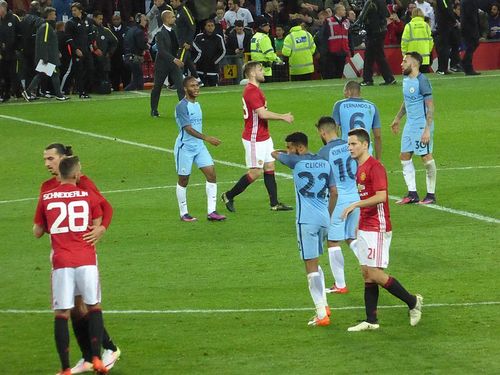 DCMS boss Oliver Dowden joined the condemnation, writing on the DCMS website that "a small handful of owners want to create a closed shop of elite clubs at the top of the game – a league based on wealth and brand recognition rather than upon merit." Substitute a few words and he could have been writing about telecom.
Alarm that banning Chinese vendors, as authorities did last year, would leave the UK at the mercy of Ericsson and Nokia previously spurred Dowden to set up the Telecoms Diversification Taskforce. Led by Ian Livingston, a former BT boss, it was charged with identifying alternatives and published its initial report this week. Its recommendations, previously leaked to the Financial Times, include pressuring operators to buy at least a quarter of their network products from new suppliers by the mid-2020s.
Closed is the dirty word in telecom, just as it is in soccer. Dowden has been seduced by a new technology called open RAN. Where traditional, "closed" networks require an operator to buy everything for a given mobile site from the same vendor, open RAN's new interfaces would allow one supplier's radio hardware to be used with another's software. Open RAN, the task force has decided, should be cultivated as the best hope for diversity.
Free to choose open RAN
But there is nothing very open about serving up quotas. If the market for telecom equipment is oligopolistic, then regulators are culpable for waving through several mergers between industry giants without recognizing the risks posed by Huawei and ZTE, the Chinese vendors. Despite this short-sightedness, open RAN alternatives do exist. If they are good enough and competitively priced, operators will use them. If they are not, the government should not be foisting substandard and expensive products on the market and, ultimately, the consumer.
The same goes for soccer. Arsenal, Chelsea, Liverpool, Manchester City, Manchester United and Tottenham have been depicted rather like Ericsson, as greedy rip-off merchants that have enslaved their followers. Yet there are dozens of other clubs in the UK alone. If a Manchester United fan is aghast at the latest scheme, he can easily find high-quality soccer entertainment elsewhere. And if the plans are as universally despised as Johnson seems to believe, they will collapse. No super league will survive empty stadiums and switched-off TVs.
Livingston's proposal for government intervention in the open RAN market coincides with a fresh warning about the political hijacking of telecom. In a paper from the London School of Economics, Jean-Christophe Plantin writes that "openness is an ambiguous notion that can be used by governments to exclude foreign trade enemies while advocating for trust in telecommunications networks." The doubt, he says, is that it will either boost network security or open up the equipment market.
---
Want to know more about 5G? Check out our dedicated 5G content channel here on Light Reading.
---
As things stand, Vodafone is the only one of the UK's four mobile operators with firm plans to use open RAN alternatives to Ericsson and Nokia for part of its network. Neither BT nor Three has sounded very enthusiastic, and Neil McRae, BT's chief network architect, has recently said he wants to cut suppliers, not increase their number.
"Complexity is the killer in telcos. We struggle to deal with it," he told a TelecomTV event this month. "When I hear about these open architectures where there are 50 different vendors, or even five involved, I run for the hills because frankly we're not geared to operate like that."
Florentino Perez, the president of Spain's Real Madrid, has sounded miffed about any regulatory threat to the ESL, arguing it will "save" a sport he claims is losing younger fans. The UK's telecom executives are likely to be similarly aggrieved at the possibility of a government mandate on suppliers. At worst, it would leave them with poorer products, higher costs and more complexity. In football parlance, it would be a dreadful own goal.
Related posts:
— Iain Morris, International Editor, Light Reading