Rakuten to rebuild Kyivstar network in Ukraine when war ends
Rakuten to rebuild Kyivstar network in Ukraine when war ends
When the time comes to rebuild Ukraine's network after the war, VEON will do so with open RAN, satellites and 6G under its partnership with Rakuten Symphony.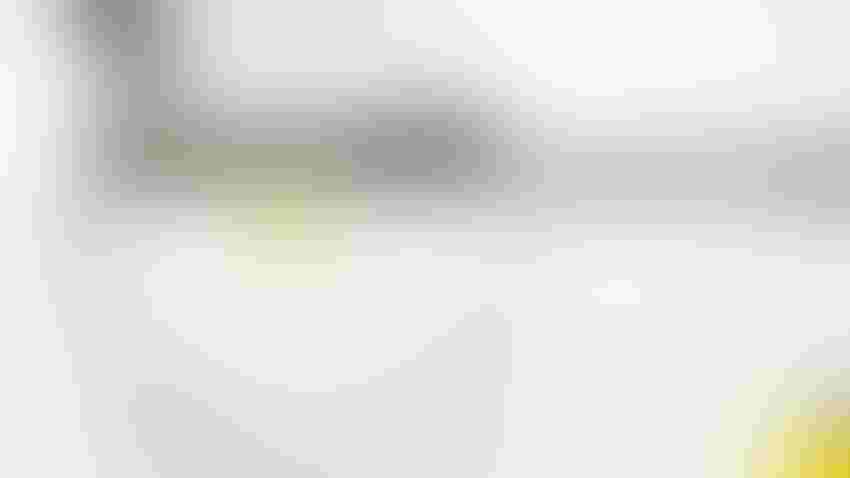 Unlike its other markets, Veon plans to use 5G and open RAN in Ukraine.
(Source: Pavel Kapish/Alamy Stock Photo)
Earlier this week, Amsterdam-headquartered operator VEON, active in markets from Ukraine to Bangladesh, announced a partnership with Rakuten Symphony. Light Reading spoke with VEON's CEO Kaan Terzioglu to learn more details about their plans.
As specified when the partnership was announced, a big part of it will be rebuilding Ukraine's network once the war is over. This will fall under VEON's $600 million investment plan in the country. A second dimension of the partnership will examine both the telecom and consumer businesses of the two companies.
In Ukraine, VEON's subsidiary Kyivstar has had to keep its network running despite countless challenges brought on by the Russian invasion, such as power cuts and enemy shelling.
While Kyivstar has kept the network running relatively smoothly and has rebuilt most of what was damaged during the Russian offensive last year, Terzioglu explains the situation is complex. "We need to do it with all means without looking into who we are buying from, […] whether this is the certified screwdriver to use to fix this or not. It is a war."
Once peace comes – whenever that may be – he says the network will need to be completely redesigned. Terzioglu admits that while he had been skeptical about open RAN in the past, the situation has now changed. "Time changes, technology improves, what is unfeasible financially becomes reasonable," he said. At the same time, he argued that transitioning from a legacy infrastructure to open RAN would not be economically feasible in established markets.
One reason for the interest in open RAN is that VEON believes it will will allow Western security standards to be implemented in Ukraine. Open RAN could also allow Kyivstar to build a simpler network by reducing the number of stock-keeping units (SKUs) needed from 400 to just four, Terzioglu said, arguing that Rakuten's open RAN is secure and robust, as well as (recently) proven. He referred to recent third-party tests conducted in Japan, saying they show Rakuten's technology is on par with competition when it comes to 4G and ahead on 5G.
As for the network redesign itself, Terzioglu said the fiber layer, as well as the active and passive layers, will be completely redefined. The plan is to create robust and secure infrastructure in Ukraine with 4G, 5G and even 6G. Satellite networks and smart cities will be part of the story.
Early days
The 5G element marks a small departure from the company's strategy, which has so far been to focus squarely on 4G. This largely remains the plan outside Ukraine. VEON's subsidiaries in these markets will eventually adopt cloud-native software and massive MIMO, a 5G technology. And with cloud-native software, the equipment used at the edge will need to change, too. But Terzioglu thinks it may be five to seven years before all this happens.
Terzioglu also highlighted there may be room for broader cooperation in Ukraine once the war is over. "We have worked amazingly well with other operators during the difficult times. And maybe when we rebuild the network, there will be an opportunity also to do it together. I think that will be a ground-breaking thing, and I think Ukraine deserves that," he said.
The partnership is still, however, in the early stages. In remarks emailed to Light Reading, a Rakuten spokesperson said specific roles and commitments are yet to be decided. What is clear is that VEON will lead the project while Rakuten Symphony will provide software and know-how.
While it is still too early to tell how big a chunk of the $600 million will be spent as part of the partnership, Rakuten said: "VEON's commitment relates to network investments including future 5G roll-out as well as digital expansion, and both areas are within the scope of our discussions on rebuilding Ukraine's infrastructure with open RAN and supporting the digitalization of the country."
Looking beyond Ukraine, the second dimension of VEON's partnership with Rakuten is all about the companies' shared focus on both consumer services and telecom. While VEON operates in countries home to 510 million people, Rakuten's main assets are its business models, said Terzioglu. But the tie-up does not necessarily mean the companies will be trading technologies and services, and Terzioglu highlighted VEON's focus until now on locally developed products.
Rakuten's focus on e-commerce is also of interest to VEON. "They look to gross merchandizing value and the market definitions that they have," said Terzioglu. "They really see the consumer as a wealth of revenue-generating streams. And I think I like that and I think, you know, some of these things could inspire us."
Related posts:
— Tereza Krásová, Associate Editor, Light Reading 
Subscribe and receive the latest news from the industry.
Join 62,000+ members. Yes it's completely free.
You May Also Like
---