Open RAN's 5G course correction takes it into choppy waters
Open RAN's 5G course correction takes it into choppy waters
O-RAN Alliance members have reached a compromise on what to do about open RAN's massive MIMO shortcomings, but it sets up new battles.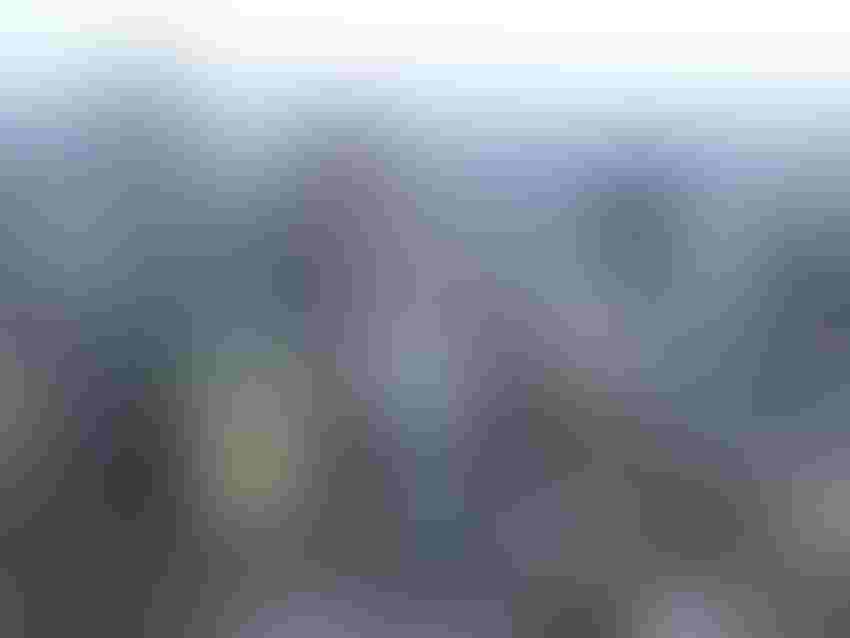 View from the air of Osaka, where the O-RAN Alliance reached agreement last month.
(Source: Chris 73/Wikimedia Commons via Creative Commons)
Two years ago, some of the biggest companies that build and operate mobile networks decided open radio access network (RAN) technology was heading for a major flop in massive MIMO, an advanced 5G system going mainstream. Their conclusions were not universally welcomed. Even now, they meet resistance, mainly from smaller players backing the concept of open RAN, where the parts for a mobile site can be supplied by multiple vendors.
But much worse, arguably, was that those big companies could not reach an agreement on how to fix the massive MIMO performance problem they saw in open RAN. A compromise of sorts was eventually signed off at a face-to-face meeting in the Japanese city of Osaka on June 20. It could be the trigger for commercial development by Ericsson and others. But it essentially throws up multiple variants of the specification and lots of trade-offs.
Where there had been earlier consensus among the big companies was on the need for an uplink modification to open fronthaul 7.2x, the existing spec deemed suboptimal for massive MIMO. The O-RAN Alliance, the group developing specs, had finalized a Cat-B option for massive MIMO, determining how to split various functions between the radio unit (RU) and a server box known as the digital unit (DU).
In the interests of keeping the RU as simple as possible, it had decided most of the critical functions should reside in the DU. But when Ericsson came to run tests, performance was disappointing. Before long, Orange, Qualcomm and others were also sounding the alarm.
Having allies would have mattered to Ericsson. Negative feedback about open RAN always generates suspicion when it comes from the Swedish vendor, which has much to lose if the movement produces new rivals. Its lone objection would have been easier for opponents to dismiss as an attempt to block open RAN. Yet, for a while, Ericsson seemed to be on its own.
The Cat-B problem
Its concern stemmed from the architectural similarities between Cat-B and Cat-A, the version of 7.2x intended for remote radios with up to eight antennas (featuring transmitters and receivers). The design worked in practice for Cat-A and ensured the RU would remain quite simple for manufacturers to produce. But it did not translate well to more antenna-rich Cat-B radios.
Where Cat-A radios have an upper limit of eight antennas, these Cat-B ones top out at 64. Each turns the signal it receives over the air into a kind of digital stream. Reference signals are then extracted and used for channel estimation, a number-crunching process needed to pinpoint users and eliminate interference. Results from that are fed into a component called the equalizer, which does the necessary clean-up, rather like Denzel Washington taking out the bad guys in the movies of the same name.
But if channel estimation and equalization were to happen in the DU, as specified by 7.2x, up to 64 digital streams would have to be sent from the RU to the DU. The bitrate on this fronthaul link might explode. To cope with that, multiple fibers would have to be installed, Ericsson's research showed. That might work for operators in countries where fiber is plentiful and cheap. For many, it would be impractical.
The O-RAN Alliance had seemingly recognized this problem and tried to address it through beamforming, an advanced technique for concentrating a signal on a specific user. Thanks to a new function called port reduction or pre-filter, it could use data about a device customer's location and the source of interference to identify relevant streams and limit the number sent from the RU to the DU. This, in turn, would reduce bitrate pressure on the fronthaul link.
Yet it was not a perfect solution. The DU still had to receive reference signals from user equipment, carry out channel estimation and do beamforming wave calculations to locate the user. By the next transmission time interval, when radios would act on all this data, the user might conceivably have moved. Radios would effectively point in a direction where that person used to be.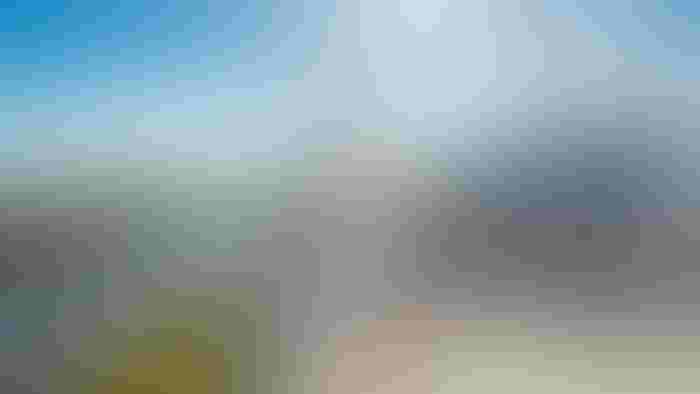 Massive MIMO panels for a traditional site as supplied by Ericsson.
(Source: Ericsson)
A vigorous debate ensued about the magnitude of this problem. Unless users are moving quickly in a dense urban environment, Cat-B could work just as well as Cat-A. But there was potential for a performance upset in more challenging conditions, the supposed sweet spot for massive MIMO.
Ericsson ran simulations to show the O-RAN Alliance how badly performance could suffer. Other stakeholders followed with their own contributions to highlight the gap with traditional RAN. "It was not negligible," said Atoosa Hatefi, Orange's head of innovation in radio and environment. "Sometimes – in certain scenarios with high mobility, for instance – it could even be around 30% to 40% degradation."
Two tribes
The upshot was a decision by the O-RAN Alliance to launch a new work item called uplink performance improvement (ULPI). Its mission was to figure out what, if anything, should be done about Cat-B's perceived shortcomings. Contributions came from numerous players besides Ericsson. On the telco side, the most active players included Orange, Vodafone, Deutsche Telekom, AT&T, Verizon, NTT Docomo and KDDI. Other than Ericsson, the main vendors providing input were Qualcomm, Nokia, Samsung, Intel, AMD, Fujitsu and ZTE. But companies eventually coalesced around two separate camps pushing alternative fixes.
The main point of contention was over where to put the equalizer. Ericsson's solution to the Cat-B problem was to move this into the RU along with the two other functions in the uplink receiver chain – the channel estimation and the beamforming wave calculation. This would provide a neat cut-off and avoid some potentially awkward interdependencies for different DU and RU vendors. It would also simplify the DU. Perhaps the main drawback is that it would produce a more complex and costly RU. Known as the "class A" proposal, it eventually secured backing from Nokia, AMD and ZTE, besides Ericsson.
But supporters of the rival "class B" proposal, led on the vendor side by Qualcomm, preferred to keep the equalizer in the DU. This was arguably a less sweeping and disruptive change to what the O-RAN Alliance had previously come up with in Cat-B. It would also make it easier to gather signals from multiple sites and do equalization across them, a feature that seemed important to some operators. Orange and AT&T, notably, joined the class B camp.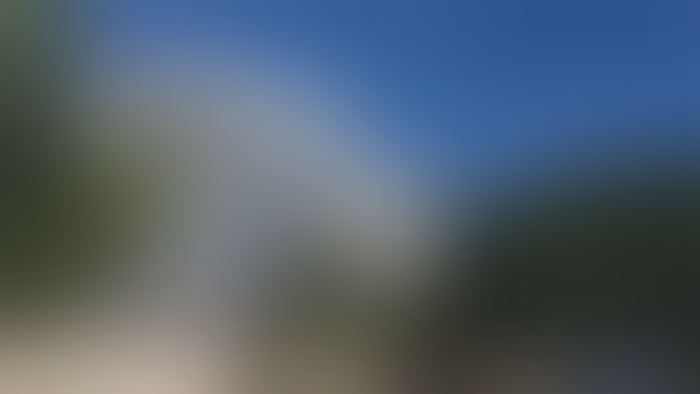 Part of Qualcomm's headquarters in San Diego, California.
(Source: Qualcomm)
Instead of putting the whole uplink receiver chain in the RU, class B proposed a split whereby the equalizer would stay in the DU, alongside another module called the decoder, while the channel estimation and beamforming wave calculation moved to the RU.
"We really wanted to have this equalizer in the DU to have something that in future would allow us to benefit from an advanced receiver," said Hatefi. "An advanced receiver requires a kind of joint equalization and decoding mechanism, and we can only do it when we have both modules in the same unit." With the equalizer in the DU, operators would also be able to coordinate uplink transmissions.
Unfortunately, this design raised the old problem of overloading the fronthaul link, because channel estimates calculated in the RU would need sending to the equalizer in the DU. The eventual workaround was to include support for channel estimation in both the RU and the DU and do it twice. This ticked a couple of important boxes, providing real-time capability in the RU to point beams in the right direction and ensuring channel estimates did not have to be sent across the fronthaul link.
But to opponents of the class B approach, this makes interoperability harder to guarantee. If the RU vendor has a different channel estimation algorithm from the DU vendor, there could be a mismatch in the system on how to interpret certain parameters.
"I would be super worried about that and it's why effectively I don't think big mature operators would go for that option," said Kim Larsen, a former chief technology and information officer within the Deutsche Telekom Group who currently sits on several company boards and runs his own advisory firm, Techneconomy.
What happened in Osaka
Neither side was prepared to back down and accept the other's proposal. There were simply too many vested interests that felt they had something to lose if the rival camp won. Operators such as Orange and AT&T clearly valued the ability to do equalization across sites and use features not available with class A. Another concern was that smaller vendors would struggle to build more complex class A radios at competitive prices, and that RUs would be more expensive.
"I think they have made the radio unit a lot more complex and therefore theoretically more costly compared with the traditional 7.2x," said Larsen. "That makes it much more difficult for smaller players in this game. Either they have already developed something, and they are definitely not going to look forward to starting from scratch, or redeveloping that is going to be costly."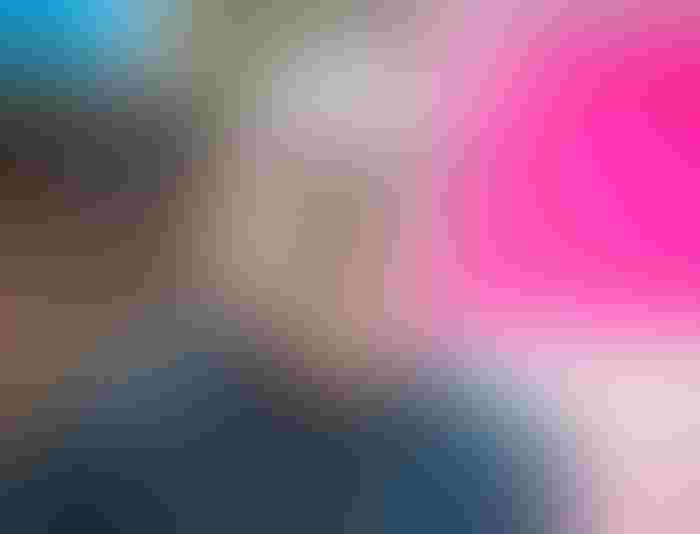 Kim Larsen, a former DT executive, has doubts about the Osaka compromise.
(Source: T-Mobile Netherlands)
For Ericsson, the class A designs probably looked closer to the work it had already done on massive MIMO. In that case, switching paths to class B could have been difficult. Besides, it continued to rate class A over class B on key performance indicators. "Channel estimation is a very complex process and when you do this twice you add latency," said Matteo Fiorani, Ericsson's head of distributed unit and infrastructure. "When you add latency, you give less time to the scheduler to take clever decisions."
The class A camp managed to secure further support from Vodafone, NTT Docomo and Intel, according to a reliable source, with Asian vendors Samsung and Fujitsu swinging behind class B. But the compromise reached in Osaka was eventually signed off by companies including Verizon, AT&T, Ericsson, NTT Docomo, Mavenir, Orange and Qualcomm, according to that source.
A final decision was taken to build support for the two classes – likely to be called "operation modes" in future – into the spec. This means RU makers can optionally produce either class A or class B kit. The requirement on the DU side is that any product supporting one class must also support the other to be considered compliant with the spec. But the outcome is that DU makers building ULPI into their products must include equalizers by default, regardless of what is happening in the RU.
It also means class A can operate in two modes. In the first, it bypasses the equalizer in the DU to save resources and works as Ericsson originally intended. The alternative is to split equalization across the RU and the DU, taking advantage of the designs approved by the O-RAN Alliance. But this was never part of Ericsson's initial plan.
The way forward
The result of all this is that duplication appears to feature in each camp's preferred fix. It has been forced on class B by the technical need for channel estimation in both the RU and the DU, while the class A camp is left with equalizers in each box, even if the DU one is inactive. All that raises questions about interoperability and the future competitiveness of massive MIMO products compatible with O-RAN Alliance specs.
"There is a duplication between the radio unit and the distributed unit," said Larsen. "Because they have duplication of elements, I think one of the concerns if you are using different vendors has been how to make sure these two actually work well together."
Given the presumed threat disaggregation poses to Ericsson, its championing of class A, where there is supposedly less interdependency between the RU and the DU, may seem strategically, if not technically, counterintuitive. Yet class B would hardly make good on its open RAN manifesto pledges if it really did prevent an operator from using different RU and DU vendors.
Larsen suspects many companies will stick with a single-vendor approach for some time. "They would probably go to an Ericsson and say, 'provide us with an end-to-end solution, ideally up to the central unit.' We'll go forward with the open RAN architecture, but we would prefer to do that for at least several years with an Ericsson or a Nokia or a Samsung."
In the case of class B, an alternative might involve persuading the different RU and DU vendors to share their channel estimation algorithms. But the idea would probably hit resistance, with RAN vendors believing much of their innovation is in this area. Another multivendor option suggested by one source is to use the same chipset supplier, such as Qualcomm, for both the RU and the DU and slap a different company's software stack on top.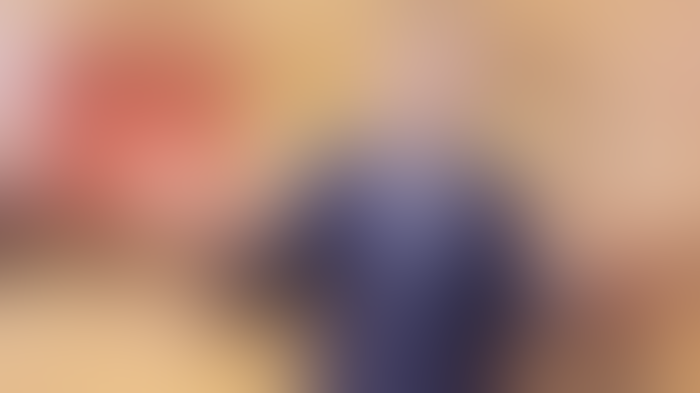 Ericsson's Fredrik Jejdling: 'We are industrializing open RAN.'
(Source: Ericsson)
There is also now the risk of fragmentation on the RU side, where class A looks very different from class B but similar to what Ericsson and Nokia already produce in 5G. "There are some changes, but we estimate these changes are negligible," said Hatefi. The consequence may be that class A taps into greater economies of scale, negating any class B cost advantage related to its simpler design. That said, if operators demand class B products, will they be made available by the giant vendors that have backed class A?
With the existing Cat-B spec, massive MIMO has had a miniscule presence in open RAN so far. This could all change following the Osaka agreement and the options suddenly available to product developers. "We are industrializing open RAN and securing that we can build it at scale," said Fredrik Jejdling, the head of Ericsson's networks business, when asked last week if Ericsson now plans to bring open RAN products to market.
"From Ericsson's perspective, of course, we can't invest in many different types of interfaces," Jejdling continued. "We need to go in one direction or the other and, as we said at the Capital Markets Day in New York, we are standing by that." The starting gun has been fired.
Related posts:
— Iain Morris, International Editor, Light Reading
Subscribe and receive the latest news from the industry.
Join 62,000+ members. Yes it's completely free.
You May Also Like
---