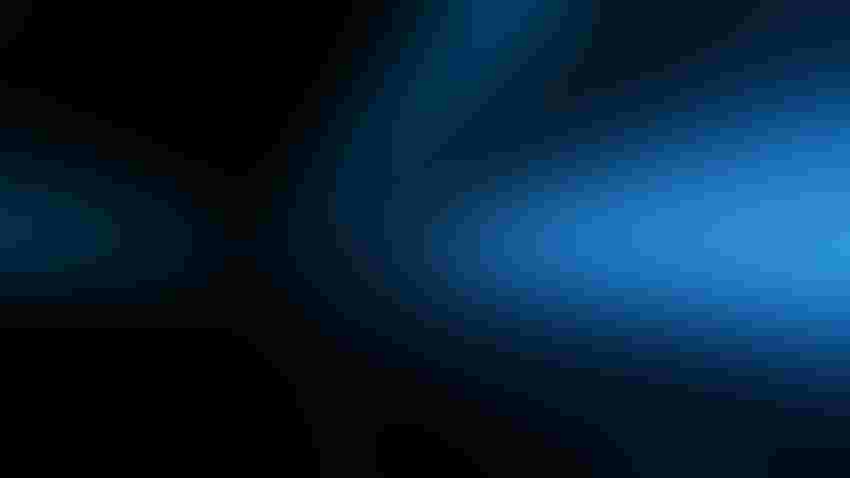 Ericsson and open radio access network (RAN) technology go together like Buddhism and blood sports, as far as critics are still concerned. Outside China, the big Swedish equipment vendor has long been cast as the number-one enemy of the fledgling movement. If it eventually takes off, an operator would supposedly be able to combine vendors at the same mobile site, instead of buying all components from one vendor's system. As the biggest of those mobile vendors after Huawei, Ericsson clearly has something to lose.
Yet it now promises to introduce open RAN products into its cloud RAN portfolio next year, and it insists that 1 million of the radios it has already deployed can be upgraded to support open fronthaul, the interface with baseband equipment signed off by the O-RAN Alliance, a telco-led group defining specifications. That should allow Ericsson's radios to be used with another vendor's baseband, or vice versa.
There is, however, a catch. Ericson had previously resisted open RAN on the grounds that the original O-RAN Alliance spec was ill suited to massive MIMO, an antenna-rich 5G technology that has been shipping in large volumes. Its basic complaint was that open fronthaul 7.2x, as the spec is called, pushed too much uplink functionality into the distributed unit (DU), where most baseband processing is done, and left the radio unit (RU) as a relatively dumb object. This would require a huge data transfer from the RU to the DU, which could result in performance problems, said Ericsson.
Opponents smelt a Scandinavian rat and suspected Ericsson of trying to hinder open RAN development. But others eventually added their voices to the chorus of disapproval, and they included pro-open RAN telcos such as AT&T and Orange. What eventually emerged were two proposals to fix the massive MIMO problem. Unprepared to mandate anything, or back one over the other, the O-RAN Alliance eventually lumped both into an awkward compromise in June.
Different strokes for different folks
Under the terms of that compromise, vendors would be allowed to produce two flavors of O-RAN-compatible RUs. Class or operation mode A, the one preferred by Ericsson, shunted uplink features including the equalizer, which addresses interference, from the DU into the RU. Class B kept the equalizer in the DU, where 7.2x had originally placed it, but kicked channel estimation and beamforming, other uplink functions, into the RU. The makers of DUs would have to cater to both, which meant putting an equalizer in the DU regardless.
No one is forced to do any of this. Vendors, if they wish, are free to produce equipment based on plain vanilla 7.2x and still be considered O-RAN-compliant. But what's now clear, after this week's update, is that Ericsson will not be catering to operators determined to buy class B radios. "Our massive MIMO radios will only support class A," said Matteo Fiorani, the head of Ericsson's cloud RAN product line, via email. "Our cloud RAN DU will support both class A and B."
This would seem to constrain Ericsson in its open RAN dealings with class B telco champions such as AT&T and Orange. "We really wanted to have this equalizer in the DU to have something that in future would allow us to benefit from an advanced receiver," said Atoosa Hatefi, Orange's head of innovation in radio and the environment, during a conversation with Light Reading in July. "An advanced receiver requires a kind of joint equalization and decoding mechanism, and we can only do it when we have both modules in the same unit."
Of course, the June compromise means DUs will include those equalizers. But if a telco deems them unnecessary in the RU – as class B advocates implicitly do – why would it spend money on a more complicated radio and duplicate features? And that duplication of functionality across the RU and DU risks making class A more expensive than traditional massive MIMO kit.
None of this means class B is perfect. RUs without equalizers would encounter the old problem of needing to send data in large quantities over the fronthaul link for DU processing. The workaround is to do channel estimation, a preliminary step in addressing interference, in both the RU and the DU. Less data would then have to be sent over the fronthaul link. Again, however, there would be duplication. And the problem here, according to class B critics, is if the separate channel-estimation algorithms developed by different RU and DU vendors do not neatly align. That could lead to performance problems.
Sticking with the original, unmodified spec might the easiest approach. One source reckons this would be good enough unless a telco wanted to centralize baseband units in a market without much fiber. But not centralizing would limit what a telco could theoretically save from its adoption of open RAN technology. "Progress, not perfection," said Denzel Washington in scenes from The Equalizer, a movie sharing its name with the troublesome network function. It is an apt slogan for open RAN.
Subscribe and receive the latest news from the industry.
Join 62,000+ members. Yes it's completely free.
You May Also Like
---