Charter poised to pass Dish as nation's largest MVNO
Charter poised to pass Dish as nation's largest MVNO
Charter Communications' mobile customer base has grown substantially in recent years to reach 7.22 million mobile lines, while Dish Network's customer base has shrunk by almost 2 million over the past three years and now sits at 7.5 million.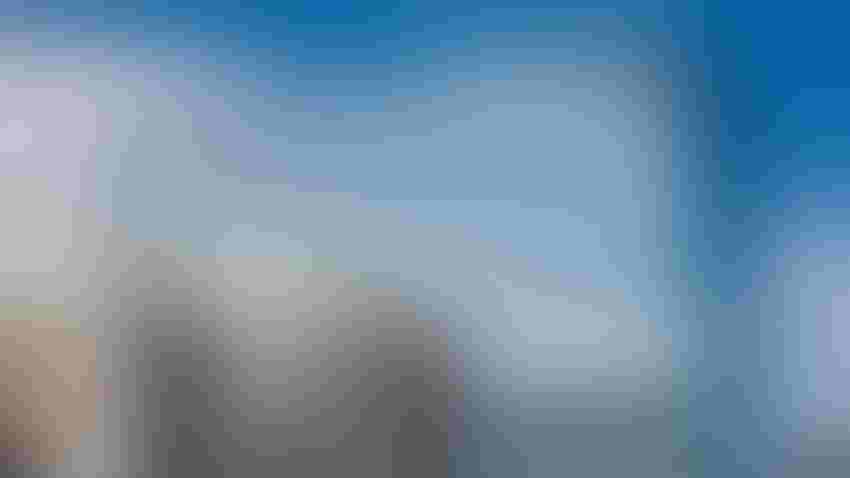 (Source: Charter Communications)
Charter Communications now counts 7.22 million mobile lines of service, just below the 7.5 million counted by Dish Network. If the companies continue on their respective trajectories, Charter's mobile business could be bigger than Dish's by early 2024.
That would make Charter the nation's largest mobile virtual network operator (MVNO) based on number of customers.
"It's a passing of the torch," Wave7 Research analyst Jeff Moore told Light Reading.
Of course, the title of "nation's biggest MVNO" doesn't carry much value or weight. After all, an MVNO is a company that does not own a wireless network but instead piggybacks on a network owned by another company.
Regardless, a passing of the torch from Dish to Charter would help highlight the massive success that Charter's mobile business has enjoyed in recent years. Charter added almost 600,000 mobile lines of service in the third quarter alone.
It would also reflect the dramatic customer declines Dish has suffered since buying around 9.4 million Boost-branded prepaid customers from T-Mobile in 2020 for $1.4 billion. Dish reported the loss of 225,000 such customers in its own third quarter. 
From MVNOs to MNOs
Charter's mobile business rides on top of Verizon's wireless network. The two companies initially reached an MVNO agreement in 2011 but revised it in 2020.
However, Charter is working to reduce its MVNO payments to Verizon by building its own wireless networks, thereby becoming a mobile network operator (MNO). Charter's first wireless network stretches across millions of Wi-Fi access points, and now it's building another one that runs on Nokia's radios using Charter's 3.5GHz CBRS spectrum holdings.
Similarly, Dish is working to reduce its MVNO payments to T-Mobile and AT&T by building its own nationwide 5G network based on open radio access network (RAN) technology. That network covered 240 million people in June, and Dish is working to expand it with voice services and a broader geographic reach.
During its most recent quarterly conference call, Dish officials said the company is loading about one-third of its new customers onto its own 5G network and expects to increase that figure to two-thirds by June of next year. The remainder are going onto the networks of its MVNO partners, AT&T and T-Mobile.
The bulk of Dish's 7.5 million customers are likely on T-Mobile's network, given that T-Mobile purchased Sprint and the Sprint Boost Mobile business, which Dish agreed to acquire in a deal originally announced in 2019. Since closing its purchase of Sprint in 2020, T-Mobile has been working to shutter Sprint's network and transition Sprint and Boost customers onto the T-Mobile network.
Competition in postpaid and prepaid 
Charter isn't the only company making moves to surpass rivals. For example, as noted by Wave7 and reported by FierceWireless, T-Mobile in the third quarter passed Verizon as the nation's biggest prepaid wireless provider in the US.
Verizon has been steadily losing prepaid customers for more than a year, while T-Mobile has been steadily gaining them, mostly through its Metro by T-Mobile prepaid brand.
In 2021, Verizon closed its $7 billion acquisition of TracFone, adding roughly 21 million prepaid customers. TracFone used to be the biggest MVNO in the US until Verizon purchased the company, thereby paving the way for Dish to assume the title of biggest MVNO.
Other large MVNOs in the US include Comcast, Google Fi and Consumer Cellular. They are not owned by a major wireless network operator, and they offer mobile services by piggybacking on wireless networks owned by other companies.
Meanwhile, the nation's big wireless network operators also offer prepaid services via a variety of brands that they own. Metro by T-Mobile is is owned by T-Mobile, for example, while Cricket Wireless is owned by AT&T. Verizon owns prepaid brands including Visible, TracFone, Total by Verizon and Straight Talk.
Customers of prepaid services typically pay prior to receiving services, while postpaid customers pay after receiving them. Cable companies like Comcast and Charter are generally put into the postpaid camp. Dish's Boost historically offered prepaid services, but Dish is working to expand into the postpaid market.
Subscribe and receive the latest news from the industry.
Join 62,000+ members. Yes it's completely free.
You May Also Like
---