American Tower touts forays into open RAN, edge computing
American Tower touts forays into open RAN, edge computing
An American Tower executive said the company tested a neutral host private network at a German university using open RAN equipment.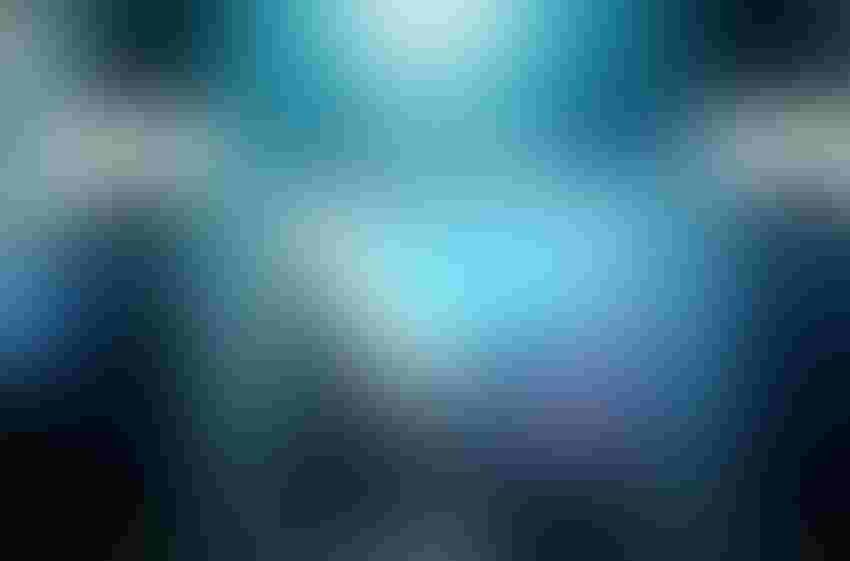 (Source: Kirill Ivanov/Alamy Stock Photo)
Cell tower giant American Tower said it is testing both open RAN deployments and edge computing scenarios but so far hasn't made firm progress in commercializing either technology.
The news comes at an important time for the company. American Tower is in the midst of a CEO transition with longtime chief executive Tom Bartlett retiring. The company announced last week that Steve Vondran – chief of the company's US operations – will take over as CEO starting early next year.
Separately, American Tower reported solid third quarter financials and increased its full-year 2023 outlook, which helped spike the company's share price.
"American Tower reported 3Q23 beat expectations, which we view as positive for the stock," wrote the financial analysts at KeyBanc Capital Markets in a recent note to investors.
That will give Vondran financial firepower as he steps in to oversee American Tower's efforts to expand and improve its business, potentially via new technologies like open RAN and edge computing.
Only a test
American Tower's Paul Choiseul, the company's VP of innovation for transport and networking, disclosed the company's open RAN tests during a presentation at the recent Fyuz trade show in Europe. 
American Tower built a neutral host private network at a German university using open RAN equipment from the likes of Airspan, Blue Planet, Capgemini and Ciena, according to one report. The company found that the network cost less than a traditional Distributed Antenna System (DAS) and also provided more flexibility.
According to the report, Choiseul also suggested that American Tower conducted similar tests in unnamed facilities in Las Vegas.
An American Tower representative said Choiseul's presentation described a "proof of concept developed in a sandbox environment" and that the company has no commercial in-building open RAN deployments today.
Open RAN has garnered interest among US and international companies because it promises to allow operators to mix and match products from a variety of vendors using open interfaces. In addition, some policymakers hope it could ultimately foster an ecosystem of US-based equipment suppliers.
Looking to the edge
Separately, during American Tower's recent quarterly earnings call, executives discussed the company's ongoing interest in edge computing.
"We've continued to see progress toward the realization of demand cases that support our initial edge thesis, and we believe we have an opportunity to enable a more efficient exchange of network traffic and support cloud services and peering in a more distributed manner," Bartlett, the company's outgoing CEO, said last week, according to a Seeking Alpha transcript.
That viewpoint is what drove American Tower to acquire data center giant CoreSite for around $10 billion in a deal first announced around two years ago, he said. American Tower officials have said that purchase gives the tower company "a seat at the table" in the discussions about edge computing.
American Tower hopes to use some of its existing cell tower sites as future edge computing locations. Company officials have described that opportunity as worth "billions of dollars annually."
"We continue to work towards establishing a repeatable, rapidly deployable [edge computing] design with initial capacity in the 1 megawatt range, which could then be scalable to incremental megawatts with interconnection to multisite campuses as demand dictates," Bartlett said last week. "As always, we'll assess potential growth at the edge through the prism of our disciplined capital allocation framework committing capital only if the opportunity meets our investment criteria and aligns with our long-term strategic vision of growing our interconnection ecosystem in a way that maximizes shareholder value."
The financials
In the third quarter, American Tower's total revenue increased 5.5% to $2.8 billion. The company also raised its financial outlook for the remainder of the year, news that helped boost the company's stock price by several dollars per share.
The results are a bright spot in the tower sector, given problems encountered by American Tower's rivals. For example, fellow cell tower operator Crown Castle embarked on layoffs over the summer.
"American Tower has been most consistent in terms of setting [Wall] Street expectations and walking them up over the course of a year," wrote the financial analysts at MoffettNathanson of the company's third quarter report. They noted that American Tower has been able to do so "despite a carrier leasing environment."
"With expectations as low as they are, that should be viewed positively by the market," they wrote.
Subscribe and receive the latest news from the industry.
Join 62,000+ members. Yes it's completely free.
You May Also Like
---