Call it a half-surprise. The old CEO was expected to go, but the new one wasn't expected to arrive.

The board of Qwest Communications International Inc. (NYSE: Q) has replaced CEO Joseph P. Nacchio with Richard C. Notebaert, 54, CEO of Tellabs Inc. (Nasdaq: TLAB; Frankfurt: BTLA) (see Nacchio Leaves Qwest and Tellabs' Notebaert Quits to Join Qwest).

Plenty of experts had expected Nacchio to go (see Qwest: Ciao Nacchio?). His departure follows months of speculation that an ongoing inquiry by the U.S. Securities and Exchange Commission (SEC) and questions about Qwest's accounting practices would lead to his ouster (see and Qwest Revises, Retraces, Replies).

Notebaert's selection, on the other hand, remains surprising, yet logical. Prior to his brief tenure at Tellabs, Notebaert was a 30-year veteran of Ameritech and its CEO from 1994 to 1999. He announced his retirement at age 52 in October 1999, three days after Ameritech was sold to SBC Communications Inc. for over $70 billion.

Analysts say the news is an effort by Qwest to regain its credibility with investors and redefine itself as an RBOC -- or, in light of Notebaert's past success with a big merger -- as a possible acquisition target. And most say the transition for Tellabs may be disappointing but insignificant in the long run.

Nacchio officially resigned today from the job he'd held since April 1999. Back at Tellabs, meanwhile, cofounder and former CEO Michael J. Birck, 63, has resumed the post he ceded to Notebaert back in August 2000.

"This is positive for Qwest. Joseph Nacchio's termination goes toward restoring investor confidence and credibility," says Patrick Comack of Guzman & Company. He thinks the SEC will be pleased with Nacchio's leaving, even though Qwest may still have to restate its financials.

Meanwhile, analysts say Tellabs may initially rue the loss of its latest CEO, who appeared to have marshalled a solid strategy for the company while presiding over a well-chosen acquisition (see Tellabs Sees Ocular Upside and Tellabs Nabs Ocular). "We heard great things about [Notebaert]," says Frank Dzubeck of Communications Network Architects. "Under him, [Tellabs] was really becoming something."

In the end, though, it may not be a big loss for Tellabs. "Birck was always respected on Wall Street. He's a founder; he took the company public," says Rick Schafer of CIBC World Markets. "The way I see it, there won't be a hiccup. He never distanced himself. He was a hands-on chairman. He's been going to work every day; he's been an integral part of decisions."

But the departure leaves other questions. Sources close to the company said that Notebaert championed the acquisition of Ocular Networks and built a good relationship with former Ocular CEO Ed Kennedy -- which has provided Tellabs an injection of startup blood (see Kennedy Takes Charge at Tellabs Tellabs Sees Ocular Upside). It's unclear whether Birck has a similar rapport with Kennedy, who is now senior vice president of Tellabs' metro networking group.

More questions abound as to what today's news may mean in the long term for Qwest, considering Notebaert's background. At Ameritech, Notebaert was said to have focused on mining the local network, but was criticized for neglecting strategic opportunities in the cellular business and for failing to invest in new equipment.

"Ameritech under Notebaert didn't have a cutting-edge network," says one Wall Street financial analyst, who asked not to be named. "SBC has spent the past several years trying to get the Ameritech portion of the network up to snuff."

Notebaert's hiring speaks to a desire by Qwest's board to retreat from the brash, aggressive strategies embodied by Nacchio, the analyst says, in favor of a more conservative RBOC approach. And it's likely the carrier won't invest in any new infrastructure. What's more, Notebaert's experience with the SBC merger may stand him in good stead if all else fails.

Qwest's latest news seems to bolster the view that it's mainly focusing on mining cash flow from its existing RBOC services and jettisoning other kinds of businesses.

Last Friday, Nacchio held an analyst conference to discuss the company's filing with the U.S. Federal Communications Commission (FCC) to offer long-distance services in its five-state US West region within 90 days (see Qwest Files for Long Distance). According to Nacchio, the bid would put Qwest in line to tap a "$10 billion market opportunity." At the same time, he stressed that the carrier was in the final stages of negotiations to sell its yellow-pages business and was thinking of entertaining bids for its wireless business later this summer.

Most analysts think the pending yellow-pages sale won't be held up by the CEO change. "Qwest needs the money," says one analyst. And rumor has it the carrier is set to get more than $8 billion from the sale -- more than enough to save it from violating its credit covenants.

On the whole, the sentiment on Wall Street seems to be that Qwest's gain is Tellabs' loss -- at least in the short term. At press time, Qwest shares were trading at $4.99, up $0.84 (20.24%). Tellabs shares were trading at $8.39, down $0.19 (2.20%).

At press time, it wasn't clear whether Nacchio was due to collect twice his base salary as a result of his leavetaking (see Qwest Pays Nacchio to Stay).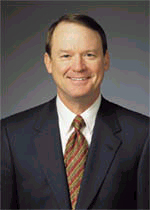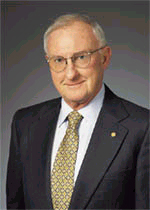 — Mary Jander, Senior Editor, Light Reading
http://www.lightreading.com