How Technicolor Plans to Beat Arris
How Technicolor Plans to Beat Arris
Technicolor plans to combat industry giant Arris with Cisco's help and a lot of innovation in the areas of HDR and virtual reality. Technicolor, the French media and entertainment technology company, has roughly doubled its revenue in connected home devices through the acquisition of Cisco's customer premises equipment business. And yet, compared to Arris, which controls 24% off the CPE market, Technicolor still records only 14% market share. The size difference puts Technicolor at a distinct disadvantage in a mature market where scale often determines winners and losers.
Technicolor (Euronext Paris: TCH; NYSE: TCH), however, has a plan.
In an interview with Light Reading, Technicolor President of the Connected Home division, Michel Rahier, who is also deputy CEO, outlined how his company plans to compete with Arris, and where he believes the company has advantages that Arris Group Inc. (Nasdaq: ARRS) lacks.
Figure 1: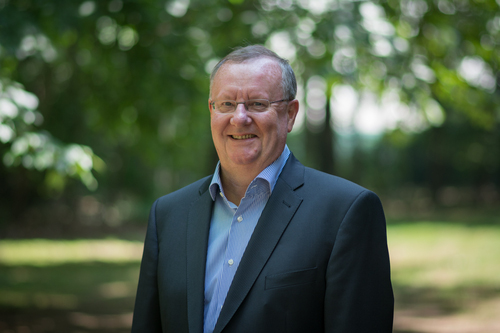 Michel Rahier is President of the Connected Home division and deputy CEO at Technicolor.
Technicolor is relying on two primary factors to give it an edge. First is a strategic and ongoing partnership with Cisco Systems Inc. (Nasdaq: CSCO) that gives it strength in the cloud-based New IP arena. Second is innovation and research and development spend in emerging technologies like High Dynamic Range (HDR) video and virtual reality.
On the Cisco front, Rahier says that Technicolor understands where the CPE market is headed and that it will team with Cisco to connect what happens in the home with what happens back in the network.
"Virtualization is a tenet that we absolutely recognize. It is part of the evolution of the architecture in the network, including in the home that is going to happen going forward," acknowledges Rahier.
He adds: "Our vision for the connected home business at Technicolor is that it is not only going to be about boxes, whether these are gateways or set-top boxes... but it is also about software and about applications that we are selling to our customers. Some of those applications are likely indeed to be in the cloud going forward. And the offering to our customers in the medium/long term is likely to be a combination of boxes, different ones than today... sold together with applications that will be delivered by Technicolor in partnership with people that are working in the cloud."
It's important to remember that beyond taking over Cisco's set-tops, Technicolor also took over the company's data modem and gateway assets. That means that in addition to gaining share in the video space, Technicolor has a foothold in the burgeoning Internet of Things market, at least as it applies to controlling connected devices in consumer homes. Rahier says he sees a future for Technicolor in combining new software applications and CPE, and for that, Technicolor will work closely with Cisco.
"We are going to do a certain number of things together," explains Rahier, "them from more the network side and us from the CPE side in order to have joint offers towards our customers. And it is true for existing business around the CMTS, DOCSIS 3.1 and the like, but it's also the case for applications in the area of virtual CPE, and in the direction of Internet of Things."
Rahier calls the strategic partnership with Cisco "very important."
Want to know more about cable market trends? Check out our dedicated video services content channel here on Light Reading. Rahier is also enthusiastic about selling Technicolor's end-to-end story when it comes to the process that runs from content creation to content delivery. About 30% of Technicolor's business stems from contracts with media and entertainment companies, and that includes work on technologies like video post-processing and even special effects for film. For example, Technicolor announced a new solution in June that makes a single stream of video look like HDR content to HDR devices, and Standard Dynamic Range (SDR) content to SDR devices. That allows programmers to use only one encoder when preparing a video for transport (only one decoder is needed on the other end too), and it means studios can start producing HDR content today without having to wait for HDR TV sets and set-tops to flood the consumer market. (See Technicolor 'Magic' Brings HDR 1 Step Closer.) "The fact that we're able to have an end-to-end view of [HDR], and to be able to execute completely on the food chain is something extremely powerful that Arris, for example, does not have at all," says Rahier. Arris might beg to differ. It has a significant video encoding business, and its engineers have been working on the technical components of HDR with programmers and service providers for more than a year. (See HDR: The Next Big Video Thing .) However, Rahier cites another example of the end-to-end story, and that's Technicolor's position in the virtual reality market. "We have strong ambitions within Technicolor, and we're starting to walk the talk around virtual reality," notes Rahier. "And virtual reality is again one of those things that is going to require an end-to-end story between people that are creating virtual reality content... and what is really happening in the home, and there as well we believe that Technicolor is uniquely placed in the ecosystem in order to make something that is highly differentiating vis-a-vis Arris and Pace." In Technicolor's R&D labs, scientists are working on issues like gaze detection that will play an important role in VR development. And Technicolor has invested heavily in visual effects companies. In September, it bought The Mill, a VFX business that once partnered with Google's Advanced Technology and Projects group to create a short, live-action VR film. "On all the aspects that are making a big difference end-to-end -- HDR, virtual reality and so on -- they cannot be compared to us," says Rahier. "And this is really something we are going to leverage big time in order to gain market share." In the short term, Technicolor should, at the very least, benefit from the fact that service providers don't want to rely on a single vendor in the CPE space, and Technicolor makes an attractive alternative to Arris. In the long term, however, Technicolor is banking on being more than just a credible box supplier. It wants to play a critical role in IoT, virtual reality and other technologies that will define the future of the connected home. — Mari Silbey, Senior Editor, Cable/Video, Light Reading
Subscribe and receive the latest news from the industry.
Join 62,000+ members. Yes it's completely free.
You May Also Like
---