Ruckus Wireless Inc. 's cable strategy took another step ahead after CableLabs awarded Docsis 3.0 certification to one of the vendor's strand-mounted 802.11n access points.

Louisville, Colo.-based CableLabs blessed Ruckus's product, the ZoneFlex 7761-CM, following certification wave 80. It's believed to be the first such product to get its own D3 stamp from CableLabs. Other strand-mounted Wi-Fi access points tend to use embedded Docsis cable modems that have been certified separately.

Ruckus's dual-band D3-certified gear is powered by Broadcom Corp. (Nasdaq: BRCM) cable modem silicon and supports up to eight bonded downstream channels and four upstream channels -- enough for bursts of 320Mbit/s downstream and 120Mbit/s upstream. Ruckus is also developing a EuroDocsis version that uses 8MHz-wide channels, according to VP of Marketing David Callisch.

The product leans on Ruckus's patented smart antenna and dynamic beamforming technology instead of more typical omni-directional antennas. Ruckus holds that its use of concentrated data beams is less vulnerable to range limitations.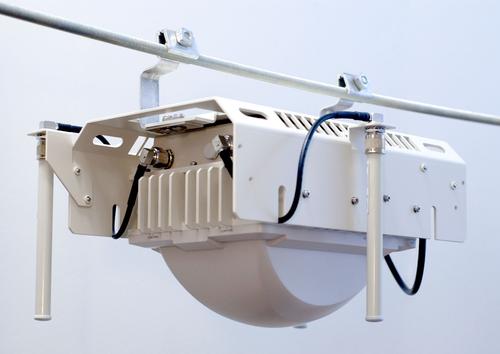 CableLabs certification is required for Docsis products sold at retail, and it's an interoperability designation MSOs usually want vendors to achieve before they'll actually start to buy the products.

CableLabs certification should move Ruckus another step toward MSO deployment and help it start to build on what's historically been a small-business segment. Although its D3-powered access point is in MSO trials, its only announced cable customer is Bright House Networks , which is using other Ruckus products to serve wireless broadband to multiple dwelling units.

Ruckus is also bolstering its cable plans through a just-signed reseller agreement with Arris Group Inc. (Nasdaq: ARRS), which counts Comcast Corp. (Nasdaq: CMCSA, CMCSK) and Time Warner Cable Inc. (NYSE: TWC) among its largest customers. (See Arris to Resell Ruckus Wi-Fi Gear.)

But Ruckus and its new partner are playing from behind, as both BelAir Networks Inc. and Cisco Systems Inc. (Nasdaq: CSCO) have staked out significant leads in the cable Wi-Fi market, BelAir having already developed cable-powered picocells that combine Wi-Fi with 3G and Long Term Evolution (LTE). (See Ruckus Takes a Run at Cisco & BelAir and Cable-ized Picocells Give MSOs Spot at LTE Table.)

Still, Ruckus, which counts AT&T Inc. (NYSE: T) and CenturyLink Inc. (NYSE: CTL) among its U.S. customers, is getting into the cable side of the market during an expansion phase. On top of that, it's getting in ahead of a CableLabs small-cell request for information (RFI) that could eventually turn into a more formal interface specifications project. (See CableLabs Peeks at Picocells.)

But Ruckus believes that outdoor components represent only a small piece of the potential. Callisch says the company also expects to see "big volumes" for indoor Wi-Fi products that help offload traffic and extend capacity for cable's small- and mid-sized business customers.

— Jeff Baumgartner, Site Editor, Light Reading Cable