Voice calling is finally making its way onto 5G
Voice calling is finally making its way onto 5G
AT&T is testing VoNR in its labs and plans to move to early field validation later this year. Meanwhile, T-Mobile and Dish Network are also moving forward with deployments. US operators including Verizon and AT&T first launched 5G networking technology in 2018. Since then they've been working to expand and improve those networks.
Now, roughly five years later, they're starting to push one of their core services onto 5G: voice calling.
"AT&T is testing VoNR [Voice over 5G New Radio] in the lab and plans to move to early field validation later this year," a representative wrote in response to recent questions from Light Reading.
Verizon officials didn't respond to questions on the topic, but FierceWireless reported recently that the operator isn't setting a public timeline for when it might offer VoNR.
Meanwhile, both T-Mobile and Dish Network have reported substantial progress in putting voice calling onto their own respective 5G networks. For example, T-Mobile recently said it is expanding the availability of the VoNR service it first launched last year, with the goal of providing it to 100 million people "in the coming months." And Dish's Charlie Ergen said earlier this month the company would offer VoNR across the "vast majority" of its 5G network later this year.
To be clear, there's no real rush to put most voice calls onto 5G because T-Mobile, AT&T and Verizon all operate 4G networks that can handle the service just fine. The situation is slightly different for Dish because it does not operate a 4G network; however, the company has MVNO agreements with both AT&T and T-Mobile that can satisfy its calling needs.
A focus on data
Of course, voice calling was the primary service offered by mobile carriers in the early days of the cellular industry. Data services like text messaging and Internet access arrived in the 2G era, but became a focus amid the rollout of 3G and 4G. As a result, operators began offering voice calling for free with the goal of making profits from the sale of data services.
Figure 1: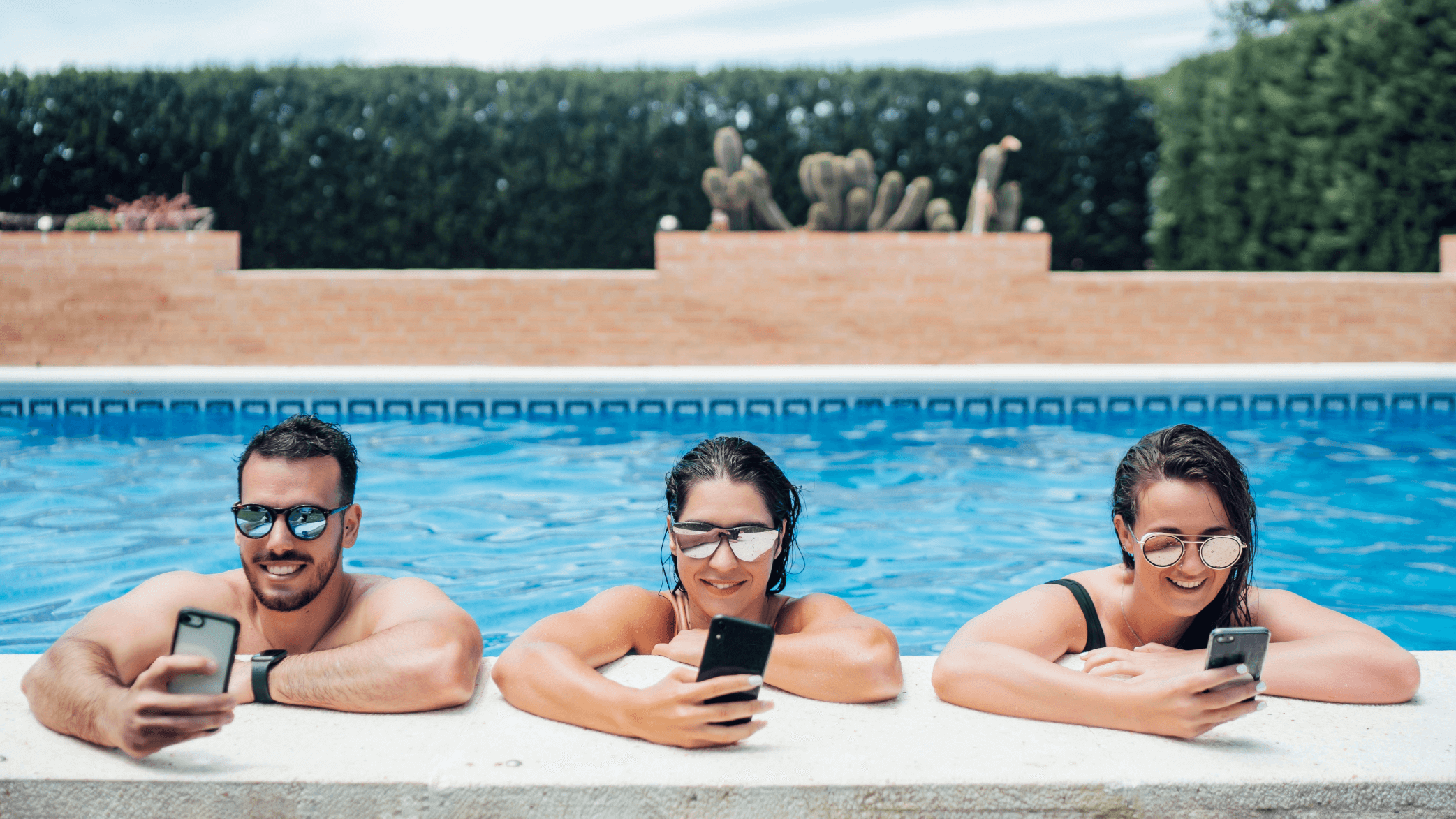 (Source: Westend61 GmbH/Alamy Stock Photo)
Moreover, voice calling proved to be a difficult proposition on wireless networks designed for IP-based data services. Voice over LTE (VoLTE) was designed to transmit voice calls over 4G networks, but making the technology work required a significant amount of technical expertise. Indeed, some smaller wireless network operators in the US are still working to fully deploy VoLTE across their networks.
So why are operators focusing on VoNR now, particularly as they work to reduce their network expenses? According to T-Mobile, 5G VoNR supports "slightly faster call set-up times, meaning less delay between the time they dial a number and when the phone starts ringing."
But VoNR is also part of a broader effort by US and international carriers to shift all of their network traffic onto 5G. Doing so allows them to use their spectrum more efficiently, and thereby support more customers and faster speeds.
But there's one more hiccup in the pursuit of VoNR: It uses a standalone (SA) 5G core. And deploying SA 5G technology has proven a difficult proposition for many US and international operators.
Thus, it's likely that VoNR will follow the same broad trajectory as VoLTE: It will be deployed relatively slowly, and few customers will notice much of a difference when they use it.
Related posts:

— Mike Dano, Editorial Director, 5G & Mobile Strategies, Light Reading | @mikeddano
Subscribe and receive the latest news from the industry.
Join 62,000+ members. Yes it's completely free.
You May Also Like
---