Legere: T-Mobile Not Feeling 'Major Pressure' From New Cable Rivals
Legere: T-Mobile Not Feeling 'Major Pressure' From New Cable Rivals
Exec says cable's spending levels on new mobile services isn't scalable and believes that most of their subs are coming from Verizon.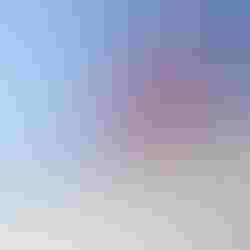 With T-Mobile attempting to merge with Sprint, CEO John Legere is in a more charitable mood these days with respect to the mobile competition posed by Comcast and Charter Communications.
After once referring to Comcast Corp. (Nasdaq: CMCSA, CMCSK) as "irrelevant" and Charter Communications Inc. as "irrelevant squared," T-Mobile US Inc. 's Legere on Tuesday at least acknowledged their existence in the mobile market, entering by way of their respective MVNO deals with Verizon Wireless .
"Cable players are clearly coming into this space," he said on today's Q3 call.
But make no mistake -- Legere's not about to start gushing about the competition, either.
"We're not feeling that major pressure from them," he said of Comcast and Charter, later offering a personal assessment that most of the mobile customers they are getting are coming "almost exclusively from Verizon."
Comcast, which launched Xfinity Mobile in May 2017, added about 228,000 mobile lines in Q3, expanding that total to about 1 million. Following its recent full-market launch of Spectrum Mobile, Charter ended Q3 with 21,000 mobile subs. (See Comcast Surpasses 1M Xfinity Mobile Lines and Charter Puts Mobile in Motion.)
If Legere has a back-handed compliment to share about those competitive efforts, it's the deep pockets of the MSOs. He remarked that they seem to be willing to spend "tremendous amounts" to get those businesses ramped up. Comcast's Q3 results included a loss of $178 million from Xfinity Mobile, while Charter doled out $66 million of mobile launch costs in Q3.
"That's not really scalable," Legere said. "They should've just handed that money to Verizon to push those customers over to them."
But back to charity. Cable's entry into mobile "makes for a very competitive environment," Legere allowed. "We feel very comfortable in what we're doing."
One of the things it is doing is focusing on a 5G network that aims to deliver in-home broadband (to about 52% of US zip codes) and a national, OTT-delivered pay-TV service that is coming way partly through its $318 million acquisition of Denver-based Layer3 TV. (See T-Mobile buys Layer3 TV, plans OTT launch, T-Mobile: 5G Lets Us Take Broadband Across America and T-Mobile Forming 'Wireless First' TV Strategy.)
"We have our heads down creating first TV service for the 5G era," Mike Sievert, T-Mobile's president and COO, said. "For us to be there, serving people's homes with 5G broadband, we need to have an incredible 5G TV service to… provide an integrated suite."
He said T-Mobile is still on track to launch is new pay-TV service this year, and a "second phase," focused on mobility, to follow in 2019.
T-Mobile still hasn't revealed any new pricing and packaging for its new TV service, but Sievert noted that it will deliver "hundreds" of HD choices, not require customers to be saddled with a particular set-top box, and be tightly integrated with smartphones and social networks in a way that, he claims, pay-TV has not executed on thus far. (See T-Mobile to Play the Customer Care Card With Layer3 TV and T-Mobile Promises 'A Lot of Firsts' for New OTT TV Service.)
— Jeff Baumgartner, Senior Editor, Light Reading
Subscribe and receive the latest news from the industry.
Join 62,000+ members. Yes it's completely free.
You May Also Like
---