BTE 2015: 5 Qs for T-Mobile's Rusty Lhamon
Although T-Mobile hasn't been as vocal about machine-to-machine (M2M) communications of late as some of its peers in the US wireless market, it actually has a long history in serving the market for non-voice cellular connections. It's just a bit of a convoluted one.
In 2011, when a takeover by AT&T Inc. (NYSE: T) looked imminent, T-Mobile US Inc. outsourced much of its M2M strategy to partner RacoWireless, now owned by KORE Wireless Group Inc. , which aggregated mobile networks to run for M2M. When the deal fell apart, M2M went back inside T-Mobile, but the majority of its business was still run through various partners. (See T-Mobile's Back in the M2M Business and T-Mobile Outsources Its M2M Strategy.)
Now, the carrier is still positioning itself primarily as a global connectivity provider, but it's making a bigger push to play a key role in the burgeoning Internet of Things, including in the connected car and smart home markets.
The man in charge of the carrier's M2M business, Rusty Lhamon, will be among the speakers at next week's Big Telecom Event in Chicago. Light Reading caught up with Lhamon ahead of the show to get an update on T-Mobile's M2M strategy and hear a preview of his panel at BTE.
You can find his lightly edited answers below, but come to BTE in Chicago next week to hear more!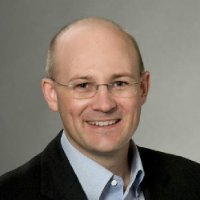 ---
Want to hear more from Rusty Lhamon and T-Mobile? Register and attend next week's Big Telecom Event in Chicago. We look forward to seeing you there!
---
Light Reading: T-Mobile used to be a big believer in 2G for M2M. Does T-Mobile still think that's the best network for most applications, or is the company finding M2M use cases for its LTE network?
Rusty Lhamon: 2G was -- and remains -- the most economical network for millions of M2M applications. Because of the small amount of data required, sometimes only KB/month, applications such as vehicle location, asset tracking and the monitoring of windows and doors in a home or business only require 2G connections. As M2M has evolved into the Internet of Things, where virtually every electronic device can be wirelessly enabled and "connected" to the Internet or other devices, there are M2M use-cases emerging, which require higher bandwidth and more speed. These new M2M scenarios include areas such as connected car, home automation and video surveillance. With the fastest 4G LTE network in the industry, and our focus on being a leader in M2M as it continues to evolve, T-Mobile is taking full advantage of our network to support both 2G and 4G LTE M2M applications that potentially require relevant faster speeds and bandwidth to service our customers.
LR: Where does T-Mobile see the biggest opportunities in M2M -- the consumer space, cars, industrial or other industry verticals?
RL: According to a 2014 IDC survey, the top growth areas for M2M include: security, people tracking, point of sale, logistics/inventory management, remote monitoring, "smart" building, asset tracking and fleet management. Our strategic planning has given T-Mobile's M2M solutions a presence in all of these verticals, as well as pursuing other relevant areas such as wearables, connected car and vehicle finance.
LR: Is T-Mobile looking to be just the connectivity provider, or the services provider in some instances as well?
RL: Our primary objective in the M2M/IoT market is to leverage T-Mobile's Data Strong network to be the best connectivity provider we can be. That being said, T-Mobile's M2M solutions have become much more than just the "pipe." We currently offer a one-of-a-kind eSIM solution, a multi-country SIM that is unique in the industry. And because the M2M market continues to grow and evolve, we're always evaluating and pursuing additional value-added solutions and services T-Mobile can bring to the market.
LR: Is T-Mobile exploring the potential in LTE-M, or considering partnering for LPWA, in the US?
RL: We are committed to advancing LTE. For customers considering new low-data intensity deployments today, we recommend LTE CAT-1, and we are always evaluating new technologies that will allow T-Mobile to continue to deliver and support a variety of M2M scenarios across a data-friendly network for our customers.
LR: Can you give us a quick preview of your BTE panel -- what will be the main point you hope to leave BTE audience members with?
RL: As the "Un-carrier," T-Mobile will continue to evaluate relevant, unique and industry-changing technologies which enable M2M solution providers and users to function profitably and efficiently in the future. T-Mobile has shown its determination and ability to improve our network infrastructure and the customer experience to keep up with opportunities and demands of the ever-changing M2M industry, and we're excited to work with our customers and the industry to determine future M2M scenarios.
— Sarah Thomas,

, Editorial Operations Director, Light Reading
PARTNER PERSPECTIVES
- content from our sponsors