Comcast's Industrial IoT Platform Has Global Potential
NEW YORK -- The Future of Cable Business Services -- machineQ, the Comcast-owned industrial IoT company, has been focusing its initial efforts within Comcast's traditional footprint, but the technology and platform that machineQ has built has the potential to branch out much further.
It's technically possible for machineQ to offer service in other parts of the country, and perhaps to other markets around the globe.
"One of the things we really like about this opportunity, this platform, is that we can go virtually anywhere," John Jason Brzozowski, head of engineering and fellow at Comcast's machineQ, said here Thursday during a keynote session that provided an update on the company's efforts. "We're effectively IoT over-the-top."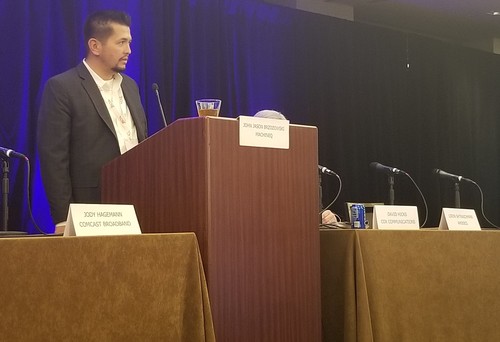 One of those reasons is machineQ's technology and networking protocol of choice, LoRaWAN, a low-power, wide area network specification. machineQ's gateways, meanwhile, can use a variety of backhaul options, including Ethernet, WiFi, and even cellular.
Brzozowski noted that there are dedicated ISM bands -- used by LoRaWAN and generally tapped into for industrial, scientific and medical purposes -- present in multiple parts of the globe, including North America, South America, Europe and parts of the Asia-Pacific, though the frequencies used by those bands tend to vary by region.
"To a large extent today our customers are domestically based, but there's nothing that prevents us from deploying this infrastructure around the world," Brzozowski said.
machineQ, a company that launched in 2016, hasn't announced plans to branch off globally. However, the machineQ has previously announced that its network (with Semtech Corp. (Nasdaq: SMTC) on board as an early partner) is up and running in several markets, including Philadelphia, Chicago, Atlanta, Baltimore, Boston, Denver, Detroit, Indianapolis, Miami, Minneapolis, Oakland, Pittsburgh, Seattle and Washington, D.C. The company's market rollout model is continuing to evolve, we're told.
Brzozowski said machineQ can accommodate other protocols, but he has been impressed with the capabilities and range of LoRaWAN for low-power, low-data applications like monitoring (i.e. you won't be streaming video over it or use it to deliver email).
LoRAWAN can be used in small form-factor sensors with batteries that can last about five years, and "transmits in miles," Brzozowski said.
By way of example, a radio placed in Philadelphia atop The Comcast Center has demonstrated reach of 20 to 25 miles… out to Doylestown. "That's staggering," Brzozowski said.
Though machineQ might be viewed as a business services company -- and a possible new growth engine to toss into that mix -- it's not part of Comcast Business but is part of a strategic development group at Comcast. (See US Cable Set to Rake in $18B in Biz Services Revenues in 2018.)
A general aim of machineQ was to build an end-to-end, enterprise-class IoT platform that can scale and be deployed quickly by its partners.
Comcast has engineered and developed the software and the devices for the platform, including individual elements such as the LoRaWAN gateways, the sensors, integrated apps for iOS and Android devices, and the underlying provisioning and onboarding process.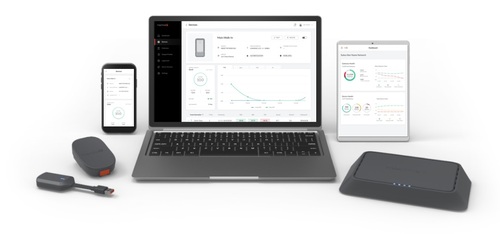 machineQ recently launched an online shop for its service and wares, including indoor and outdoor gateways, sensors and development kits.
"We want to make this … seamless and simple," Brzozowski said.
machineQ's service is largely subscription based, and has listed out examples of customers that are using its infrastructure, including Careband (asset tracking), digi thermo and H2O Degree (utility metering), Instapio (facilities management), and Flow Labs (leak detection).
— Jeff Baumgartner, Senior Editor, Light Reading
PARTNER PERSPECTIVES
- content from our sponsors