10:40 AM -- According to Yahoo! News!, Scotland is facing yet another assault on its national dignity:


Scotland's national dish, haggis, has become the latest foodstuff to be targeted as part of a drive to combat growing levels of obesity among British children, prompting outrage among producers.

According to health officials in Scotland, the delicacy -- a sheep's stomach lining stuffed with offal, oatmeal, onions and seasoning -- contains too much fat and salt and should only be given to youngsters once a week.
Twice a week would be a serious breach of the UN Convention on the Rights of the Child.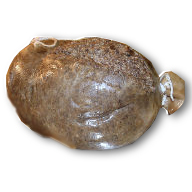 — Larry, Attack Monkey, Light Reading