Telecom Italia empire crumbles with $20.2B network sale
Telecom Italia empire crumbles with $20.2B network sale
Americans are taking control of Italy's critical communications infrastructure, provided the French don't spoil the deal.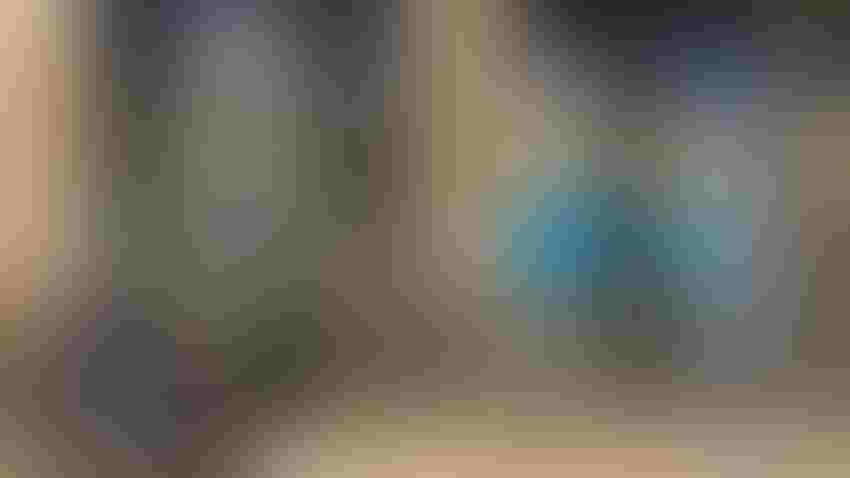 Telecom Italia is bidding arrivederci to its fixed-line network.
(Source: Arcansel/Alamy Stock Photo)
Ever since Hadrian built his famous wall to keep marauding Scots out of the Roman Empire, Telecom Italia has been trying to sell its fixed network. The Italian telco's efforts to find a buyer, and overcome political and shareholder objections to the controversial move, seem to have ancient origins, even if they obviously do not predate telecom. But its board has suddenly approved a €18.8 billion (US$20.2 billion) takeover by KKR, a marauding band of investment specialists, and it expects a deal to close by the summer of 2024.
It would be a game changer for the Italian incumbent, separating it from its biggest and oldest asset – the fixed lines that feed telephone and broadband services to consumers. For anyone more familiar with northern European telecom markets, imagine BT selling Openreach, the networks unit currently investing about £12 billion ($15 billion) in the rollout of high-speed connections to some 25 million properties. Given the centrality of Openreach to BT's entire strategy, it would be almost unthinkable.
So what is Telecom Italia up to? The Italian telco, to put it simply, is in unusually appalling financial shape, even by comparison with some of Europe's other beleaguered operators. When it announced half-year results for the end of June, its net debt stood at €26.2 billion ($28.2 billion), up €800 million ($860 million) on the end-2022 figure. This was nearly five times as much as Telecom Italia reported for earnings (before interest, tax, depreciation and amortization) for the last fiscal year. And that annual EBITDA figure has tumbled by more than €2 billion ($2.2 billion) in the last four years, with sales dropping more than €3 billion ($3.2 billion). Telecom Italia's headcount has fallen by almost 8,000 over this period, to about 50,000 in June.
This is, then, nothing short of a bid to save Telecom Italia by cutting its debts. The operator expects to slash a huge €14 billion ($15.1 billion) off that figure when the deal closes. It will still have a job, it insists. Besides continuing to roll out mobile networks, it will carry on selling the fixed services that run on KKR's infrastructure, much as UK pay-TV provider Sky offers broadband deals via Openreach. It is also desperate to expand further into the business sector, eyeing unclear opportunities in the cloud and 5G.
But few will be optimistic, as reflected in Telecom Italia's dwindling share price. In the last decade, this has lost nearly two thirds of its value on the Milan stock exchange, and it was down more than 2% this morning after the news on Sunday about the KKR deal. Telecom Italia, though, remains upbeat, insisting the divestment will "free up resources" (a favorite expression of telcos) and support its "delayering plan." In this instance, delayering effectively means losing a massive chunk of the business without having an obvious replacement for it.
Meloni baloney
The move is politically controversial because it will mean critical Italian infrastructure falling into American ownership (KKR is headquartered in New York). It has, however, received backing from Giorgia Meloni, Italy's supposedly hard-right, ultra-conservative prime minister. Meloni has conceivably reached the sensible conclusion that Telecom Italia is in no fit state to give Italy the infrastructure it will need to be competitive in future.
Another possible reason for her enthusiasm is that she has reportedly authorized the Treasury to spend up to €2.2 billion ($2.4 billion) on acquiring a 20% stake in the network through CDP, an Italian lender. Ultimately, the government sees an opportunity to combine this network with Open Fiber, a state-backed wholesale company, and create a single national player. This largely explains why Telecom Italia believes it may be able to increase the value of the deal by as much as €2.9 billion ($3.1 billion) through various earnouts.
Troublesome Gauls
But the saga does not end with board approval. Unsurprisingly, to anyone who has tracked this story from its earliest chapters, Vivendi has lashed out at the decision, saying shareholders' rights have been "trampled on" in a press release issued at the weekend. The French media conglomerate, whose 23.75% stake in Telecom Italia makes it the largest individual shareholder, has been as troublesome over the years as the Gauls were to Caesar. It was unlikely to bow down.
It grumbles that TIM's board went ahead without seeking a shareholder vote. Vivendi describes this as "unlawful" and indicates it will use "all legal means at its disposal" to fight the decision and protect shareholder rights – by which it means Vivendi's rights. The French company has long opposed the plan to separate off the networks unit, arguing this has been undervalued by Telecom Italia's managers. But Telecom Italia's market capitalization in Milan is just €5.2 billion ($5.6 billion). And Vivendi has appeared relatively clueless when it comes to finding strategic alternatives.
Telecom Italia is a worry for Europe's other big telcos and their governments. It could simply be an outlier – an egregious case of meddlesome shareholders, historically bad management and especially stultifying market conditions. On the other hand, it could be a glimpse into their own future. The Europe-controlled telecom empires built in the early years of the century have been shrinking. Eventually, most empires must fall.
Subscribe and receive the latest news from the industry.
Join 62,000+ members. Yes it's completely free.
You May Also Like
---