Shentel to double fiber reach with $380M purchase of Horizon
Shentel to double fiber reach with $380M purchase of Horizon
Shentel will spend $380 million in cash and stock for Horizon Telcom, 'doubling the size of our commercial fiber business and creating a new beachhead,' according to Shentel's CEO.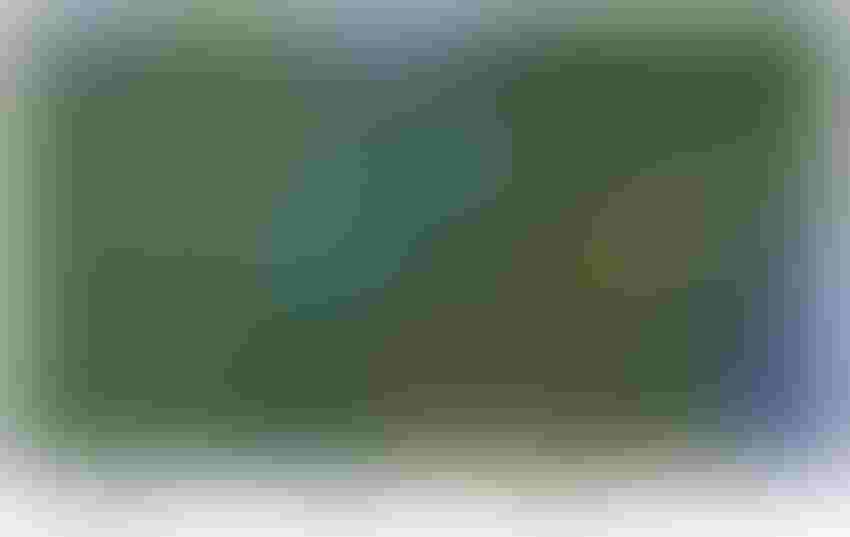 Shentel offered a look at how its network would combine with Horizon's.
(Source: Shentel)
Shenandoah Telecommunications Company (Shentel) is looking to expand its fiber endeavors with the purchase of fellow fiber network operator Horizon Telcom for around $380 million in cash and stock.
According to the financial analysts at New Street Research, the value of the deal is mostly in line with other recent transactions in the fiber space. They argued that's important considering the costs of deploying fiber have gone up in recent months in part due to inflation.
The timing of Shentel's move on Horizon is also important. It comes amid a noteworthy downturn in demand for telecom equipment and components, including for fiber. Corning recently reported another quarter of sluggish fiber equipment sales – company officials described a 30% gap between typical industry demand for its fiber products and its recent performance. The company is a top vendor for fiber cabling and is viewed as a bellwether for the industry.
However, many in the US fiber industry expect demand to pick up significantly as the US government prepares to dole out more than $42 billion in subsidies designed to help smaller network operators like Shentel expand their connections into rural areas.
"We are confident that we will return to the long-term trend line," Corning CEO Wendell Weeks said during his company's recent quarterly conference call, according to Seeking Alpha. "We believe that as customers deplete their inventories, the industry and our sales will resume growth."
For Shentel, the company pointed out that Horizon has already scored $57 million in grants from the Ohio Broadband Authority, in part to construct fiber to 2,500 unserved homes across Ohio in a project that ought to be finished by 2028.
Finally, Shentel's purchase of Horizon also helps to solidify Shentel's full pivot away from wireless and toward fiber. The company closed the sale of its mobility network to T-Mobile in 2021 for close to $2 billion. And also at that time the company halted its plans to build a fixed wireless network for Internet services in order to focus almost exclusively on its fiber network buildout.
The details
Founded in 1895 as the incumbent local exchange carrier (ILEC) in Ross County, Ohio, Horizon today operates a 7,200 route-mile fiber network. That network would be combined with the 9,000 route-mile fiber network that Shentel operates across West Virginia, Maryland and other nearby states.
"The acquisition of Horizon is a transformative transaction that we believe will allow us to accelerate our Fiber First strategy by doubling the size of our commercial fiber business and creating a new beachhead for our Glo Fiber business. We now expect to pass 150,000 additional homes with fiber in greenfield markets, targeting 600,000 total passings by the end of 2026," Shentel CEO Christopher French said in a release. 
Horizon generated $64.7 million in revenues and a $12 million net loss last year. Shentel said it anticipates around $10 million in annual run-rate synergies within 18 months of closing its purchase of Horizon, currently expected in the first half of next year.
Shentel's play for Horizon is one of dozens of transactions involving fiber companies – both big and small – in recent months. Other deals include Archtop Fiber's acquisition of Hancock Telephone Company, LiveOak Fiber's acquisition of the Glynn and Camden Counties fiber network assets from Alma Telephone Company (ATC) Broadband, and ImOn Communications' agreement to acquire FiberComm. 
In even more recent transactions, Consolidated Communications agreed to be acquired by Searchlight Capital and British Columbia Investment (BCI) for $3.1 billion. Additionally, activist investment firm Jana Partners took a stake in fiber company Frontier Communications and is now urging the company to sell.
Subscribe and receive the latest news from the industry.
Join 62,000+ members. Yes it's completely free.
You May Also Like
---