Fiber fury and 7,000 job cuts show more old BT than New EE
Fiber fury and 7,000 job cuts show more old BT than New EE
Forget all the New EE glam – BT is still about digging up streets and cutting jobs, and investors seem happy.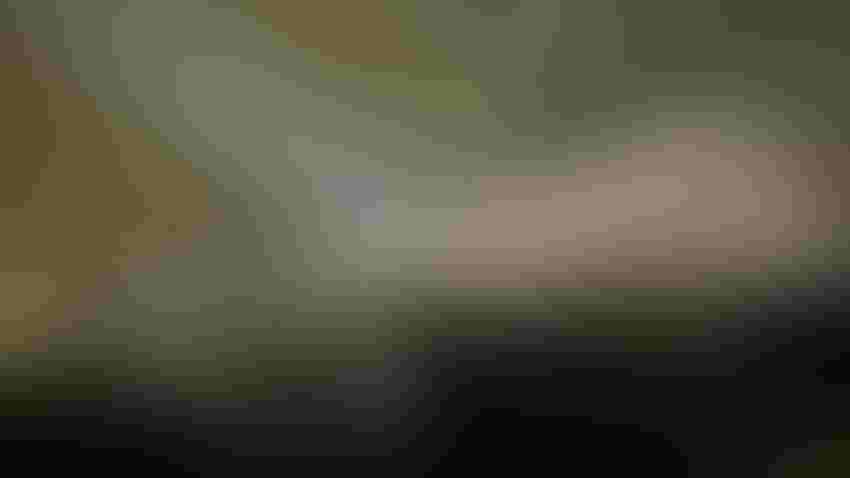 Reporters and PR types watch Norman Cook, aka Fatboy Slim, at the New EE launch party in London's Alexandra Palace.
(Source: Iain Morris/Light Reading)
Anyone around in the late 1990s will recall New Labour, a rebranding exercise by the UK Labour party that combined PR spin with Britpop music, a lurch to the center of the political spectrum and Tony Blair's grin. Under the hood, though, Labour was still a left-wing party of trade unionists, run by unhappy-looking men who had just washed off the soot after a hard day mining coal. When it was forced back into opposition, it experienced a Newtonian hard-left recoil with the appointment of Jeremy Corbyn, a comedic version of Stalin, as leader.
Something similar is going on at BT. Last month, it concocted "New EE" as part of an image and service overhaul at its EE consumer business. The Britpop-era Fatboy Slim, now 60 years old, was lured out of the pop retirement community to perform in giant holographic form at a glamorous albeit rainy launch party in north London. A shiny app was designed to sell new products and appeal to Brits who weren't traditional EE supporters. Yet behind all this, not much has changed.
BT, at its heart, remains an old-fashioned company best known for digging up streets, sluggish sales growth, unwelcome government oversight and a pension deficit the size of a small country's GDP. Philip Jansen, due to be replaced as CEO early next year, briefly mentioned "New EE" in BT's latest set of results, out today. But his years in charge have been marked by hard hats, unionist antics and job cuts as opposed to service innovation.
Cuts were the hallmark of today's earnings report. Jansen made headlines in the summer when he suggested BT could slash up to 55,000 of about 130,000 jobs (including contractors) by 2030. Documents released with the write-up show he was deadly serious. For the first time, BT includes the number of contractors as well as full-time staff. In the six months to the end of September, BT has cut 6,730 jobs, or 5% of the total.
It's thanks to those layoffs and other cost-saving measures that it was able to report a rise in adjusted earnings before interest, tax, depreciation and amortization (EBITDA), its convoluted but preferred measure of profitability. That was up 6% for the half-year period, to about £4.1 billion (US$5 billion), even though sales were basically unchanged at £10.4 billion ($12.7 billion). Pre-tax profits were up 29%, to almost £1.1 billion ($1.3 billion), but the bottom line sank 5%, to £844 million ($1 billion).
The fiber and the furious
Apart from the pension deficit, BT's big cost problem is its need to lay new high-speed fiber lines (so-called fiber-to-the-premises, or FTTP) across almost the entirety of the UK. This is a multi-million-pound job and BT can't avoid it because other companies are also laying fiber and ready to poach BT customers on older and slower copper-based connections. Unfortunately, for BT, there is no real growth to be had. Customer spending on fiber simply replaces what was spent on copper, and BT will probably lose some broadband market share to rivals.
After some earlier gung-ho rhetoric about its competitors, it warned of broadband losses in its latest earnings report, noting that 255,000 customers disappeared between April and September. "Our broadband base decline has occurred where we do not have FTTP," it said. "We have grown the broadband base within our FTTP footprint over the past 12 months."
But it would be churlish to argue it has not done a good job on FTTP so far. Fiber now passes 12 million properties, against a target of 25 million by the end of 2026, and a third of those properties are now connected to BT's Openreach wholesale network, which sells capacity to BT's own customer-facing businesses as well as resellers like Sky. This take-up rate is clearly not where BT hopes it will end up, but it seems to put BT ahead of most rivals in the full-fiber game.
The rollout, though, has put additional pressure on BT, which pumped £5.1 billion ($6.2 billion) into capital expenditure last year, a figure equal to about 24% of its sales. Lowering the cost of deployment has therefore become a priority, and BT now claims to have brought down the cost of passing a property to the lower end of its target £250–350 range ($305–427). It has done so while accelerating the build rate to 66,000 premises per week. "We're building fiber like fury," Jansen has repeatedly said.
Due to this and other efficiency measures, capital expenditure fell to about £2.3 billion ($2.8 billion) for the recent six-month period from £2.9 billion ($3.5 billion) a year before. BT has also been able to realize about £2.5 billion ($3.1 billion) in gross annualized cost savings since April 2020, it reports, against a target of £3 billion ($3.7 billion).
Controversially, given more pricing freedom by regulators, Openreach was – despite the broadband losses – the star performer for BT, reporting sales growth of 8%, to £3.1 billion ($3.8 billion), and a 12% EBITDA increase, to more than £1.9 billion ($2.3 billion). The consumer division enjoyed a more modest sales increase of 3%, to £4.9 billion ($6 billion), and an EBITDA uptick of 4%, to £1.3 billion ($1.6 billion). The real disappointment remains the long-suffering business unit. Sales there inched up 1%, to £4.1 billion ($5 billion), but EBITDA fell 11%, to £806 million ($982 million).
Investors liked what they saw this morning, lifting BT's share price about 7% during early-morning trade in London. Jansen will be gone next time BT gives a trading update, replaced by Allison Kirkby, currently the CEO of Telia. She seems unlikely to begin a hiring spree or abandon the fiber rollout project, and she will still face a massive pension deficit and £19.7 billion ($24 billion) in net debt. What ultimately becomes of New EE is anyone's guess.
Subscribe and receive the latest news from the industry.
Join 62,000+ members. Yes it's completely free.
You May Also Like
---