Altice USA fiber pace to slow in 2024, CEO says
Altice USA fiber pace to slow in 2024, CEO says
Altice USA expects to build fiber to 600,000 new locations in 2023, but the pace is likely to slow further in 2024 as the operator 'evaluates' the program, CEO Dennis Mathew says.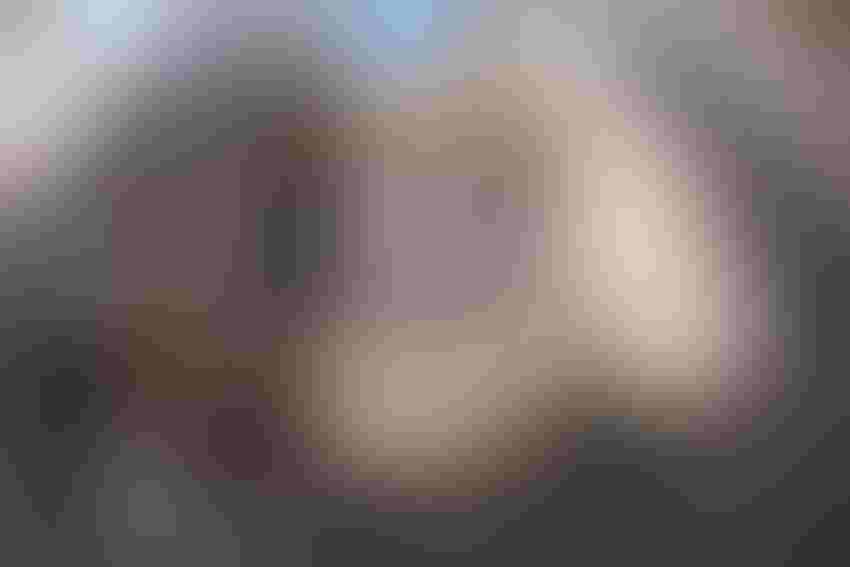 (Source: Richard Levine/Alamy Stock Photo)
Reflecting a trend surfacing at some other telcos and cable operators, Altice USA is also looking to pare down the pace of its fiber network buildout as it adjusts the capital intensity of the broader business.
"We are evaluating the pace at which we want to continue that [fiber] program," Altice USA President and CEO Dennis Mathew said Thursday on the company's Q3 2023 earnings call.
Specific adjustments to that pace, which includes fiber network upgrades and new builds in some adjacent markets, are still being determined.
"It will likely not be at the same pace that we had initially planned as we entered into the year," Mathew said. "But we are still working through what that should be and what makes sense as we enter into 2024."
Altice USA temporarily suspended fiber network construction a few months ago amid an internal investigation of the company's procurement activities stemming to a corruption probe targeting Altice Europe's operations in Portugal. Fiber buildouts have restarted at a slower pace as Altice USA evaluates existing vendors and onboards new suppliers as its investigation nears completion.
Altice USA added about 60,700 fiber passings in Q3, down from the 321,000 fiber passings added in the year-ago quarter. The company expects to build 600,000 new fiber passings for full year 2023, down from the 987,800 fiber passings built for full 2022.
Altice USA, which ended Q3 with 2.72 million total passings (largely focused in its footprint in New York, Connecticut and New Jersey), added 45,300 fiber subs in the period, up from +30,000 in the year-ago quarter, marking its best ever Q3 fiber subscriber result. Altice USA ended the quarter with 295,100 fiber subs (289,300 residential and 5,700 commercial). Altice USA now offers symmetrical speeds up to 8 Gbit/s across its fiber footprint.
Fiber subscriber adds in Q3 weren't enough to avoid a cumulative loss of 31,000 broadband subs, improved on a year-ago loss of 43,000. But broadband average revenue per user (ARPU) rose to $76.12.
In its more rural footprint in the west, Altice USA is more focused on DOCSIS 3.1 upgrades of its hybrid fiber/coax (HFC) network. With current HFC upgrades included, Altice USA estimates that 95% of its collective footprint now offers speeds of at least 1 Gbit/s.
Mobile acceleration
Mobile was a bright spot for Altice USA, which saw Q3 line additions accelerate to 24,100 versus +4,100 in the year-ago period and +16,300 in the prior quarter. Altice USA, which offers mobile via its MVNO with T-Mobile, ended Q3 with 288,200 total mobile lines.
That growth is also coming way as some customers begin to roll off of a free line promotion. Mathew said Altice USA has been able to convert about 60% of those customers to paid plans. Altice USA is moving off of promotional free data plans going forward and is working to put more of its mobile customers on Optimum Complete, the company's relatively new home broadband/mobile convergence package.
New rates in the cards for fiber and HFC
Altice USA is also developing new rate cards for its fiber and HFC customers aimed at simplifying the company's broadband service packages and retiring some lower-end speed tiers.
New fiber rate cards will take effect in the first half of 2024, offering reduced rates for new and existing customers. Mathew said the move will not have a notable impact on revenues as a "very small" portion of current fiber customers are already paying close to full rate.
New rate cards for HFC customers will be rolled out during 2024 with updated pricing and speed tier adjustments. Mathew referred to the latter as "speed gifting," suggesting that Altice USA intends to bump the speeds of some cable broadband tiers for no added cost – a tactic that other cable ops have used for retention.
The company didn't shed light on the specifics. But word of the coming rate card changes arrives several months after Mathew said the company was revisiting its pricing strategies in all markets, noting then that just 10% of the company's broadband subs were paying its "rack rate."
Altice USA is making those rate card adjustments as the company tries to return to broadband subscriber and broadband EBITDA growth.
"If Altice can't grow, the picture, given their leverage, is bleak," MoffettNathanson analyst Craig Moffett surmised in a research note following Thursday's earnings call.
Moffett said the price adjustments are important, but also predicts that Altice USA's rate card change puts the company on a difficult and painful path.
"We can expect years, not quarters, of disruption as customers see rates reset. There is a very real risk that churn rises significantly. The hard part of the turnaround is only now beginning," Moffett explained.
'Broken' video model
Like its peers, Altice USA lost more video subs. A Q3 loss of -68,000 was similar to the loss posted in the year-ago quarter, leaving the company with 2.23 million.
For video, "the model is broken" as costs for traditional pay-TV continue to climb and customers gravitate to direct-to-consumer options, Mathew said
He said distributors and programmers need to work on packages and services that are more simplified and provide more access to DTC services. "The customer needs to be put at the center," he said.
Subscribe and receive the latest news from the industry.
Join 62,000+ members. Yes it's completely free.
You May Also Like
---