5/27/2004

Comment (169)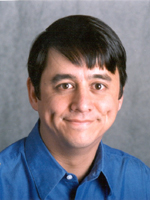 Tony Li has had an uncannily successful career path:
Cisco Systems Inc.
(Nasdaq: CSCO),
Juniper Networks Inc.
(Nasdaq: JNPR), and then
Procket Networks Inc
. OK, so, the jury's still out on Procket (see
Procket Processes a Dream Team
and
New Kid on the Cisco/Juniper Block
). But the fact that Li helped build two of the leading companies in the router market is more likely a reflection of his skill and intensity in crafting router code, rather than luck.
Li hopped on board Cisco systems in January 1991, a short time after Cisco's IPO. There he stayed for five years, becoming one of the company's most accomplished and senior coders. When Li joined Cisco, there were 275 employees and $69 million in revenue (in fiscal 1990). By the time Li left, there were 11,000 employees and $10 billion in revenue.
Next stop? Juniper, where Tony helped the founding team put together the first legitimate challenge to Cisco's routing leadership since Wellfleet systems, which was ultimately gobbled up by Bay Networks and later
Nortel Networks Corp.
(NYSE/Toronto: NT).
Adding to his reputation as somebody who marches to the beat of his own drum, Li left Juniper just prior to its IPO, in 1999, when it seemed to be firing on all cylinders. He left to move on to another startup, Procket, where he logged another five-year stint, weathering some pretty serious melodrama before quitting earlier this year (see
Procket
,
Procket Bulks Up
,
Procket Gets Unstealthy
,
Procket CEO Resigns
,
Procket Plows On
,
Procket Gets Cisco Exec
, and
Li Finally Quits Procket
). Well, we're still waiting for the Procket IPO. Maybe Li's departure has cleared the way.
We interviewed Li at the
Peninsula Creamery
, located in sunny Palo Alto, Calif. Unfortunately, both
Light Reading
editors were late. We were worried that Li might flash some of the mercurial temper he's rumored to possess, but there was just this calm, relaxed man sitting greeting us with a boyish, slightly nervous grin.
As the inquisitors, we attempted to pry back the protective layers and draw out the inner flame of the "Li-ster," as he's known in certain circles (well, okay, we just made that up). No such luck. Li seemed protective and ultra-wary of the
Light Reading
pen. And he really just wanted to talk about the Internet. Even then, his words were measured. Leisure and idle conversation do not appear to be high on Li's list of priorities.
That's our way of saying, this is a short interview. [Ed. note: But we're making up for it with this long-ass introduction.]
In the end, Li's own description of himself as "workaholic" seems most apt. He's a guy that would rather be designing, implementing, and writing routing code. Just take a gander at his voluminous posts on the
Light Reading Message Boards
, and you get a pretty good idea that he lives and breathes what he does. How'd he get there? It's an interesting story.
Li went to
Harvey Mudd College
, in Claremont, Calif. He proceeded thence to USC to earn his PhD. At USC he started fooling around with these new-fangled networking boxes called routers. At the time, he was working in a computer lab, and he got involved configuring routers made by a company called Cisco Systems Inc. The rest, as they say, is history.
Li was mum on the behind-the-scenes drama at Procket, though he did drop a few hints. He's currently in "semi-retirement," although its clear that doesn't mean time on the
Links
.
Read on, to find out what Li thinks about Cisco, the Internet, telecom, and startup life:
Light Reading

(169) |