They say there's no such thing as a stupid question, but I probably sail pretty close to the wind in some of my interviews for LR. But then that's one of the things I really like about my job: It gives me frequent opportunities to ask some very smart individuals some very dumb questions.
Sometimes I get the impression interviewees -- and their PR handlers -- assume my line of questioning is part of some cunning interviewing strategy. It's not; I'm just not embarrassed to ask the kinds of questions others wouldn't because they're worried that people will be surprised they didn't know the answer already.
In my opinion, many in our industry assume a much higher level of understanding about what's really happening than actually exists. That's true of the technology (virtualization, analytics, OSS, IoT... New IP, in other words) but also the companies and their strategies. And I'd much rather raise the occasional eyebrow with my lack of knowledge than pretend I understand something when I don't.
Which brings me to Oracle. I've been back at Light Reading for about a year and a half now, and for a lot of that time I've been puzzled about what Oracle is doing. After all, when I left the telecom industry in 2007, Oracle was just an enterprise company ("the" enterprise company, in many regards). I came back last year, and it's busted all sorts of moves into telecom, including acquiring both Tekelec and Acme Packet.
So I was delighted when Oracle offered me the chance to interview Doug Suriano, former CTO at Tekelec, and now senior vice president and general manager at Oracle, and the executive overall in charge of its entire communications strategy.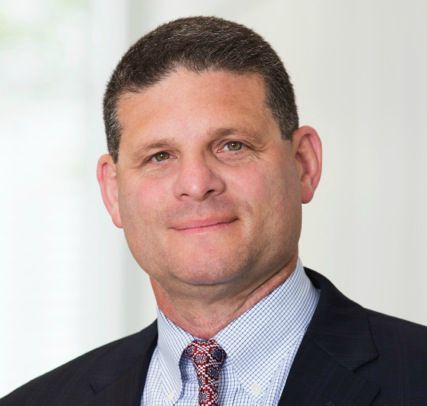 Other than the obvious one ("What's it like meeting Larry Ellison?") I had a bunch of other Steve-style questions for Doug, all with the goal of getting to the bottom of Oracle's overall strategy. Which is, of course, Larry Ellison's strategy -- because while Oracle's communications vision is put into practice by Doug Suriano and team, it's clear he's getting his orders directly from the top of the company.
What both Ellison (and Meg Whitman over at HP, and Lloyd Carney at Brocade) have realized, is that the enterprise markets where they made their fortunes are being subsumed into a far larger opportunity -- a next-generation, New IP communications market. And all three executives are personally leading their companies' efforts to not only carve out a winning share of this massive opportunity, but also give a black eye to the traditional comms incumbents (the AlcaLus, Nokias and Ericssons of the world).
In a world moving away from hardware and towards software and cloud, it's likely that a company like Oracle, a leader in both, is going to bring some pretty major advantages to the table. But I wanted to get a sense from Doug Suriano about whether Oracle can really execute in this new world. After meeting him, it's clear that it not only can, but will. In particular, Oracle's strategy of creating virtualized cloud services tailored for the nuances of different industries (and housed in 19 data centers around the world) strikes me as flat-out brilliant.
Read on to hear Doug explain why Oracle bought Tekelec and Acme Packet, how it's creating tailored cloud services for different vertical industries, the state of virtualization, why Oracle won't get into systems integration and more. This is a long interview, but no apologies for that, because for anyone looking to understand the strategy and credibility of one of the key companies in the new communications ecosystem, this is essential reading.
Page 2: The Tekelec connection
Page 3: Winning over the Tier 1s
Page 4: The virtualization situation
Page 5: Mobile strategy and more
— Stephen Saunders, Founder & CEO, Light Reading
Next page: The Tekelec connection