CTIA 2009: Clearwire's Silicon Valley Sandbox
CTIA Wireless 2009 -- LAS VEGAS --
Clearwire LLC
(Nasdaq: CLWR) says it has hit on a new way to stimulate the creation of applications for mobile WiMax -- build developers a massive, and free, "sandbox" to play in right in the heart of the U.S. tech industry, Silicon Valley.
The Kirkland, Wash.-based operator's co-chairman, Ben Wolff, unveiled the plan in this morning's keynote at the CTIA Wireless show here in Viva Las Vegas. Clearwire is working with long-time partners
Google
(Nasdaq: GOOG) and
Intel Corp.
(Nasdaq: INTC), as well as networking giant
Cisco Systems Inc.
(Nasdaq: CSCO), on the project.
"This is a 20 square-mile sandbox that is going to give people the ability to develop applications that we can't even imagine yet," Wolff told the crowd.
Clearwire president and chief architect, Barry West, told
Unstrung
later in the day that the company needed to built the network so that developers can get access to WiMax and unique mobile features such as GPS satellite positioning "in the real world."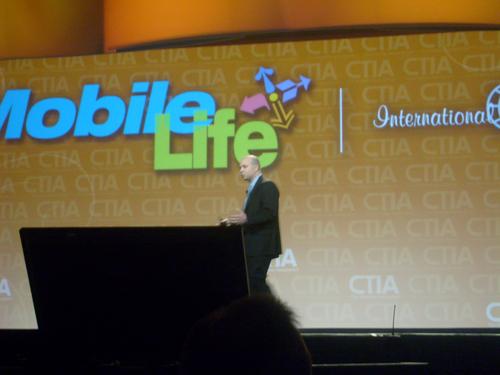 The "Silicon Valley WiMax Innovation Network" will cover the Cisco, Google, and Intel campuses as part of its Southern Bay Area catchment region. "They will be working on getting coverage within their campuses," says Wolff of Clearwire's three partners.
A Clearwire statement also says Cisco, Google, and Intel will supply core "IP Next-Generation Network" (IP NGN) infrastructure for the project. What's not yet clear is if the partners will supply any additional funding for the project:
Unstrung
hopes to be able to update readers on that question soon.
Service on the network is expected to be available to selected developers by late summer of this year, giving them a head start on the Clearwire commercial service expected to launch in the Bay Area in 2010.
All Clear on the WiMax Front
Wolff didn't add much color to the operator's "Clear" WiMax deployment network plans. The goal is still to cover more than 80 markets and 120 million people by the end of 2010. (See
Clearwire Preps $1.5B Deployment in '09
.)
The chairman, however, did provide some select WiMax device updates. "There's more than 30 laptop and notebook computers out there today and we expect that number to go up," he said. "More than a hundred devices will have an embedded WiMax chipset by the end of the year.
He then showed off the
Samsung Electronics Co. Ltd.
(Korea: SEC) and Clear Spot WiMax-to-WiFi router. (See
WiMax Gizmos Galore!
)
Wolff took his typically neutral approach to the debate over which technology, Long-Term Evolution or mobile WiMax, will win the battle to become 4G technology proper. "The DNA of these two technologies is about 85 percent the same," Wolff noted.
He did note, however, that the
International Telecommunication Union (ITU)
is recommending specific amounts of spectrum available for fourth-generation network deployments. "Ideally, 100 Mhz, 40 Mhz at a minimum," Wolff said.
This may have been a sly dig at Clearwire's next-gen rivals in the U.S.,
AT&T Inc.
(NYSE: T) and
Verizon Wireless
, which have each have 20-something MHz of 700 MHz spectrum to deploy proto-4G networks. Clearwire meanwhile has a 100 MHz of 2.5 GHz spectrum for its deployment. (See
AT&T & Verizon to Use 700 MHz for 4G
.)
— Dan Jones, Site Editor,
Unstrung
EDUCATIONAL RESOURCES



PARTNER PERSPECTIVES
- content from our sponsors