Salesforce: AI Could Produce 800K Jobs

Comment (4)
Despite the numerous gloomy accounts of artificial intelligence taking over our lives and our jobs, one company sees a silver lining: Salesforce. Not only will AI produce more business opportunities, the technology is likely to generate $1 trillion in revenue.
Salesforce found that by 2021, AI-flavored CRM will produce about 800,000 net-new jobs within the industry and account for $1.1 trillion in revenue. Of that number, Salesforce and its customers are expected to account for about 155,000 jobs and $293 billion in revenue, according to a report it produced along with IDC
The global market for AI within CRM is expected to jump from $7.9 billion in 2016 to $46.3 billion within the next five years, according to the June 14 report.
Additionally, IDC found that by 2018 about 75% of all enterprises, along with ISV developers, will include AI or machine learning technologies in at least one of their applications.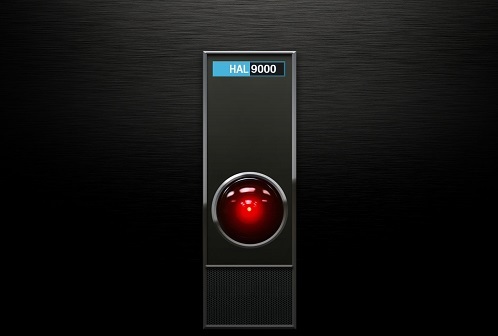 It's not surprising that Salesforce can see the upside in the one technology that has a lot of people concerned that human endeavor is about to come to a screeching halt in a few years' time. For instance, a recent report by researchers at Oxford and Yale predicted that in the next 45 years, AI is likely to outperform people in most tasks, whether that's driving a truck or writing a best seller. (See Artificial Intelligence Expert Weighs In for WiC.)
However, Salesforce is not only considered one of the leaders in CRM, as well as software-as-a-service (SaaS), but has gone to great lengths to incorporate AI through its Einstein technology into its products, so it has plenty of skin in the game. (See Microsoft, Salesforce Dominating SaaS Market, Report Finds.)
To reinforce that idea, on June 15 the company launched its Einstein Analytics for CRM, which adds a layer of AI and predictive analytics to the CRM workflow.
While Salesforce might be overly optimistic in its assessment of AI, the results do dovetail with some other recent studies that find while the technology might automate some jobs -- even highly skilled ones -- and eliminate others, it could also create opportunities for those companies that want to think creatively. (See Microsoft, Salesforce Dominating SaaS Market, Report Finds.)
---
M&A activity is turning the cloud upside down. Find out what you need to know in our special report: Mergers, Acquisitions & IPOs are Rocking the Cloud.
---
Although IDC and Salesforce determined AI could affect about 50% of all jobs through automation -- and eliminate about 5% of jobs altogether -- there's also opportunity. As the report explains:
"AI could also augment and increase the productivity of employees, specifically in CRM-related fields. From predictive sales lead scoring to service chatbots to personalized marketing campaigns, AI could provide every employee with tools to be more productive and provide smarter, more personalized customer experiences."
So, don't think of the HAL 9000 as a replacement waiting to take over, but as a trusted partner following you into this new world. Or maybe Mitch Wagner is right, and the only way to defend against AI is to make it as neurotic as the people creating it. (See To Stop AI From Going Rogue, Make It Neurotic.)
Related posts:
— Scott Ferguson, Editor, Enterprise Cloud News. Follow him on Twitter @sferguson_LR.