Oracle is busy building out the capabilities of its various cloud computing offerings, and it has now added a dose of artificial intelligence to its Customer Experience suite, which can add an extra layer of automation for users.
The software giant rolled out its Adaptive Intelligent Apps on April 26 across the various components of its Customer Experience suite, which includes the company's Oracle Marketing Could, Oracle Sales Cloud, Oracle CPQ Cloud, Oracle Commerce Cloud, Oracle Service Cloud, and Oracle Social Cloud.
Oracle's version of AI is looking to add machine learning and a layer of automation to its Customer Experience suite that will allow businesses and CMOs to better measure and gauge what consumers are looking for, while boosting sales. It can also draw conclusions about customer behavior based on what data is fed into the engine, which can include factors as diverse as weather conditions, social media and Internet of Things (IoT) sensors.
In order to add that data to its AI engine, the Adaptive Intelligent Apps will draw insight from insights Oracle's Data Cloud, which hosts 5 billion global consumer and business IDs and collects more than 7.5 trillion data points each month.
"Oracle is uniquely placed to deliver on the promise of artificial intelligence based enterprise applications and is delivering on the future of AI driven business applications today," Clive Swan, senior vice president of Applications Development for Oracle's Adaptive Intelligence, wrote in a Wednesday statement.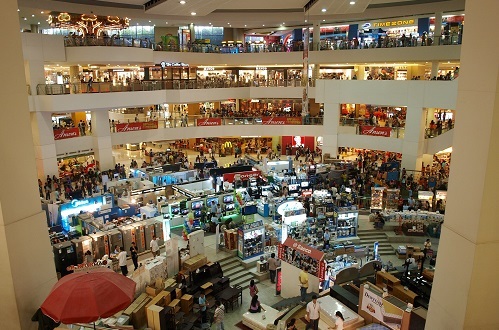 The company is expected to detail more of the Adaptive Intelligent Apps at its Modern Customer Experience show, which starts Wednesday in Las Vegas.
AI is one of the hottest, and perhaps one of the most over-hyped, technologies of the last few years, as companies build out different cognitive computing, chatbot and machine learning products. (See Always 'Just Around the Corner,' AI Finally Arrives.)
---
M&A activity is turning the cloud upside down. Find out what you need to know in our special report: Mergers, Acquisitions & IPOs Are Rocking the Cloud.
---
By the end of 2017, IDC predicts that enterprises will spend about $12.5 billion on AI and cognitive systems technologies, a nearly 60% increase over 2016. (See AI, Cognitive Spending Soaring to $12.5B in 2017.)
Oracle itself has been eager to brag about its growing cloud computing capabilities, including statements from CEO Mark Hurd that his company's cloud is growing faster than other offerings, including market leader Amazon Web Services. (See Oracle's Mark Hurd: Cloud Resistance Is Futile.)
Statements like those drew counterfire from AWS chief Andy Jassy, who noted at a recent show: "Customers have been locked into companies that are expensive, and proprietary, and customers frankly don't like it." (See Amazon's Jassy Throws Punches at Oracle.)
Related posts:
— Scott Ferguson, Editor, Enterprise Cloud News. Follow him on Twitter @sferguson_LR.