For John Deere, it's now farm to machine learning to table.
With its $305 million acquisition of Blue River Technology this week, the iconic farm equipment and machine manufacturing is moving into the cutting edge of IT. Based in Sunnyvale, Calif., Blue River is a 60-person machine learning, deep learning and robotics firm that is applying this technology to agricultural.
When Deere completes the acquisition in the next several weeks, it plans to operate Blue River as an independent company, although the two firms will start working closely together to apply machine learning to several different projects, said John Teeple, director of Advanced Technology at Deere.
"The technology and the capabilities that Blue River has developed, the talent that they have acquired and its history in academia, combined with a set of unique skills and the exclusive focus on agriculture over the last five and a half years, is unique," Teeple told Enterprise Cloud News in an interview.
"When we think about our most pressing agricultural challenges, such as increasing yields, controlling costs and improving environmental sustainability in markets across the world, this is the future that Deere wants to invest in and what Blue River has been doing," Teeple added.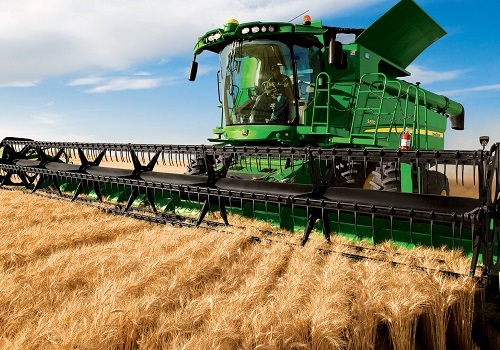 Founded in 2011 by two Stanford University graduates, Blue River has mainly focused on the agriculture business. One notable project has been to apply machine learning to spraying equipment that has reduced the amount of herbicide used in farming. Specifically, the sprayer takes pictures of plants and by using machine learning techniques, it can determine which ones are weeds and which ones are crops, and only spray herbicide on the weeds.

Machine learning in the field
This blending of robotics, machine learning and other technologies, along with better farming techniques, is dubbed precision agriculture and it has been a Deere goal for some time. The acquisition brings the company a step closer.

"A farmer doesn't come up to you and say 'I want machine learning,' but what they do ask is how can they get their planters to plant optimally in every situation and machine learning is just the way you get there, and that applies across equipment from sprayers to harvesters to planters," said Willy Pell, director of new technology for Blue River. "If you look at all the user interfaces on these machines it's a lot of manual set-up. If you set it poorly for that environment, you're not going to get the best results and getting 10% more yield is a really big difference."

For Pell, this is only the beginning of the company's ambitions, and he says Blue River plans to hire more engineers after the acquisition is complete. In addition, the company plans to keep its current customer base for now, even as it works to integrate some of its intellectual property into the Deere portfolio.

Before the acquisition, Blue River had about $30 million in private equity funding, according to CrunchBase.

Always a tech company
This is not the first time that Deere has made big investments in IT. About 20 years ago the company acquired NavCom Technology, which brought GPS and self-guided vehicles into the agriculture business.
---
Keep up with the latest enterprise cloud news and insights. Sign up for the weekly Enterprise Cloud News newsletter.
---
Machine learning and its artificial intelligence cousin are some of the biggest buzzwords within the enterprise, with Amazon, IBM, Microsoft, Oracle, along with a host of other big-name vendors, investing in the technology research, and offering it to customers. (See Microsoft's 'Project Brainwave' Details Ambitious AI Plans.)
AI and cognitive spending is expected to reach $12.5 billion by the end of the year and continue growing into the next decade, according to one estimate. (See AI, Cognitive Spending Soaring to $12.5B in 2017.)
In his view, however, Teeple does not see Deere as a company looking to transform into a tech company. On the contrary, Teeple already considers Deere a tech company going back to the first plow the company built in the 1830s.
"Organically or inorganically, we're investing in the next technology that moves the needle for farms all around the world," Teeple said.
Related posts:
— Scott Ferguson, Editor, Enterprise Cloud News. Follow him on Twitter @sferguson_LR.