NetApp Expands Into Hyperconverged, Hybrid Cloud

Comment (1)
Storage specialist NetApp is looking to bring its products deeper into the cloud, and is launching a new hyperconverged infrastructure offering that is based on its flash array technology and designed for midmarket businesses and service providers.
The NetApp HCI is rolling out June 5, along with several other new company products that are all aimed at building cloud infrastructures, especially hybrid cloud deployments that blend public and private cloud platforms.
With hyperconverged, which combines storage, compute and virtualization in a single fabric of servers, NetApp is getting deeper into a market that is right now dominated by Dell EMC, Hewlett Packard Enterprise and Cisco, which all own about the same slice of the market and are involved in tight competition. (See Dell, HPE, Cisco Top Cloud Infrastructure Market – Analysts .)
Brett Roscoe, vice president of product and solutions marketing at NetApp, told Enterprise Cloud News that the company is now investing in three specific areas beyond traditional enterprise storage: hybrid cloud, which includes offering some of its products as software-as-a-service (SaaS) apps; next-generation data center technologies, which includes hyperconverged infrastructure; and finally what the company calls "modernize," which means replacing traditional gear, such as SANs and NAS, with cloud-based flash arrays.
"It's very much about data, not about storage. And helping customers through this transition and helping them move into a world where software and SaaS and public cloud infrastructure is so much a part of their infrastructure today," said Roscoe.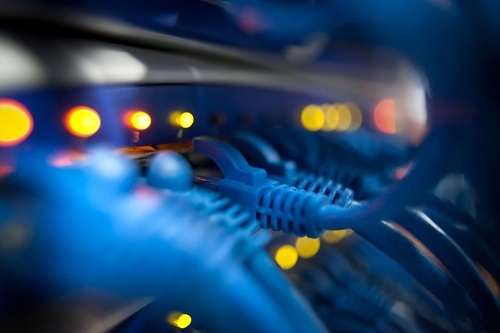 The NetApp HCI product is based on the company's own SolidFire flash array and is also part of the company's Data Fabric data management offering, which uses software to streamline the management of data between on-premises resources and public clouds. The product also draws from the company's ONTAP operating system for storage.
However, NetApp will not go into hyperconverged alone, and plans to partner with several different companies to offer other parts of HCI. For instance, it's working with VMware to offer the company's hypervisor layer within HCI. NetApp also has partnerships with Commvault, Intel and Veeam.
As part of the NetApp HCI rollout, the company is also updating its ONTAP Select software-defined storage (SDS) offering to include a new two-node, high-availability configuration, as well as added support for VMware's vSphere.
Unlike other NetApp products, which are geared toward to the largest of enterprises, the HCI offerings are designed for midmarket business, service providers, as well as companies looking to offer cloud technology within their branch offices.
---
M&A activity is turning the cloud upside down. Find out what you need to know in our special report: Mergers, Acquisitions & IPOs Are Rocking the Cloud.
---
The NetApp HCI is launching in the fourth quarter of this year.
In addition to its hyperconverged offerings, NetApp is releasing several other updates related to its hybrid cloud plans. These include:
A new on-demand consumption offering that will allow customers to buy NetApp gear, specifically its flash arrays, based on what the business uses each month instead of making long-term, years-long commitments. This eliminates the need for customers to make upfront payments.
OnCommand Insight (OCI), which monitors the infrastructure of a hybrid cloud deployment, as well as providing analytics across Data Fabric to better manage the performance of data, along with troubleshooting. If customers are moving workloads from on-premises to a public cloud, OCI can help determine what resources and capacity is needed.
On its traditional storage side, the company is updating its All Flash FAS (AFF) with a feature dubbed FabricPool, which helps tier inactive data to the cloud. This will free up space in on-premises flash arrays. There's also expanded de-duplication across multiple pools of storage, as well as new performance controls.
All of these features will be immediately available, according to NetApp.
Related posts:
— Scott Ferguson, Editor, Enterprise Cloud News. Follow him on Twitter @sferguson_LR.