MongoDB IPO Shows Upside of Cloud, Open Source
MongoDB showed this week that the IPO market for tech companies with solid business plans is alive and well.
The open source database company made its debut on Nasdaq October 19, selling about 8 million shares of public stock as part of its initial public offering. The company priced its stock at $24 per share, higher than the initial range of $20 to $22 per share.
At the end of the trading on Thursday, MongoDB's stock price closed at $32.07 per share, with the company raising about $192 million on the first day, and the company is now worth about $1.57 billion in market capitalization, according to estimates.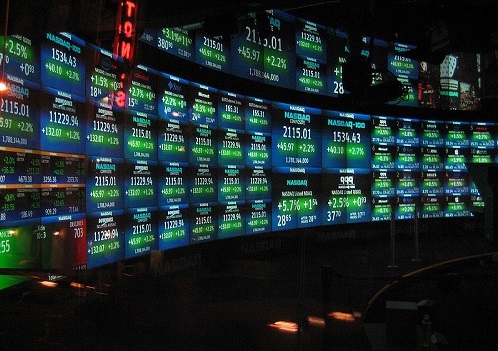 Over its ten-year history, New York-based MongoDB has raised about $450 million in funding through a series of investors, according to Crunchbase. While the company still has a way to go to return investors' funding, the company's successful start shows that market is eager for companies that have a solid business plan built around the cloud, as well as other technologies such as open source.
As part of its paperwork with the US Securities and Exchange Commission, MongoDB noted that the database is the "heart of every application" and unlike legacy database makers, such as Oracle, the company designed its DB specifically for the cloud. (See MongoDB Files for IPO.)
At its recent Oracle OpenWorld show, Oracle looked to put more of an emphasis on how it has adjusted its database services for the cloud, and it's not hard to imagine that up-and-comers such as MongoDB and Cloudera factored into that. (See Oracle's Ellison: Amazon & SAP Use Our Database Because We're Better.)
MongoDB has also been eyeing a greater role in the cloud.
---
Keep up with the latest enterprise cloud news and insights. Sign up for the weekly Enterprise Cloud News newsletter.
---
Last year, the company released Atlas, a database-as-a-service platform, and the goal now is to get more of its subscription-based tools and software into the hands of developers and IT departments.
MongoDB's IPO also bodes well for other tech offerings that are expected to be announced soon. Specifically, Canonical, which also builds its products on open source, is expected to launch its own IPO, although CEO Mark Shuttleworth has not said specifically when that will be. (See Canonical Doubles Down on Enterprise Cloud, IoT.)
Related posts:
— Scott Ferguson, Editor, Enterprise Cloud News. Follow him on Twitter @sferguson_LR.