While the emerging technology of blockchain is starting to gain traction in enterprises, it faces technical obstacles to widespread adoption. Microsoft is looking to help fix that with Coco, an open source platform to improve blockchain scalability, speed, governance and privacy, for business-to-business transactions.
Blockchain is a decentralized, distributed ledger, or database, to track transactions. It was initially developed for bitcoin, but is seeing a variety of uses, including identity management, supply chain, insurance and financial services. Microsoft and IBM are two major cloud providers with significant blockchain investments.
But blockchain was designed for technical considerations that limit its enterprise usefulness, Microsoft explains in a white paper published on Github Thursday. Existing blockchain protocols, such as Ethereum, "were designed to function -- and to achieve consensus -- in a potentially hostile environment, where anonymous, untrusted actors can execute transactions."
To guard against malicious behavior, "transactions are 'in the clear' for all to see, every node in the network executes every transaction, and Byzantine fault tolerate consensus algorithms must be employed," Microsoft says. "All of these 'safeguards,' while necessary to ensure the integrity of pubic blockchain networks, require tradeoffs in terms of key enterprise requirements such as scalability and confidentiality."
Microsoft says it's working on Coco, a lightweight, open source blockchain platform that works with existing blockchain protocols, and is designed to operate in secure enterprise environments, between participants of business consortiums. Microsoft says it plans to release Coco into open source next year.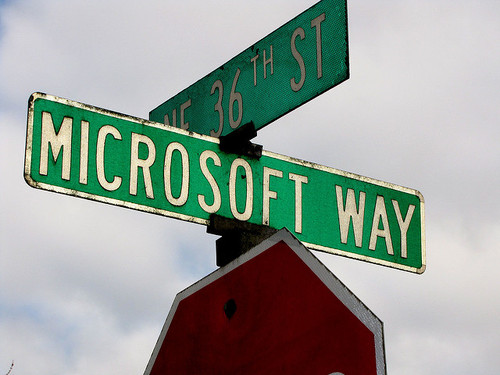 Coco makes improvements to blockchain transactions, speeding up throughput and latency, making confidentiality more flexible, improving governance and computational efficiency, Microsoft says.
In addition to recording transactions, blockchain can also serve as a distributed platform for executing code -- "smart contracts." Coco permits greater flexibility in executing contracts, which only need to be run on one node of the network, rather than every node or a consensus of nodes.
As for throughput: Etherium has average processing rates of 20 transactions per second, and typical latency of 10 to 20 seconds. By contrast, Visa credit card processing averages 2,000 transactions per second, Microsoft says. Coco can achieve transaction speeds of greater than 1,600 transactions per second.
Coco's lower energy cost serves a need for enterprises as well, Microsoft says. The annual energy consumption to maintain the Bitcoin network is equal to 14.96 terawatt hours, enough to power more than 1.3 million US households, at an annualized mining cost of $747 million.
Coco makes use of trusted execution environments (TEEs) such as Intel's SGX and Windows Virtual Secure Mode, creating trusted networks of physical nodes on which to run a distributed ledger, Microsoft says. Coco will not need to run on Microsoft Azure; it will also support other platforms. It works with existing blockchain protocols including Ethereum, Quorum, Corda and Hyperleder Sawtooth.
Microsoft is working with JP Morgan Chase, Intel and R3 to integrate Coco into their respective blockchain platforms.
In June, Microsoft partnered with Accenture to for digital ID network as part of a UN project to provide legal identification to people without necessary official documents. This group comprises about 1.1 billion people who are limited by lack of ID from accessing education, financial services, healthcare and other services. (See Microsoft, Accenture Building Blockchain Digital IDs for 1.1B People.)
Microsoft introduced Bletchley, blockchain-as-a-service middleware, last year. Bletchley is designed to help companies create private consortium Ethereum networks, reducing setup times from weeks to minutes.
It's been a busy week for blockchain activity. Sony and IBM are working on using blockchain to store and manage student records and other critical documents and data. (See Sony, IBM Bringing Blockchain to Education.)
And two different companies -- Filecoin and Cloudwith.me -- are working on cloud platforms that use blockchain to allow users to use blockchain tokens to pay for hardware resources contributed b providers. (See Startups Plan Peer-to-Peer Clouds, Funded & Enabled by Blockchain and Blockchain-Powered Cloud Dreams Face Barriers .)
Also, IBM has been highly visible in its blockchain initiatives this year.
IBM and AIG announced a partnership to bring blockchain to the international insurance market with a "smart contract" pilot program involving moving a policy among several different countries. (See IBM, AIG Bringing Blockchain to Insurance Industry.)
IBM and Northern Trust are working to bring blockchain to the private equity industry. (See IBM, Northern Trust Team on Blockchain Security.)
---
What are the hottest jobs in the cloud? Get our special report to find out:
Cloud Skills: What's Hot?
---
In Dubai, IBM launched a blockchain initiative with du, several Dubai government agencies and other companies to track goods going into and out of that United Arab Emirates city, one of the world's busiest trading hubs. (See IBM Launches Dubai Blockchain Deal With du.)
IBM and the US Food and Drug Administration are looking to blockchain to help secure patient records and other healthcare information. (See IBM, FDA Look to Blockchain to Secure Health Records.)
And IBM and a Canadian company called SecureKey Technologies are partnering to use blockchain to help consumers reduce the hassle and privacy threat of identifying themselves to banks, phone companies and other businesses and government agencies. (See Blockchain: Can It Solve the Identity Crisis?)
Related posts:
— Mitch Wagner
Editor, Enterprise Cloud News
---
CALLING ALL CLOUD, NFV AND SDN COMPANIES: Make sure your company and services are listed free of charge at Virtuapedia, the comprehensive set of searchable databases covering the companies, products, industry organizations and people that are directly involved in defining and shaping the virtualization industry.
---