DT Takes Cloud Fight to Google, Amazon
DT Takes Cloud Fight to Google, Amazon
German operator aims to double revenues from enterprise cloud services in the next three years.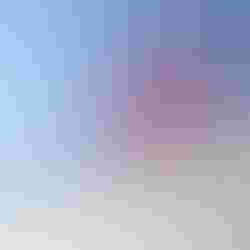 Deutsche Telekom plans to double annual revenues from cloud enterprise services in the next three years, to around €2 billion (US$2.24 billion), by stealing business from Internet giants including Google and Amazon.
The operator appears to have made a successful push into Europe's business market for cloud services and believes it can accelerate its growth through a partnership with Huawei Technologies Co. Ltd. , China's biggest maker of networking equipment.
In late 2012, Deutsche Telekom AG (NYSE: DT) unveiled a target of increasing annual cloud revenues from about €400 million ($449 million) that year to approximately €1 billion ($1.12 billion) by 2015 and it looks to have hit this goal ahead of schedule.
The German incumbent has carried out some major restructuring at its T-Systems International GmbH IT unit so that it can better address the cloud services opportunity and says that various Group departments are now "stepping up their cloud activities." (See T-Systems Looks to Restructuring for Recovery.)
Deutsche Telekom sounds particularly upbeat about the market for services that can be accessed through the public Internet and reckons it can challenge the likes of Google (Nasdaq: GOOG) and Amazon.com Inc. (Nasdaq: AMZN) in this area by working closely with its partners.
"We want to grow by more than 20% each year in the field of cloud platforms, and to become the leading provider for businesses in Europe," said Ferri Abolhassan, the head of the IT division at T-Systems, in a company statement.
Deutsche Telekom signed a new private cloud partnership with Huawei in March and says it is now extending this arrangement to combine technology assets and expertise in the public cloud area.
Establishing itself as a rival to Google and Amazon will be no mean feat, but Deutsche Telekom believes it can guarantee organizations a level of security and data protection that US cloud providers may struggle to match.
All of its cloud services are hosted from data centers in Germany, which are subject to the country's stringent data protection laws.
Deutsche Telekom has been highlighting this fact in the wake of revelations about online surveillance activities carried out by the US National Security Agency (NSA) and the UK's Government Communications Headquarters. (See Eurobites: Germany Wants Answers on Network Snooping.)
A major partnership with German software giant SAP AG (NYSE/Frankfurt: SAP) also counts in its favor, and Deutsche Telekom now lists energy giant Shell, carmaker Daimler and steel producer Thyssen-Krupp among its multinational clients.
Want to know more about cloud services? Check out our dedicated cloud services content channel here on Light Reading. Responding to questions from Light Reading, a Deutsche Telekom spokesperson said the operator's systems integration and consulting capabilities would also give it an advantage over Google and Amazon in the enterprise sector. The spokesperson further indicated that Deutsche Telekom would look to compete on pricing against the web giants. Along with a number of other telecom service providers, the German operator is investing heavily in New IP technologies, including SDN and NFV, in the hope this will give it the same flexibility and service agility as an over-the-top player. Thanks to those efforts, Deutsche Telekom says it has been able to reduce the time it takes to set up an international corporate network for business customers from 30 days to as little as 15 minutes. During Light Reading's Big Telecom Event, hosted last week in Chicago, the operator emphasized the importance of speeding up service development and launch. (See DT Exec Pressures Vendors on Open Source.) "The lead time for mass-market products at large carriers is between one and two years," said Axel Clauberg, Deutsche Telekom's vice president of transport, aggregation and IP and fixed access. "Internet players are more agile and we need to play in that economy." — Iain Morris,

, News Editor, Light Reading
Subscribe and receive the latest news from the industry.
Join 62,000+ members. Yes it's completely free.
You May Also Like
---