NetScout Data to Power IBM CEM
NetScout Data to Power IBM CEM
Service assurance software company to provide continuous network data and analytics for smarter IBM analytics to CSPs. NetScout and IBM have teamed up to integrate the wealth of data from the former's intelligent network probes with the latter's Customer Experience Management (CEM) analytics to give communications service providers a better view of how their wireless services are performing.
NetScout Systems Inc. (Nasdaq: NTCT)'s Smart Data Technologies provides the underlying data for service assurance, security and business analytics, and is used by a wide range of companies delivering analytics and CEM to CSPs. The IBM Corp. (NYSE: IBM) relationship goes a step forward by fully integrating the NetScout Smart Data and the IBM's Telecom Analytics Solution, so the CSP sees one view.
"It eliminates the finger-pointing," explains Rick Fulwiler, chief solutions architect in the office of NetScout's CTO for the service provider segment. NetScout provides its data as a third party to other companies which provide analytics, but when something goes wrong or there is confusion, service providers can get caught between the two players trying to determine a problem. "Now they know we are going to work together, with all the proper levels of testing, in one integrated solution."
Figure 1: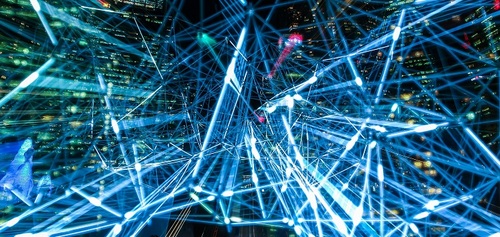 The combination of real-time network data and analytics lets CSPs determine the quality of a customer experience, on an application-specific basis, Fulwiler notes. NetScout's Adaptive Service Intelligence is designed to inspect network data continuously and analyze it to identify and pinpoint problems wherever they occur in the network stack to try whenever possible to address issues before they impact customers. With the integration of its Tektronix acquisition, NetScout can now do that from the network core to the radio access network, he says.
Combined with IBM's analytics, the data gives CSPs a clear view of how their subscribers are using the network and the ability to impact network change based on that behavior, Fulwiler says. This is a capability that has the potential to be further monetized.
How will service providers enable automated and efficient network operations to support NFV & SDN? Find the answers at Light Reading's Software-Defined Operations & the Autonomous Network event in London, November 7-8. Take advantage of this opportunity to learn from and network with industry experts – communications service providers get in free! "NetScout becomes the eyes and ears of everything transpiring in the network, the control plane and user plane, voice, video, data, whatever is going across the web, and we can provide that extremely rich data back to the carrier through IBM which makes their application look better," he comments. That includes knowing what customers are doing and where, so that -- if the consumer has opted in -- it may be possible to use things such as a combination of location and web activity to send out shopping coupons, Fulwiler says. The core value of the deal for CSPs is getting better CEM analytics because of the quality of the data and the integration effort between the two companies, he says. — Carol Wilson, Editor-at-Large, Light Reading
Subscribe and receive the latest news from the industry.
Join 62,000+ members. Yes it's completely free.
You May Also Like
---