Deutsche Telekom still favors telco DIY over public clouds
Deutsche Telekom still favors telco DIY over public clouds
Despite the attractions of AWS and Microsoft, Deutsche Telekom is internally developing a platform for its 5G core and other telco workloads.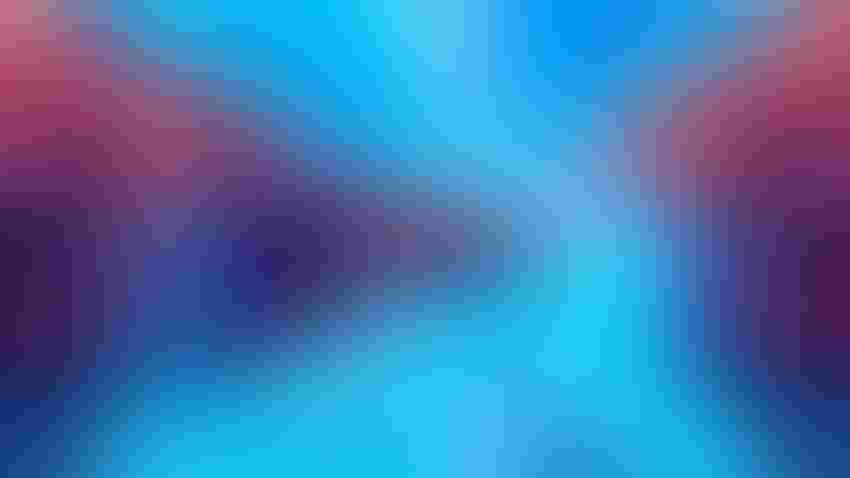 (Source: Data Transformation/Alamy Stock Photo)
Back in February, Microsoft issued some unkind research about telcos building what it disparagingly referred to as DIY (do-it-yourself) clouds for their 5G networks. Commissioned from Analysys Mason, a consulting and analyst firm, its headline point was that such DIY clouds are about 25% more expensive than using Microsoft. They also risk spawning a jumble of costly network silos when telcos need a single platform to manage all their applications, it said. DIY clouds versus Microsoft? You might as well compare a homemade garden shed with the architectural genius of Norman Foster.
While the research did not put it quite this way (and many would dispute Foster's credentials), the implication was there. And yet nine months on, enthusiasm for the DIY cloud is running high in some parts of the world. The UK's BT is one telco determined to have self-reliance, arguing that "to unlock the benefits of cloud in telco we have to take on that responsibility and not be paying someone else to do it." Europe's biggest operator, one active in the US, has also taken charge.
Details of Deutsche Telekom's progress and thoughts emerged at the recent Network X event hosted in Paris. For about eight years, the German operator has been investing in a platform it calls TCaaS (the last four letters are the standard abbreviation for containers-as-a-service), said Ivica Cale, the head of cloud infrastructure at DT Cloud Services, during a Network X panel session about the cloud.
"It is internally developed and yes, we are deploying 5G core on this TCaaS," he said in response to questions posed by one audience member. "We are onboarding applications. It is general purpose, and you can do core or whatever you want. It is not siloed per function."
Unclear from Cale's update is the extent to which Deutsche Telekom is relying on third-party suppliers to construct this platform. BT has a similar project it calls network cloud, but the UK operator has drawn on the technical support of Canonical, a UK-based software company, to build it. In both cases, however, the goal is to have that single horizontal layer championed by Microsoft, able to support network functions developed by multiple vendors.
Beer and telco
This is not how things have always been done. Network product vendors have previously offered their applications (core network functions, say) along with the supporting infrastructure. To use a drinks analogy (because why not?), this is rather like selling the beer bottles together with the crate that stores them. Bottles from other suppliers, though, won't fit into that crate. Each supplier's bottles need their own crate and eventually there are teetering columns of half-empty crates in the warehouse. What the customer really wants is a single model of crate adapted to hold anything from a fat bottle of Weissbier to a slim tube of lager.
Ericsson and Nokia, the two biggest 5G vendors outside China, have both sold customized crates with beer. An Ericsson platform boringly named the cloud-native infrastructure solution (CNIS) would typically support the Swedish vendor's 5G core network applications. Its Finnish rival's equivalents are Nokia Container Services (NCS) and Nokia Cloudband Infrastructure Software (CBIS).
Nokia, though, has now ditched work on NCS and CBIS, transferring expertise to IBM-owned Red Hat in recognition of evolving customer demand. "We're seeing a change in that market now where customers increasingly want to build a horizontal solution, so a standard architecture, standard cloud infrastructure, for all applications coming from all suppliers into their network," said Fran Heeran, Nokia's general manager of core networks, cloud and network services, in June. "And that's not a market that Nokia was pursuing."
But Microsoft and other so-called hyperscalers are pursuing this market. For telcos, a long-running concern has related to the use of their public-cloud facilities. Sometimes hundreds of miles away from a telco point of presence, those are not ideal for operators concerned about service quality as well as complying with country laws on data processing and where it happens. Yet Microsoft has recently made its technology stack available for deployment on telco premises as a private cloud. And Cale sounds encouraged by this together with similar AWS moves.
"We have strict requirements regarding user data, and it must stay always in country, but each cloud provider is using different solutions, like Outposts on Amazon, and you can leverage these products to solve this," he said. "It is complex and requires workaround solutions, but it can be solved."
He also thinks the public clouds are in a strong position to play conductor to the orchestra of application developers, ensuring everyone remains in tune and synchronized. "What we see as the biggest advantage of having the public cloud is that we expect the public cloud provider to harmonize with the application developers," he said. "If there are changes in the software version of the app, it must be agreed between the app and cloud provider." In a public cloud, updates and changes would all be fully automated, according to Cale.
Private practice
But such advantages could become a disadvantage in a telco network spanning multiple countries, he thinks. "We are providing cloud for ten countries," he said. "There are some common functions but there are specifics, and you might have to change small details and be flexible enough to do this for each telco separately. This is maybe the biggest advantage of having an internal cloud, because you just do it manually and this is something public cloud will never allow."
If that explains Deutsche Telekom's current aversion to using a public cloud provider, it seems less problematic for the hyperscalers than a telco's desire to have full control. And the German operator's cloud journey so far has not been smooth. When it started off with OpenStack, an open-source platform, about eight years ago, most vendors were not ready for virtual network functions (VNFs), reports Cale. Now that it has evolved to Kubernetes, a container-based platform, many are still churning out VNFs rather than properly cloudified products, he said.
One Kubernetes expert told Light Reading that few telcos have the resources and talent for successful DIY. Retraining staff who joined before the current software era is difficult, and hiring people whose standard employer choice would be a software developer sounds expensive.
Deutsche Telekom, moreover, has little use for industry wide telco initiatives in this area, according to Cale. "I am aware of it, but I would not comment," he said, when asked about interest in Sylva, an operator project aimed partly at standardizing cloud infrastructure. "No, we have internal procedures and are not relying on these frameworks," he said when pressed by the same audience member on use of ONAP, an open-source management platform backed by the Linux Foundation.
Even so, the failure of AWS, Google Cloud and Microsoft Azure to make any visible progress on the networks side is striking. The main advertisement remains Dish Network, which is putting core, radio access network functions and all into the AWS public cloud. But it's not a very appetizing Dish these days. Unless a telco's strategy is to lose customers and run up a $117 million quarterly loss, that is.
Subscribe and receive the latest news from the industry.
Join 62,000+ members. Yes it's completely free.
You May Also Like
---