In Cable First, WOW Distributes & Virtualizes the Access Network

Comment (0)
As the cable industry marches toward virtualization, WOW is announcing a major achievement with the first known commercial deployment of a distributed, software-based cable access network architecture.
Powered by Nokia Corp. (NYSE: NOK)'s Unified Cable Access solution, the deployment allows WideOpenWest Holdings LLC (WOW) to host both the MAC and PHY layer of a CMTS or CCAP at the edge of its cable network. By separating out those cable-specific functions, WOW will, over time, be able to eliminate dedicated cable hardware in headends and hub sites altogether. That in turn will help to convert those facilities into more traditional data centers while also supporting multi-gigabit broadband service delivery over WOW's existing hybrid fiber-coaxial networks.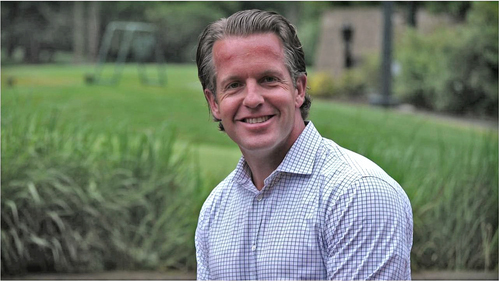 "For us ... it's two birds with one stone," explains WOW COO Cash Hagen. Moving to DOCSIS 3.1 for gigabit services requires upgrades to the access network, so while WOW is already making those upgrades, Hagen contends that it only makes sense to start virtualizing access network functions as well.
Ultimately, says Hagen, WOW wants to take existing headends and consolidate them "into more of a regional data center kind of structure with common architecture across the board as much as we possibly can." And that requires virtualizing network functions to run on standard commercial off-the-shelf hardware.
He adds, "Where we can virtualize, where we can automate, we are. We will."
The Nokia solution behind the WOW deployment includes Nokia's Gainspeed SC-2D Access Node, the Gainspeed Controller and the Gainspeed Video Engine. As announced by Nokia yesterday, the Gainspeed node can now enable two types of distributed access architecture (DAA) deployments -- both Remote PHY, where the PHY layer of a CMTS/CCAP is pushed down to the node while the MAC layer remains in the headend or hub site; and Remote MAC/PHY, where both the MAC and PHY layer are distributed to the node. (See Nokia Debuts First Fully Virtualized Cable Access Architecture.)
In any DAA deployment, cable operators gain an advantage by digitizing the link between a headend or hub site and any associated optical node. This improves signal quality (important for DOCSIS 3.1) and network management capabilities.
However, operators can only move away from dedicated CMTS/CCAP equipment by both separating out the PHY and also converting the MAC layer into a software function. In WOW's case, that MAC software will run alongside the PHY in network nodes, but Nokia says its solution effectively allows the MAC function to run anywhere, giving operators the option to retain centralized control depending on their individual architectural needs.
---
For more cable market coverage and insights, check out our dedicated cable content channel here on Light Reading.
---
Hagen acknowledges that the decision to implement a Remote MAC/PHY solution is an unusual one in the cable industry today. However, when asked if he worries about stranding infrastructure assets out at the edge of the network rather than keeping more functions centralized, Hagen replies that the pros outweigh the cons. He's hoping to use the approach to eventually eliminate some headend and hub site real estate altogether, and he sees the role of cable technicians and plant managers evolving so that the employees in charge of node maintenance and upgrades end up with more skills for managing that equipment going forward.
There's also the video delivery aspect of WOW's network to consider. For those operators deploying a Remote PHY solution, many are also integrating legacy QAM video services into a dedicated CCAP chassis because QAM signals can't be transported over the new digital link to the node. However, with Nokia's solution, operators don't need dedicated CCAP hardware because the Gainspeed Video Engine -- which comes in either a one-rack unit form factor or a 14-blade chassis -- handles the digital conversion. (See Nokia Debuts Virtualized Cable Access Platform.)
Hagen explains that WOW will locate the Gainspeed Video Engine in its two master distribution centers where video content is acquired. Content will be digitized in those locations before traveling to network nodes for final delivery to subscribers.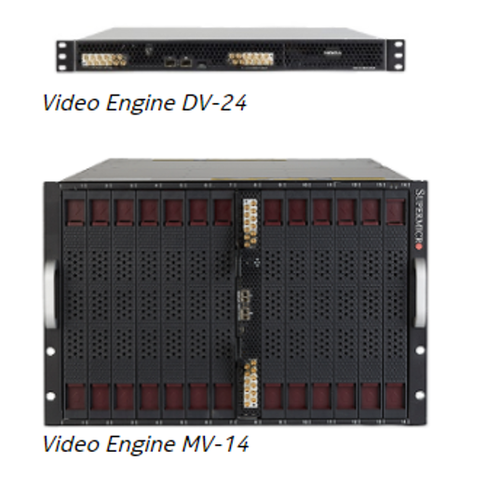 As for how WOW is rolling out the new Remote MAC/PHY architecture, Hagen suggests there are a few different variables under consideration. First he says that WOW will continue driving fiber deeper into its network so that over the course of the next year, every service group across the company's entire footprint will contain 100 subscribers or less. As WOW splits nodes through this process, it will deploy new Nokia nodes wherever possible.
"We're not to the point where I would say that 100% of every time that we touch any node for the purposes of node segmentation or if a node fails [that we'll make the switch], but what we're working towards and what we want to get to is that is the decision point," says Hagen.
Hagen also says that WOW will deploy Nokia nodes in some greenfield territories. Because the company is pursuing an edge-out strategy where it's expanding service territory along the edges of its existing footprint, there are some times when deploying fiber to the home makes sense, but others where sticking with an HFC architecture is more practical. In those cases where it sticks with HFC, WOW will use new Nokia nodes. (See WOW Eyes Edge for Expansion.)
In terms of timing, WOW is beginning installation of the Nokia solution in two locations this year -- Chicago and Cleveland, Ohio -- with a plan to ramp up deployments significantly in 2018. That coincides with the company's strategy to convert its cable headends into more traditional data centers. Hagen says WOW is in the planning stages for that initiative now, but will begin actual headend conversions in prioritized locations in 2018.
If it sounds like WOW is on an advanced timeline compared to many other cable operators, that's because it is.
As Hagen observes, "I think we're further ahead than some people probably would expect given who we are and the size we are."
— Mari Silbey, Senior Editor, Cable/Video, Light Reading
PARTNER PERSPECTIVES
- content from our sponsors
GUEST PERSPECTIVES
- curated contributions