Huawei Picks Core Router Fight With Cisco
Huawei Picks Core Router Fight With Cisco
Chinese vendor boasts greater line card capacity and much improved opex performance compared with the core router on offer from market leader Cisco.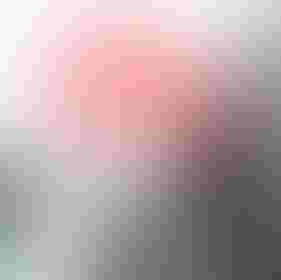 Huawei has fired some very public shots across the bows of router market leader Cisco with its specs for a new 2Tbit/s router line card for its NE5000E platform that, according to the Chinese vendor, leaves its rival's current core routing platforms trailing in its wake.
Huawei Technologies Co. Ltd. , still the subject of "copycat" jibes from others in the industry, has chosen with this marketing push to not only boast about its developments but also to compare some key metrics directly against selective Cisco Systems Inc. (Nasdaq: CSCO) spec sheets.
The line card, which is still at the prototype stage, will enable 32Tbit/s capacity from a single chassis, while power consumption, according to the vendor, runs at 0.8 watts per Gbit/s, which compares favorably with Cisco's 1.7 watts per Gbit/s, according to Jean-Marc Cabrol, senior director of network solution marketing at Huawei.
Cabrol says the new line card, which houses 16nm network processors with 200 million gates and QSFP28 transceivers, has 24 ports per card, compared with 10 ports per card on Cisco's equivalent system, and will deliver four times the capacity of Cisco's NCS 6000 -- 32 Tbit/s compared with the 8 Tbit/s of Cisco's product.
"We can offer the same as Cisco at a fraction of the physical size … our power saving is 50% compared with Cisco," claims the Huawei executive.
As you'd expect, Cisco has a different take on the situatin. "No other vendor can match Cisco's technology leadership and innovation in core routing," notes a Cisco spokesman. "Our CRS and NCS families deliver unmatched capacity, economical scale, IP and optical network convergence and a proven architecture for more than 950 customers and 11,000 systems deployed worldwide," he added in an emailed response to a request for comment.
Huawei is playing a potentially dangerous game, though. This is only a prototype and the new line card won't be available for trials until next year and then become commercially available maybe in a year's time. The vendor also won't comment on pricing.
And while it is talking about its capabilities, any operator interested in the development will want to see some independent verification of Huawei's claims, especially related to the power consumption claims.
In addition, will anyone care that companies such as Huawei are developing next-generation core network IP platforms?
Well, yes -- network operators, which are increasingly investing in their core IP networks according to market research firm Dell'Oro, should care quite a lot. Such developments are important for carriers because of the capacity pressure they're due to come under in the coming years from the growing volumes of video traffic, especially as 4K services and high-definition video IoT modules (such as streaming video security cameras) feed traffic into IP backbones.
SDN and other New IP capacity management capabilities will eventually help operators better control their resources (and today's routers are designed to interact with SDN controllers), but until programmable wide area networks become a reality operators will need to invest in dedicated IP systems.
Huawei's work on reduced power consumption will also be attractive to network operators, which want to find every way possible to reduce their operating costs and also, of course, show the world that they're trying to be more 'green.'
There's evidence, too, that Huawei is capable of persuading network operators to swap out Cisco tech for its gear: Telecom Italia Sparkle , which is one of a number of operators that have deployed Huawei's existing 1Tbit/s routing technology, replaced a Cisco CRS-3 core router deployment in Milan with the Chinese vendor's gear.
But sometimes a great deal can persuade an operator to make such a move, so did Huawei make the Italian operator an offer it couldn't refuse? "I'm not close enough to the deals to know the details," Cabrol told Light Reading.
— Ray Le Maistre,

, Editor-in-Chief, Light Reading
Subscribe and receive the latest news from the industry.
Join 62,000+ members. Yes it's completely free.
You May Also Like
---