Harmonic might unload its video business
Harmonic might unload its video business
Harmonic has sparked a strategic review for its video business, a clear indicator that the company intends to amplify its focus on broadband amid cable network upgrades and the expanded use of FTTP tech.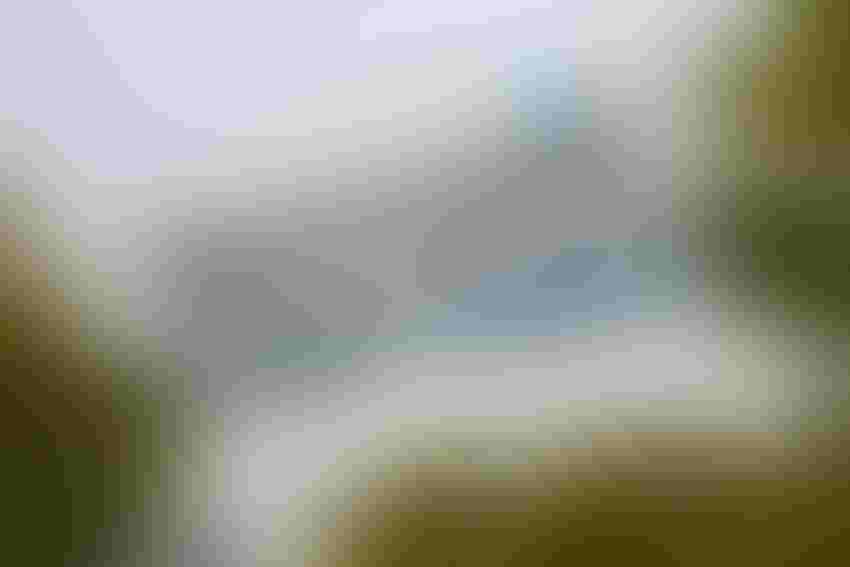 Source: Kristoffer Tripplaar/Alamy Stock Photo)
Harmonic is reviewing some strategic options for its video business and has already heard from some interested buyers, President and CEO Patrick Harshman announced Monday on the company's earnings call.
Harmonic's video business includes a fast-growing software-as-a-service (SaaS) segment that is gaining traction amid the shift to live sports streaming alongside a contracting appliance-based video product set.
Based on Q3 results, video represented about 40% of Harmonic's revenues, with the rest going to a broadband segment that includes access network equipment such as fiber nodes and "cOS," a virtual cable modem termination system (vCMTS) that more than 100 operators are deploying.
"Due to changes in the marketplace and our customer strategies, synergies between our broadband and video businesses are now less compelling," Harshman said. "Additionally, we have received interest from several external parties for our video business. These factors, coupled with capital allocation planning, led us to initiate this strategic review." 
Company CFO Walter Jankovic said no timetable has been established for completing Harmonic's strategic review and stressed that the review may not result in a transaction.
Harmonic's video unit generated Q3 revenues of $51.4 million, down 19.5% year-over-year. Harmonic pulled in $12.5 million in video SaaS-related revenues, up 42% year-over-year.
Harmonic had 978 employees as of June 30, 2023, but did not break down how many are specifically focused on its video business.
UPDATE: Video business could be worth as much as $500 million
Amid the review of its video business, Harmonic has delayed its analyst meeting to early 2024 instead of late 2023.
In a research note, Raymond James analyst Simon Leopold said valuing Harmonic's video business is difficult to determine because the composition of that business is transitioning from legacy appliance-based tech to the SaaS model, and because "comparable companies are private." But he reckons that Harmonic's video business could be worth in the range of $350 million to $500 million.
Leopold maintained his "strong buy" on Harmonic shares, and raised his price target to $15. "The cable TV industry is still early in its evolution, and the outlook for 2024 and beyond remains encouraging," he wrote.
Thierry Fautier, a former, long-time Harmonic video exec, used LinkedIn to weigh in on Harmonic's decision. He noted that consolidation on the demand side of the market is well underway as broadcasters move – too slowly in his estimation – to cloud- and IP-based video platforms, with streamers going with a do-it-your-self approach. He also notes that growth in the market is centered on FAST (free ad-supported streaming television) and content distribution networks (CDNs), markets that "Harmonic has not been able to crack in the past." That, he argues, limits the total addressable market for Harmonic's video business, "leading to a vendor consolidation."
He also speculated whether some of the larger players in the sector, such as Imagine Communications, Grass Valley, MediaKind and Synamedia, might be game to buy and look to "kill weaker competition." He also suggests that smaller players such as Ateme and Broadpeak would need to raise money to be in the game for Harmonic's video business, but feels that such moves "would cripple their financial situation."
Focus on broadband
The review of its video business is a clear indicator that Harmonic intends to put a laser-like focus on broadband as cable operators pursue upgrades to a distributed access architecture (DAA), vCMTS technologies and a potential leap to DOCSIS 4.0. Harmonic is also seeing traction from fiber-to-the-premises (FTTP) as cable operators pursue fiber network buildouts in greenfields and look to offer fiber-based services on a more targeted basis from new DAA nodes.
Harmonic said its cOS platform (formerly known as CableOS) ended Q3 serving 23.5 million cable modems, up 2.5 million from the prior quarter. Harmonic added six cOS customers, raising its total to 104. Jankovic noted that Harmonic reached the initial ramp stage with a new, unnamed tier 1 customer that should start to show up in the company's Q4 numbers.
Harmonic's broadband business pulled in Q3 revenues of $75.8 million, down 17.5%. Consolidated revenues of $127.2 million were down 18.3%.
Harshman reiterated that the expected decline in Q3 revenues was due to the "bleeding down" of inventory established during the early phases of the pandemic and that better-than-anticipated progress of DOCSIS 4.0 technology has led to a slowdown in some DOCSIS 3.1 deployment plans. Cable tech rival CommScope is also navigating inventory issues and delays on some network upgrade projects.
Looking ahead, Harmonic expects a rebound in its broadband segment (and possibly setting a record in the category), forecasting revenues in the range of $105 million to $120 million. That compares to Q4 revenue guidance of $45 million to $55 million in the video category. Harmonic expects consolidated Q4 revenues in the range of $150 million to $175 million.
Harmonic shares were down 7.5% in after-hours trading Monday.
Comcast is still Harmonic's top customer… by a lot
Comcast, Harmonic's marquee cOS customer, represented 41% of Harmonic's total revenues in Q3. Charter Communications has selected Harmonic for vCMTS upgrades. However, the timing of that rollout came into question last week when Charter execs noted that the operator may push out the completion of its hybrid fiber/coax (HFC) upgrades by a few months as it prioritizes expanded fiber buildouts in rural areas.
Harshman declined to elaborate on how any change in Charter's HFC upgrade timing would impact Harmonic. "Our position from the beginning has been to take a wait-and-see attitude," he said. "We are neither surprised nor unprepared for short-term changes in schedule." 
Meanwhile, Harmonic is seeing some progress in the FTTP category. For Harmonic, that includes cOS, which can support both DOCSIS and FTTP networks, its DAA nodes and remote PHY devices, as well as new fiber-focused products such as the "Pier" optical line terminal shelf, which can support XGS-PON and combo-PON deployments.
Harshman said Harmonic secured 14 new fiber wins in Q3, including 10 from its existing base and four with new "fiber-focused or fiber-only providers."
Subscribe and receive the latest news from the industry.
Join 62,000+ members. Yes it's completely free.
You May Also Like
---