Orange Business to return to profitability growth by 2025, says CEO
Orange Business to return to profitability growth by 2025, says CEO
Orange Business plots future as a network and digital services integrator as it transitions to a platform business.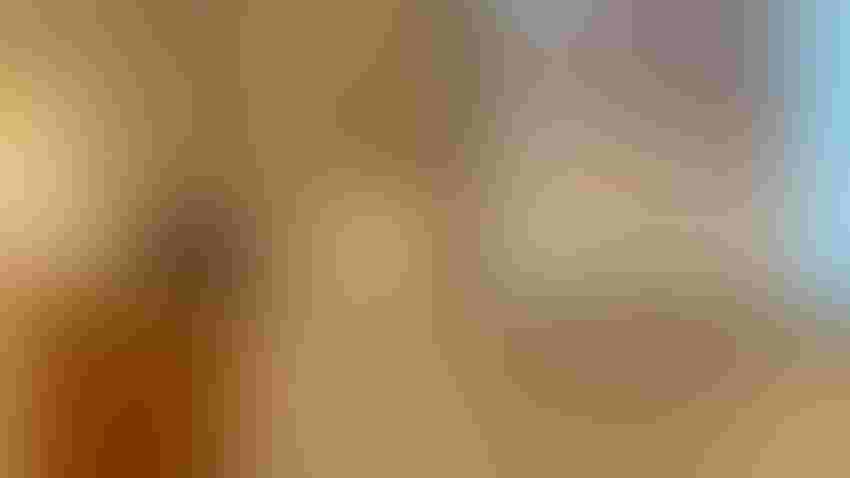 Orange Business CEO Aliette Mousnier-Lompré said Orange is well placed to address customers' challenges.
(Source: Tereza Krásová/Light Reading)
Orange Business, the enterprise-facing unit of Orange, has not been one of the French telco's strongest performers in a while. But with its legacy business dwindling, Orange has put in place an ambitious transformation plan to establish it as an integrator of networks and digital solutions. 
The key to success, according to the company, is offering end-to-end services spanning connectivity, as well as "digital" areas like cloud, cybersecurity and AI. Speaking at an analyst and press event yesterday, Orange Business CEO Aliette Mousnier-Lompré said the company can design, build, orchestrate and manage solutions that address customers' challenges, and is uniquely well placed to do so given its experience of building complex infrastructure.
The company is staking its future on a platform available to customers on-demand, via an online portal or APIs. Orange believes customers no longer wish to communicate by email and voice calls – as the company seems to have learned the hard way.
In the first half of 2023, Orange Business saw earnings before interest, taxes, depreciation and amortization after leases (EBITDAaL) fall by 16.7%. As Mousnier-Lompré said, the company's challenges are due partly to falling legacy business income, such as fixed-line service revenues. 
At the same time, Orange Business has continued to take on more staff even as the rest of the group saw its workforce shrink from 150,711 in 2018 to 136,599. Over the same period, Orange Business went from 22,963 employees to 30,481, which may not be helping its financial situation.
Mousnier-Lompré did say the company needs to adjust its cost structure to a "new reality," highlighting the voluntary departure scheme already in place. At the same time, the company is trying to train staff to meet changing needs. 
Still, Orange previously reckoned the transformation of its enterprise unit would be a two-year job, with Mousnier-Lompré saying earlier this year that the goal for 2023 was to "first to stop the bleeding and also to implement structural changes that will fuel our future recovery."
Yesterday, she admitted the transition is a challenging one given the scope of the task. "We need to be very fast and to transform simultaneously our organization, our culture, our operating model and our cost structure," she said.
She insists the transition is going according to plan and that Orange Business will return to "profitability growth" in 2025.
Change will see Orange's portfolio cut in half, with a focus on what she called replicable formulas that generate value. Cybersecurity is one area where it has been successful, with revenues in that area growing to €1 billion and generating around 15% of the total.  
Charging ahead with AI and cloud
Mousnier-Lompré gave several examples of the services Orange hopes to offer. For one, it is optimizing communications with customers and employees worldwide for a food company. This means Orange has built and now operates a solution integrating fixed connectivity, voice networks, Microsoft Teams software components, cloud services, regulatory advice and cybersecurity. 
Another customer is a European battery firm that wants to improve safety and productivity in gigafactories. Orange Business has integrated Wi-Fi and 5G with cloud, edge and cybersecurity and Mousnier-Lompré hopes to add AI and data services in future.
Unsurprisingly, generative AI is also part of the plan. Mousnier-Lompré revealed that Orange Business is an early adopter of Microsoft's Copilot, a generative AI model that is part of the Microsoft 365 suite. 
Transparency is key to retaining customer trust when issues arise, she said, arguing that AI will take the blame for problems even if responsibility lies with access to data, security configuration or something else. AI's full impact will start being felt in 2025, she thinks, with experimentation continuing throughout 2023 and 2024.
Another important area for Orange Business is the cloud. Rather than relying solely on the public cloud, many customers increasingly want to use the private cloud for more secure solutions, according to Mousnier-Lompré.
Regulation in this area remains a concern, she said. In France, for example, the public sector as well as companies in certain sensitive parts of the private sector face stringent rules that are impeding the introduction of cloud technology. 
To create a solution that conforms to all the legal requirements, Orange partnered with Capgemini and Microsoft last year on a platform called Bleu, which is expected to start offering services in 2024.
At the same time, while managing large amounts of data requires cloud computing, about 50% of all data will originate and be stored and processed outside of the cloud, said Mousnier-Lompré. 
Subscribe and receive the latest news from the industry.
Join 62,000+ members. Yes it's completely free.
You May Also Like
---