ZTE reaffirms its commitment to ITU's Partner2Connect Digital Coalition
ZTE reaffirms its commitment to ITU's Partner2Connect Digital Coalition
ZTE has reaffirmed its commitment to ITU's Partner2Connect Digital Coalition on the World Telecommunication and Information Society Day. ZTE has long been at the forefront of promoting digital transformation and meaningful connectivity in the least developed countries.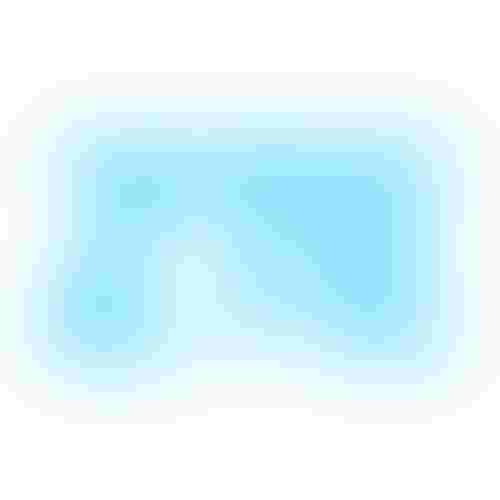 Figure 1: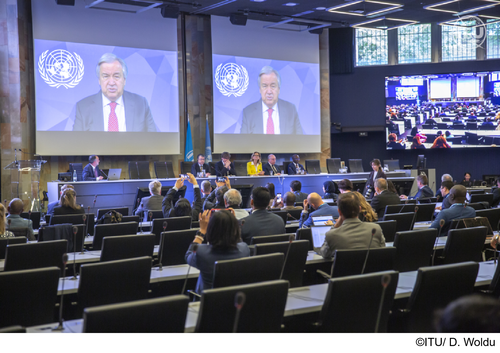 Geneva, Switzerland - ZTE Corporation (0763.HK / 000063.SZ), a global leading provider of information and communication technology solutions, was recently invited by the International Telecommunication Union (ITU) to participate in the celebration event of the 55th World Telecommunication and Information Society Day (WTISD), an annual observance celebrated on May 17 to raise awareness about the importance of ICT in promoting social and economic development worldwide.
With a specific focus on "Empowering the least developed countries through information and communication technologies" this year, ITU calls on the public and private sectors to make pledges for universal connectivity and digital transformation in the Least Developed Countries (LDCs) through its Partner2Connect (P2C) Digital Coalition, presenting an opportunity to catalyze new partnerships and mobilize resources to bridge the digital divide and connect those still without access to online resources.
Figure 2: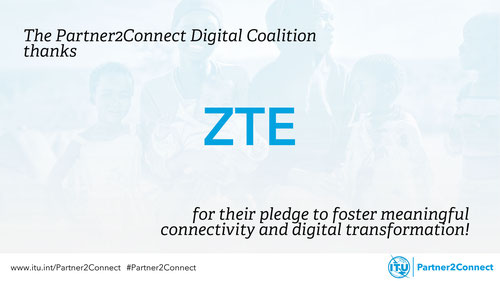 As the Driver of Digital Economy, ZTE has been actively responding to ITU's call for support in global digital transformation efforts. During the ITU World Telecommunication Development Conference in 2022, ZTE has made a pledge to the P2C Digital Coalition. At this year's event, Wang Xinhui, Vice President of ZTE, provided an update on the Company's progress, reaffirming its commitment to the P2C effort during his keynote speech, emphasizing ZTE's dedication to joining efforts with ITU and its partners to achieve the vision of P2C.
Figure 3: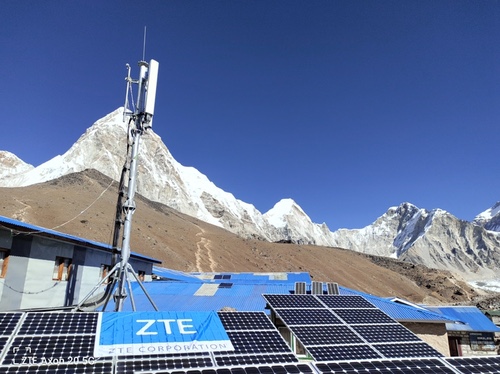 Beyond its dedication to ITU's Partner2Connect Digital Coalition, ZTE has long been at the forefront of promoting digital transformation and meaningful connectivity in the least developed countries through the provision of high-quality ICT equipment and solutions. In Zambia, ZTE in partnership with MTN has built the first over 100G backbone optical network in the southern part of the country, which not only provides large bandwidth between Lusaka, the capital of Zambia, and border cities in South Africa, reduces international export exchange traffic, but also effectively decreases mobile data costs and enhances user network experience. Similarly, in Bangladesh, ZTE signed a cooperation agreement with Banglalink, a Bangladeshi operator, to build a new wireless network on the 2.3 GHz frequency band achieving continuous improvement in network speed and coverage throughout the country.
ZTE also values the potential of local talents in harnessing the power of technology and believes that investment in them can drive sustainable growth for generations in LDCs. The Company offers digitalization training programs, enabling local employees to access regular training courses, acquire digital skills, and exchange ideas with technical experts and consultants. In South Sudan, ZTE has provided 5G communication technology training and internship opportunities to hundreds of students from the University of Juba majoring in electrical engineering and telecommunications engineering.
As the digital divide continues to widen, ZTE will remain resolute in its commitment to partnering with prominent organizations such as the ITU and actively engaging in initiatives like the P2C Digital Coalition. By doing so, the Company aims to make significant contributions to build an inclusive world where meaningful and sustainable connectivity is accessible to all.
This content is sponsored by ZTE.
Subscribe and receive the latest news from the industry.
Join 62,000+ members. Yes it's completely free.
You May Also Like
---