Omdia: Telcos delve into AI, B2B as revenues remain flat
Omdia: Telcos delve into AI, B2B as revenues remain flat
Speaking about the state of the telecom industry, Omdia's Dario Talmesio highlighted the issue of flat revenues and telcos' ongoing transformation efforts during Network X.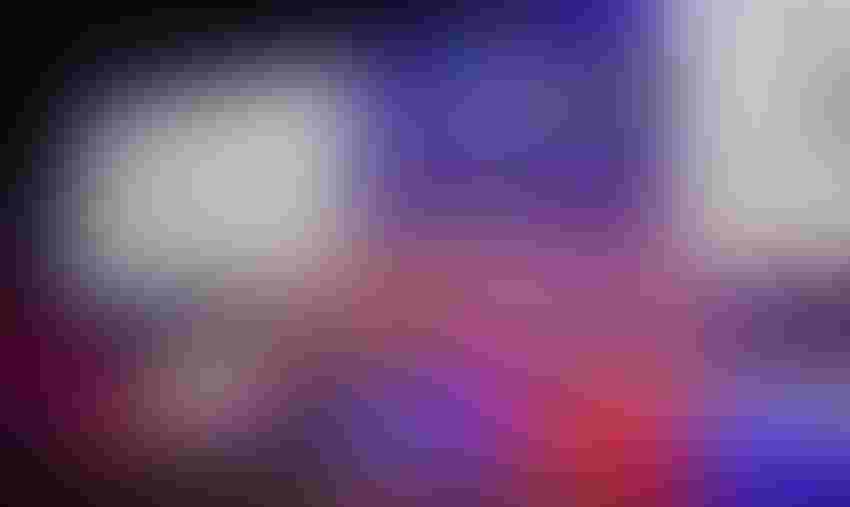 (Source: Tereza Krásová/Light Reading)
PARIS – Network X 2023 – In his keynote address at the Network X conference today, Dario Talmesio, research director at Omdia (a Light Reading sister company), spoke about the ever-changing landscape of the telecom industry. 
Despite growing demand for connectivity, he highlighted the challenge of flat revenues, pointing to a need for greater efficiencies in capex, as well as the industry's efforts to tap into ICT revenues.
By next year, Talmesio said, cellular and fixed networks will jointly carry 5.8 million petabytes of data, based on Omdia research. At the same time, unit prices have been falling, with costs per bit continuing to decline.
He went on to speak about the qualitative shifts taking place at the moment, pointing to latency as one example.
"Of course we know that extended or virtual reality is around the corner. We finally see some products that are consumer-grade or enterprise-grade which are very close to becoming mass-market," he said, pointing to recent product announcements.
XR is one example of a technology that will require reduced latency. Talmesio shared a slide showing that, together with other advanced applications, it will need a latency of under 3Ms.
AI ready for service
As XR approaches mass market deployment, other use cases like processing of IoT data, location tracking and high-speed computing are already driving the qualitative changes afoot, he said.
But there are also tough challenges ahead. "The revenue opportunity for the telecom industry is, at least from the point of view of investors, not satisfactory," Talmesio said.
Questions are likely being asked, he noted, about why operators need more capex and more investment when service revenues for pure connectivity have been relatively flat for a number of years.
Consequently, there is a strong industry drive toward doing things differently, Talmesio said. One of the questions asked is whether telcos can get their opex to work harder and be more productive. 
He pointed to Omdia data showing that 89% of operator revenues are spent on opex, with a fairly even split between network and non-network costs.
Pointing to one of the biggest trends of the past year, Talmesio highlighted the role AI can play. With recent advances, such as generative AI, the technology can have an important role in running networks – but also business in general – more efficiently.
In areas like customer service and IT, AI is ready for occupational exposure, he said, while acknowledging the ongoing debate about productivity versus job losses.
But the growing role of AI is not the only change afoot. Talmesio pointed out that telcos are also increasingly trying to tap into revenues in the ICT industry, which are fast-growing.
As a result, telcos are transforming to become tech cos, or more B2B-oriented companies. Talmesio said this is an ambitious plan that will require a lot of work, noting that while the connectivity platform is at the center of this challenge, building blocks like cloud and security will be necessary.
Subscribe and receive the latest news from the industry.
Join 62,000+ members. Yes it's completely free.
You May Also Like
---