The man leading CenturyLink's virtualization effort has now left the company. James Feger, a 14-year CenturyLink veteran who rose rapidly through the ranks of technology leadership there, just joined security specialist F5 Networks as general manager of its service provider business.
Feger most recently served as vice president of network virtualization for CenturyLink Inc. (NYSE: CTL) after earlier driving the network strategy behind the telecom operator's initial software-defined networking and network functions virtualization efforts. Those early efforts created the Programmable Services Backbone, on which CenturyLink has continued to build. Feger served briefly as interim CTO prior to the hiring of Aamir Hussain. (See NFV-SDN Spurs CenturyLink Integration)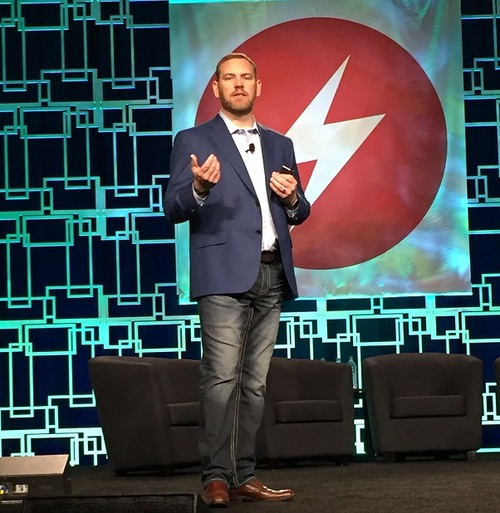 Another CenturyLink veteran, Anil Simlot, vice president of Virtual Services Development & Support, will take on responsibility for the organization Feger was leading. Simlot came up through the data networking organization, starting with Qwest Communications, which CenturyLink acquired. He served as director of data networking and development until last December, when he was elevated to vice president.
Feger isn't yet talking publicly about his reasons for leaving only a year after he returned to head the virtualization strategy, following two years spent in operations and infrastructure leadership. In a prepared statement, he pointed to the opportunities he saw with F5 Networks Inc. (Nasdaq: FFIV).
"Whether rolling out 5G, connecting IoT, or delivering infrastructure services, F5's solutions are uniquely suited to meet the requirements of today's service providers," Feger said. "I joined F5 because I see a tremendous opportunity to further accelerate the service provider business through even greater strategic clarity and focus, and I'm thrilled to be here."
---
Deep dive into real-world issues and virtualization deployment challenges with industry leaders. Join Light Reading at the NFV & Carrier SDN event in Denver, September 24-26. Register now for this exclusive opportunity to learn from and network with industry experts – communications service providers get in free!
---
Feger has been the public face of CenturyLink's evolving strategy, delivering a keynote at this year's BCE 2018 that laid out its future direction. But, due in part to the acquisition of Level 3 Communications, CenturyLink and Hussain have a fairly deep bench of technical talent. (See CenturyLink's Feger: Edging Out Isn't Easy, BCE 2018 Keynote: CenturyLink's James Feger and CenturyLink's Feger: Automation Sets You Free.)
F5 offers a wide range of security options, many of them focused on protecting applications, with a full suite of deployment strategies from hardware to virtual, cloud-based and as-a-service options.
— Carol Wilson, Editor-at-Large, Light Reading