CenturyLink Switches CTOs

Comment (1)
Editor's Note: This story was updated on 11/7 to add CenturyLink's comment.
Level 3's influence continues to be felt in the executive offices of CenturyLink. The two companies combined just a little more than a year ago, and former Level 3 leaders are occupying more of the C-suite this week. (See CenturyLink Agrees to Acquire Level 3.)
Light Reading reported on November 6 that CenturyLink told its employees that Andrew Dugan will be the company's next CTO. Dugan, the former CTO at Level 3, takes over for Aamir Hussain. Hussain joined the carrier as its CTO in 2014; our sources said on November 6 Hussain was leaving the company.
"CenturyLink is implementing organizational changes in its Product Development and Technology function to better align with the company's recently completed technology roadmap and innovation strategy," wrote Stephanie Meisse, Communications Director at CenturyLink, in an email to Light Reading November 7. "As a result of these organizational changes, EVP and CTO Aamir Hussain has left the company. Andrew Dugan, VP of Technology Planning and Network Architecture, has been named our CTO."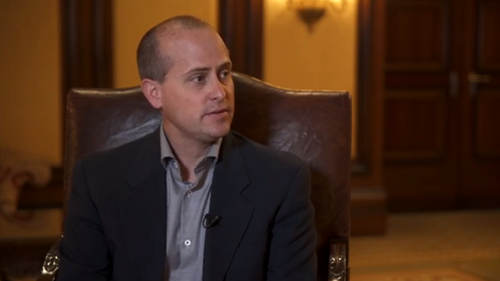 At the top, CenturyLink CEO Jeff Storey was previously the CEO of Level 3. Storey was president and CEO of WilTel Communications before he rose to take on the top job at Level 3, following Level 3's acquisition of WilTel in 2005. In each step along the way, he's stayed loyal to executives he's worked with before and these most recent changes shouldn't set off any alarm bells, a source close to the company told Light Reading. (See Level3 Acquires WilTel, Level 3 Names New CEO and Level 3 Names Dugan CTO & Tinic CIO.)
It was announced on November 6 that Neel Dev has officially taken on the CFO role. Dev is a 13-year Level 3 veteran and had been serving as interim CFO since Sunit Patel, CenturyLink's previous CFO, left the company in September. (See CenturyLink Names Neel Dev CFO.)
— Phil Harvey, US News Editor, Light Reading