New company seeks to help tribes with broadband mapping, BEAD prep
As the US gets set to spend billions on broadband infrastructure, tribes are among the regions that need it most. But many tribes also lack the resources and support required to successfully participate in the $42.5 billion Broadband Equity, Access, and Deployment (BEAD) program.
Enter Tribal Ready: a new company that aims to serve as a virtual broadband office for tribes, providing resources for and assistance with broadband planning, mapping, grant writing and more.
Tribal Ready, a Native-owned, controlled and governed public benefit company, was launched in January 2023 by a team of individuals who have each worked on tribal broadband matters in some capacity. The company also has support from Ready, which offers cloud-based software and tools to broadband stakeholders vying for grants. According to Tribal Ready president and CEO Joe Valandra, Ready is the second-largest shareholder in the company.
Ready is "providing much of the startup capital and helping us sort of get off to the running start that we need, but we're separate companies," said Valandra, who is a member of the Rosebud Sioux Tribe in South Dakota. Native individuals also hold four of Tribal Ready's seven board seats, he added.
"Our goal is for tribes to control their destiny, their digital destiny," said Valandra, "and for us to be their partner along that path."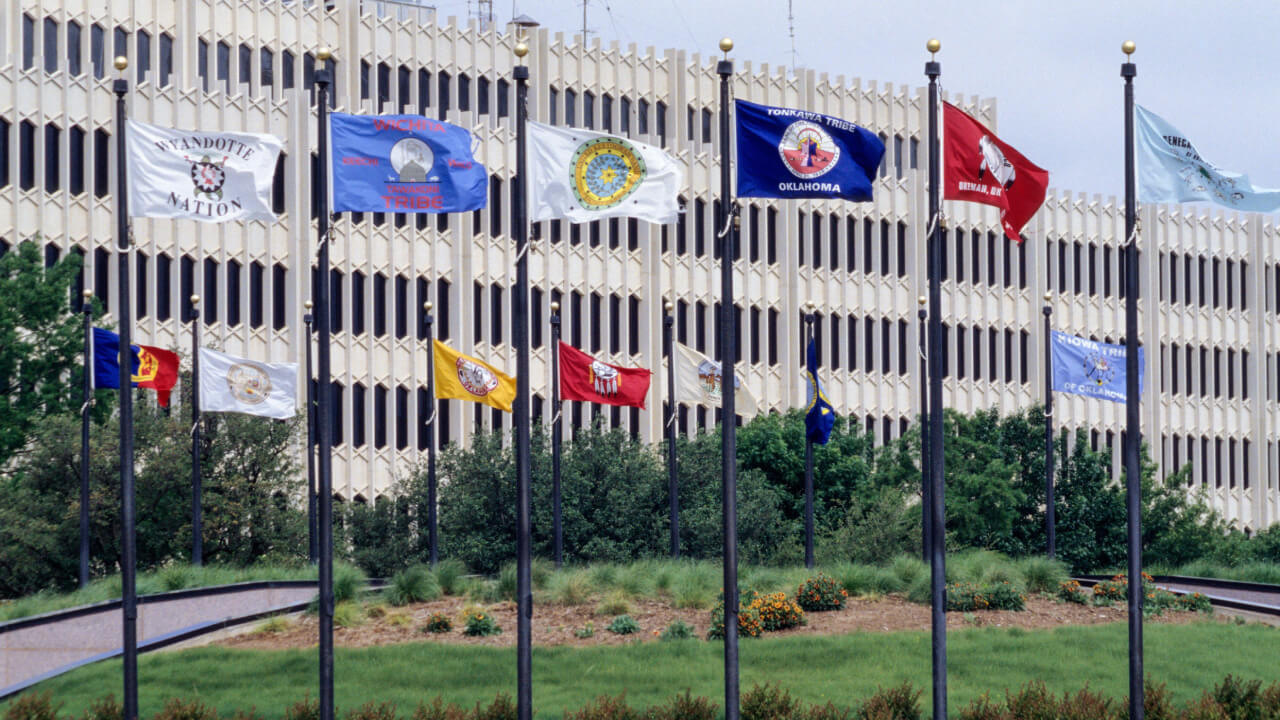 Among the pertinent services that Tribal Ready offers is broadband mapping. According to Valandra, Tribal Ready is working directly with tribes to gather verified data in order to produce maps with more accurate information about broadband access for tribes than the FCC's map.
"The problem for Indian Country concerning broadband funding is that the allocations from NTIA for the BEAD program are apparently going to be really driven by the FCC fabric or map. And in the first iterations of the fabric, tribes were – I can't say left out, but the picture of Indian Country was misrepresented," said Valandra.
According to Valandra, too many unserved tribal locations were marked served or underserved on the FCC map, which leaves them at a disadvantage for BEAD funding.
Tribal Ready is not the only organization working with local governments on better broadband mapping. Multiple states and localities have invested in broadband mapping technology and consultants, using BEAD planning funds, in order to better advocate for their unserved communities. But Tribal Ready's work focuses specifically on tribes, and on adhering to policies and procedures that respect tribal data sovereignty.
Valandra declined to share specifics on what Tribal Ready's broadband map has uncovered versus the FCC's but said "what we're finding is confirming what we thought, that the tribes have been left out and that they are unserved."
More map mandates?
Still, with the Infrastructure Investment and Jobs Act (IIJA), which funds BEAD, requiring the NTIA to allocate funds per state and territory according to the FCC's map, and with the FCC's challenge process closed for the version of the map that will be used for BEAD, it remains unclear where and when local broadband mapping will be used going forward.
Speaking last week at the ACA Connects Summit in Washington, D.C., Doug Kinkoph, assistant administrator at NTIA, said that further guidance was coming on that matter.
But during another panel with FCC Commissioner Nathan Simington, executives for ACA Connects, which represents small and independent cable operators, raised states' efforts to use their own mapping for BEAD as a concern.
"One of the things that I am concerned about is there's some movement afoot where people are suggesting, alright, we're gonna get these maps. But then once we distribute the money to the states, maybe we'll just kind of forget about those maps and let the states go off and do whatever they want," said Grant Spellmeyer, CEO of ACA Connects. "I don't think that's consistent with either the Broadband DATA Act, or the IIJA that distributed this money ... We've been making noise about that."
Responding to that, Patricia Jo Boyers, chair of ACA Connects and CEO of Boycom, suggested imposing a new mandate: "Whenever that check goes to the state, can there not be a mandate, in order to get this federal money, you've got to adhere to the federal map?"
"I would welcome that approach," said Simington.
Such a mandate would likely be unwelcome by the folks at Tribal Ready, who are hoping their mapping data can be used both to influence NTIA's BEAD allocations ("they can at least be aware of this and hopefully take it into account," Valandra said), and to encourage state governments to subgrant more BEAD funding to tribes.
"Once the NTIA makes their allocations ... we can work directly with states where tribes are located with a data-driven approach that says, 'look, here's what our data says you need to adjust your allocation methods ... because we have this data that is not properly reflected in the fabric, and probably not in any mapping that you've done so far,'" said Valandra. That way, "the sub-grants within a given state can more accurately reflect the unserved areas in Indian country," he added.
Road ahead
While he declined to share specific tribes due to the nature of their agreements, Valandra said Tribal Ready thus far has partnerships in the works with tribes in "Oklahoma, in the Great Plains, the Upper Midwest of the Rocky Mountain areas, and we're just beginning to work with the villages in Alaska."
In addition to mapping, Tribal Ready has enlisted the partnership of Learning Design Apply (LDA) to develop templates for broadband strategic plans to save tribes time in the BEAD grant submission process. Once awards are made, said Valandra, Tribal Ready can also assist tribes with their construction plans and network operations.
For now, the most important goal is ensuring tribes get their fair share of BEAD funds after the NTIA issues state allocations on its anticipated date of June 30.
"There's $42 billion there. There should be $142 billion there, frankly. But there's $42 billion there. And tribes should have full access, just access, to those funds," said Valandra.
"So this mapping thing is a big hurdle, but it can be leaped with the kind of work that I described with us, and whoever else wants to do it," he said.
Related posts:
— Nicole Ferraro, editor, Light Reading, and host of "​​The Divide" on the Light Reading Podcast.
EDUCATIONAL RESOURCES


UPCOMING LIVE EVENTS
June 6-8, 2023, Digital Symposium
June 21, 2023, Digital Symposium
December 6-7, 2023, New York City
All Upcoming Live Events
PARTNER PERSPECTIVES
- content from our sponsors