New tool arms states with data they need for BEAD
With the NTIA planning to release allocations from the $42.5 billion Broadband Equity, Access, and Deployment (BEAD) program on June 30, states and territories will soon have the key piece of information they need to create and submit their five-year plans for how they'll spend those funds to close their digital divides.
With that in mind, there are a variety of activities underway to get ready for that date, and prepare to carry those plans out, with state broadband offices using initial BEAD grants to hire consulting firms for help with mapping, surveys, data collection and more.
Among the solutions out there is McKinsey's Broadband Lab, a new cloud-based tool that combines data, geospatial visualizations and advanced analytics to help states and territories maximize their BEAD resources.
In a conversation with Light Reading, representatives from McKinsey said Broadband Lab was created in coordination with federal, state and private sector experts, and designed to be "purpose built" for the BEAD notice of funding opportunity (NOFO) to give states easy access to necessary data and analytics to meet various requirements.
With BEAD, there's a lot of data to track: In addition to needing to know where their unserved and underserved locations are, states must also set a very-high-cost-threshold per location to determine where it's too expensive to deploy fiber-to-the-premises (FTTP). There are additional requirements around climate-risk assessments, affordability, etc.
According to Lissy John, associate partner with McKinsey, Broadband Lab is designed to help "triangulate data across numerous sources," including federal, state and local broadband mapping data, location-level costing information, affordability metrics, climate data and other information relevant to the rules attached to BEAD grant funding, and to potential deployment scenarios. As the data changes, Broadband Lab ingests it in "real time," she said.
Thus, in addition to having access to real-time data, broadband decision makers can then apply geospatial visualizations that allow them to get a feel from the ground of an unserved region's makeup and needs. They can also apply advanced analytics to determine the cost and reach of different deployment scenarios based on their funding allocations and unserved/underserved locations, and when adding various "sensitivity analysis" (e.g., adjusting for inflation, cost implications of aerial versus buried fiber, different ISP match rates and beyond).
All of this gives state broadband leaders and other decision makers the ability to instantly model myriad scenarios according to different data points.
"In our previous experience, when we have developed deployment plans, it's taken three to four weeks simply to take in the data, clean it, ingest it, comprehend it, iterate. So we have now taken three to four weeks of work and boiled it down into the push of a button," said John.
Representatives from McKinsey said the firm is actively serving states with Broadband Lab but declined to share details on which states it's working with and pursuing.
Currently, Broadband Lab is using its own estimate for each state's BEAD allocation, based on the FCC's broadband map, but those figures will be updated when NTIA releases BEAD funding numbers in June. (Other organizations, like industry group ACA Connects, have released their own estimations as well.)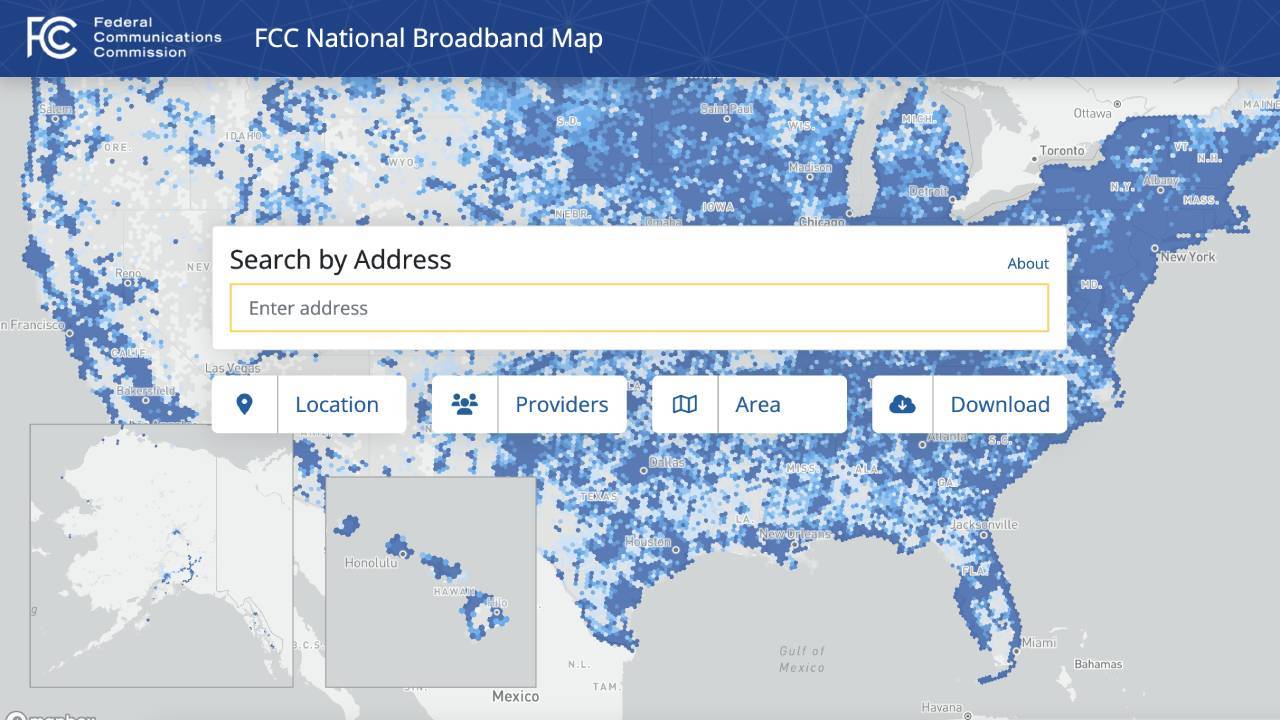 Similarly, McKinsey is using its own modeling for each state's high-cost threshold, which will be updated as states set their own numbers.
In addition to updating the tool with new data, McKinsey reps said they are continuing to build out the application, and will keep adding features to meet states where they are in the BEAD process.
The need for good BEAD data
Larry Strickling, former NTIA chief administrator under President Barack Obama, now a senior advisor to McKinsey, told Light Reading that having access to data and advanced analytics is going to be important to states due to the goals of the BEAD program, and the immense opportunity attached to it.
While prior federal broadband programs lacked funding to support an overall goal to close the digital divide, "that's changed now with BEAD, with the infrastructure law," which has a specific goal to connect every unserved and underserved location, and to do so with a plan for digital equity, said Strickling.
"It puts a burden on the states that they've never really had before, which is they've got to be very parsimonious with every dollar that they've got," he said. "You've got a set amount of money. You've got a set number of locations that have to be connected and the question is, how do we efficiently allocate that money to get all of those locations connected? We've never had to do that before, which is why the data becomes so important."
Related posts:
— Nicole Ferraro, editor, Light Reading, and host of "​​The Divide" podcast.
EDUCATIONAL RESOURCES


PARTNER PERSPECTIVES
- content from our sponsors