Rumors that AT&T Inc. (NYSE: T) is abandoning the fiber-to-the-node (FTTN) part of its Project Lightspeed broadband access network makeover are being shot down by the carrier and industry analysts this week.

Following a fiber-to-the-home conference and the Broadband World Forum, analysts, equipment makers, and competitors once again trotted out speculation that AT&T's FTTN efforts aren't going well and that the carrier is close to reaching a decision to retool its broadband strategy, perhaps even embracing a fiber-to-the-premises (FTTP) plan similar to Verizon Communications Inc. (NYSE: VZ)'s.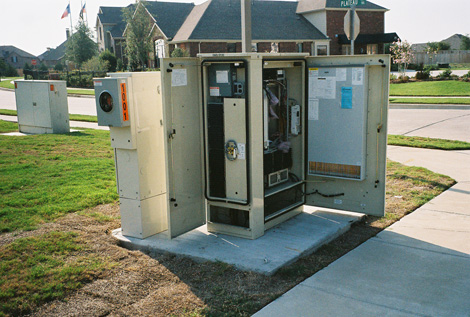 AT&T says the speculation is way off base. Using FTTN, plus some FTTP rollouts where it makes sense, "allows us to reach more customers in a shorter amount of time," says Wes Warnock, an AT&T spokesman. "And we think it's the wisest use of our capex, and that's how we intend to reach 19 million customers by the end of 2008."

Unlike Verizon Communications Inc. (NYSE: VZ), which is taking its fiber connections all the way to consumer homes, AT&T is taking fiber to the node (or, roughly speaking, the neighborhood) in most cases and delivering services via VDSL on the copper lines that already reach consumer homes. This method is said to be less expensive than Verizon's approach, but the company has been under constant fire for the plan since it was announced.

It should be noted that AT&T is doing some FTTP buildouts, but only in selected areas and mostly in new residential neighborhoods. Of the 19 million customers the company is aiming to pass with fiber, only about 1 million will be reached via FTTP.

So where does the naysaying get its legs? One place is the constant criticism that AT&T's FTTN approach won't be able to support a true high-definition TV service. The company started its U-verse TV service as a standard-definition-only service, and that first fueled criticism that the company was having technical troubles.

But a few weeks ago, AT&T did start an HDTV test in some of its employees' homes in Houston. Its IPTV service, U-verse TV, isn't available commercially in Houston yet, but the carrier has made it clear that Houston will be its next market after San Antonio -- the city that's home to AT&T's headquarters.

FTTP equipment makers may also be doing their fair share of rumor-mongering, say industry analysts. "I chalk up the speculation to some vendors' wishful thinking," says Millennium Marketing analyst Kermit Ross. Ross adds that he thinks AT&T is on track to add more FTTN sites next year than it did this year. "They're nowhere near giving up on FTTN," he says.

"The problem is that no one is sure what VDSL can really deliver," says Graham Finnie, senior analyst at Heavy Reading. That, he says, is why it's too soon to say whether FTTN will pan out, even as carriers make plans to roll out multiple HDTV streams per household, and consumer bandwidth demand grows.

In his June report on FTTP, Finnie writes that VDSL2, in theory, "can indeed offer 100 Mbit/s of capacity in both upstream and downstream directions simultaneously." But, when factoring in loop lengths, crosstalk, noise, and other "real world" conditions, the throughput for FTTN networks varies. "Alcatel estimated that in 'real' network conditions, VDSL2 could be expected to deliver 32 Mbit/s in each direction on 500-meter loops," Finnie writes.

AT&T's Warnock says the carrier's FTTN/VDSL customers are happy with U-verse, and its HDTV trials are going well. He says AT&T is still on track to offer U-verse in 15 to 20 markets by the end of this year across the carrier's 13-state territory -– and all of those markets will launch with HD service from the get-go.

Some of those markets are in North Texas -- Light Reading has been reporting for months that AT&T is upgrading its telco and video plant all over the region, as it prepares to offer FTTN in established neighborhoods and FTTP connections in newer housing developments. (See AT&T Readies Lightspeed in North Texas.)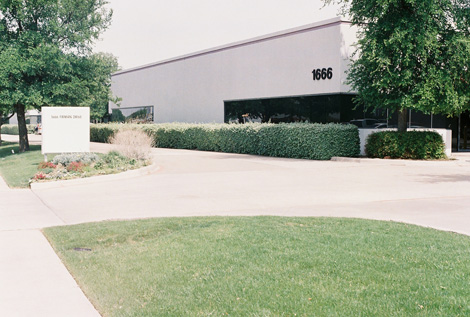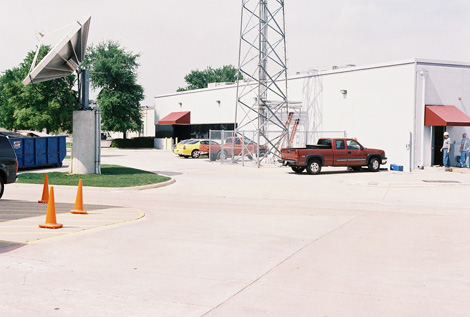 In one area closely watched -- Frisco's Pearson Farms subdivision -– Comcast Corp. (Nasdaq: CMCSA, CMCSK) and AT&T are set to battle it out as new homes are built. (See Hunting Project Lightspeed and Lightspeed Unauthorized.) Video will reach neighborhoods there after it has traversed one of AT&T's two national content aggregation centers (master headends); one of its 40 IP video hubs (regional headends); and one of its 140 video serving offices (local distribution points).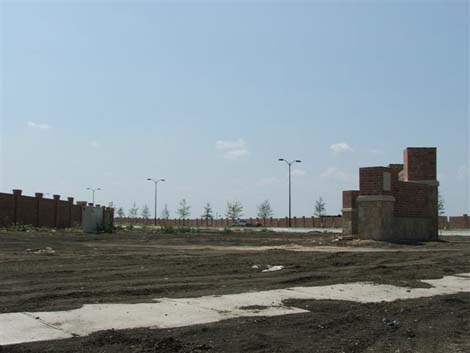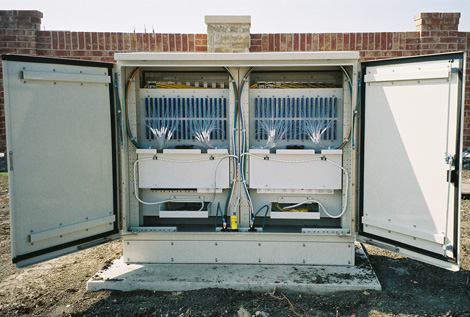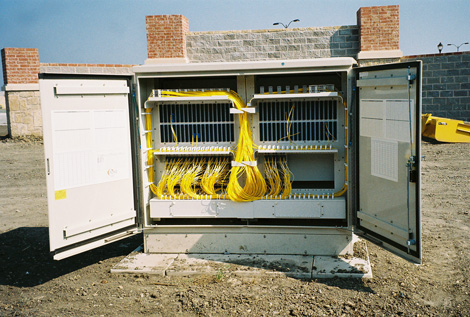 As that battle shapes up, neighborhood by neighborhood, AT&T says the benefits of IPTV will help it distinguish itself from its cable competitors. Already, Warnock says, U-verse customers in San Antonio can record up to four standard-definition TV programs at once on their DVRs -– a feat that's impossible on most cable systems without expensive multituner set-top boxes.

Ross says telcos big and small are watching Verizon and AT&T -– and the trials and tribulations of FTTP vs. FTTN -- with interest. The two behemoths are tackling a question every telco will have to address sooner or later, Ross says: "How do I build or rebuild my outside plant to achieve my strategic goals?"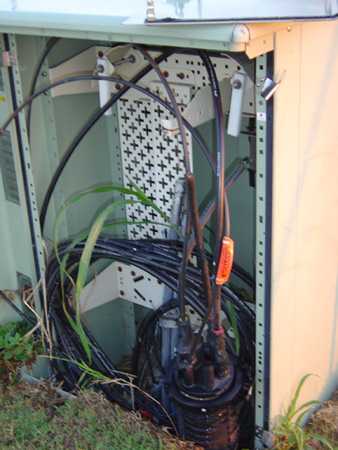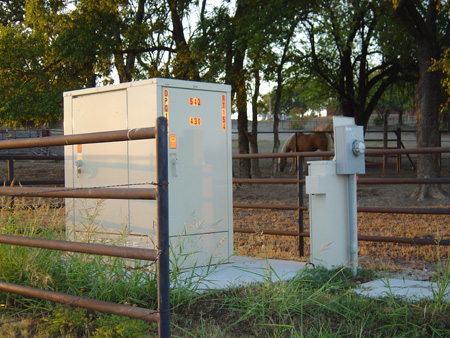 — Phil Harvey, News Editor, Light Reading