Altice to Slash 2017 Capex Despite US FTTH Plan, French Rivalry
Altice to Slash 2017 Capex Despite US FTTH Plan, French Rivalry
Cable operator's 2017 guidance implies a sharp reduction on spending in 2016 while French rivals plan to maintain or increase investment levels.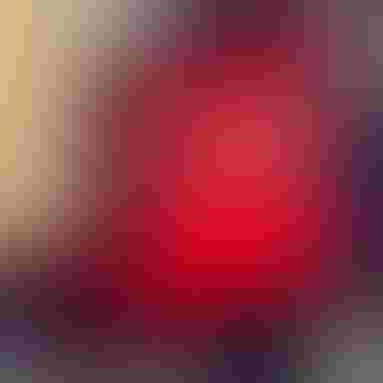 European and US cable company Altice will dramatically cut back on capital expenditure this year as it aims for an improvement in profitability and continues to work on reducing its debts.
Majority owned by French-Israeli billionaire Patrick Drahi, Altice said it would spend about €4 billion ($4.2 billion) on capital expenditure across the group in 2017, having invested nearly €4.7 billion ($5 billion) in 2016.
News of the planned cuts emerged just days after French rival Iliad (Euronext: ILD) said it would increase spending in France this year to between €1.4 billion ($1.5 billion) and €1.5 billion ($1.6 billion), after investing about €1.3 billion ($1.4 billion) in the market in 2016. (See Iliad to Ramp Up Spending in France This Year.)
French incumbent Orange (NYSE: FTE), meanwhile, plans to spend about 17% of its revenues on capital expenditure in 2017 -- the same as in 2016 -- and expects sales to be the same as they were last year.
The spending cuts were announced despite Altice's ambitious plan to roll out a costly fiber-to-the-home (FTTH) network across its entire US footprint over the next six years. (See Altice Plans FTTH for Entire US Footprint and Altice FTTH Bill Could Hit Almost $9.6B in US.)
In the US, Altice's Suddenlink Communications and Optimum subsidiaries have previously relied on cable-based DOCSIS 3.0 technology to provide broadband services. While most cable operators see DOCSIS 3.1 as the next logical upgrade, Altice appears to harbor doubts about the return-on-investment potential of that technology.
Altice would need to extend FTTH networks to about 8 million US homes to realize its ambitions. It has previously insisted it can pursue its plans without significantly increasing the capex budget by "[reinvesting] efficiency savings to support the buildout."
In its results statement, Altice also revealed that it was considering an initial public offering of a minority interest in its US business, which could help to raise capital for the FTTH program.
Elsewhere, the company claimed to have returned to revenue growth in France in the last three months of 2016 following seven quarters of decline. Its Numericable-SFR business remains the biggest subsidiary by revenues, accounting for about 48% of Group sales, but has continued to lose market share to rivals.
Nevertheless, revenues at the French business edged up 0.6% in the fourth quarter, to about €2.89 billion ($3.05 billion), compared with the year-earlier period.
Group revenues, meanwhile, were up 2.7%, to around €6.1 billion ($6.4 billion), while adjusted EBITDA rose 15.8%, to about €2.29 billion ($2.42 billion).
The top-line figures were buoyed by growth across all of Altice's international operations, with revenues at the large US business rising 6.4%, to around €2.13 billion ($2.25 billion).
For more fixed broadband market coverage and insights, check out our dedicated broadband content channel here on Light Reading.
Altice is now guiding for growth in overall revenues this year and "revenue stabilization" in France, where full-year sales fell 2.9% in 2016, to €11.17 billion ($11.8 billion). Adjusted EBITDA is expected to increase at a "high single digit" rate.
The latest quarterly figures will be welcomed by those concerned that Altice's penchant for ruthless cost cutting is having a nasty impact on sales. The company's share price was trading up 1.13% in Amsterdam during mid-morning trading, at €20.63 ($21.79).
Yet the acquisition spree of the last few years, which has included takeovers of both Suddenlink and Optimum, has left Altice with a mountain of debt.
Altice claimed to have made some progress on de-leveraging in 2016, with net debts equaling about 5.4 times annual adjusted EBITDA in December, down from a ratio of 5.9 a year earlier.
Even so, Altice still looks far more indebted than most of Europe's other big telcos, which typically report net-debt-to-EBITDA ratios of between 2 and 3.
Altice's big challenge will be to keep investing in hyper-competitive markets while continuing to improve its balance-sheet position.
— Iain Morris,

, News Editor, Light Reading
Subscribe and receive the latest news from the industry.
Join 62,000+ members. Yes it's completely free.
You May Also Like
---