Hong Kong's HKBN says it has weathered the pandemic storm, posting a 12% rise in first-half earnings and achieving advances in its transition to a broad ICT provider.
Revenue for the six months to end-February rose 40% to HK$6.23 billion (US$803 million) thanks to the contribution of newly acquired systems integrator JOS, the company announced Wednesday.
Although EBITDA was up a modest 2%, underlying cash flow had grown 7% to HK$505 million ($65 million).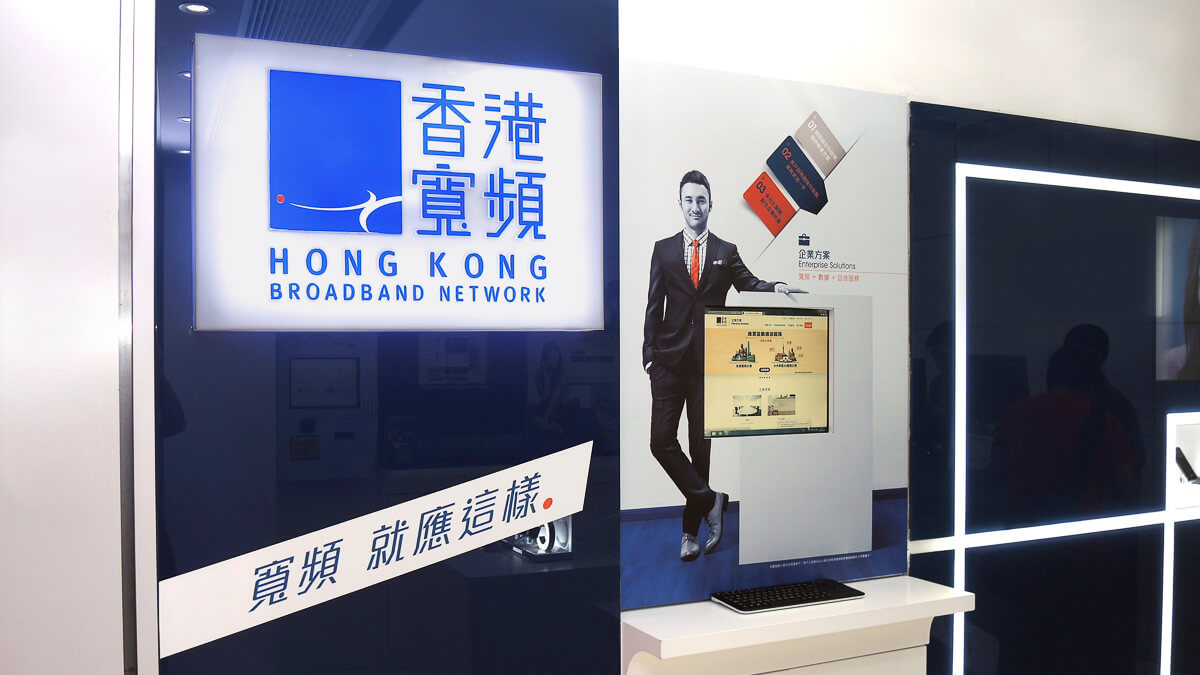 HKBN says it has evolved from a traditional telecom company in Hong Kong into a Asian ICT provider following acquisitions of JOS and fixed-line enterprise specialist WTT.
In a letter to shareholders, Vice Chairman William Yeung and CEO NiQ Lai said, as a result of the acquisitions, "we now have a full tool box rather than just a single tool; in the past we were just a telecom carrier.
"We are in the process of transforming into a true ICT partner to our customers, making competition with the fragmented standalone telecom carriers, system integrators, etc. irrelevant."
People first
Highlighting HKBN's distinctive staff-owned culture, the two leaders said during the pandemic period they were "most proud of how we have treated our talents."
They said the company had passed on to employees virtually all of the HK$210 million ($27 million) it had received in government COVID-19 subsidies.
By "looking after talents in tough times, we believe they will go out of their way to position our HKBN for the post COVID-19 rebound," they said.
During the period, residential broadband revenue declined 2% mainly as a result of a one-month coronavirus fee waiver, but ARPU was steady at HK$191.
The core enterprise segment delivered growth, with ARPU improving 9% year-on-year to HK$3,028.
The company introduced new solutions to help its mostly SME customers better manage in the pandemic conditions, including IT service outsourcing, cloud-based HR applications and e-security.
It said the mergers with WTT and JOS had extended customer reach and enabled the company to differentiate its offerings.
Spreading the net
The acquisitions have also added geographical spread to HKBN's business, with 11.7% of revenue now derived from outside Hong Kong.
HKBN is co-owned by around 1,000 of its 5,900 staff, which the company says maximizes the alignment between employees and the company's business goals.
---
Want to know more about optical? Check out our dedicated optical channel here on Light Reading.
---
The formula seems a proven one: Since its IPO in 2015, revenue is up 4.1x and EBITDA is 2.5x higher.
Looking ahead, the company aimed to transform its enterprise business from "pure sales of products and services" to relationship management and working with customers to help solve their business problems.
Related posts:
— Robert Clark, contributing editor, special to Light Reading