Microsoft eyes Australia's AI and cloud market with A$5B investment
Microsoft eyes Australia's AI and cloud market with A$5B investment
Microsoft will fork out A$5 billion (US$3.2 billion) to expand its hyperscale cloud computing and AI infrastructure in Australia over the next two years.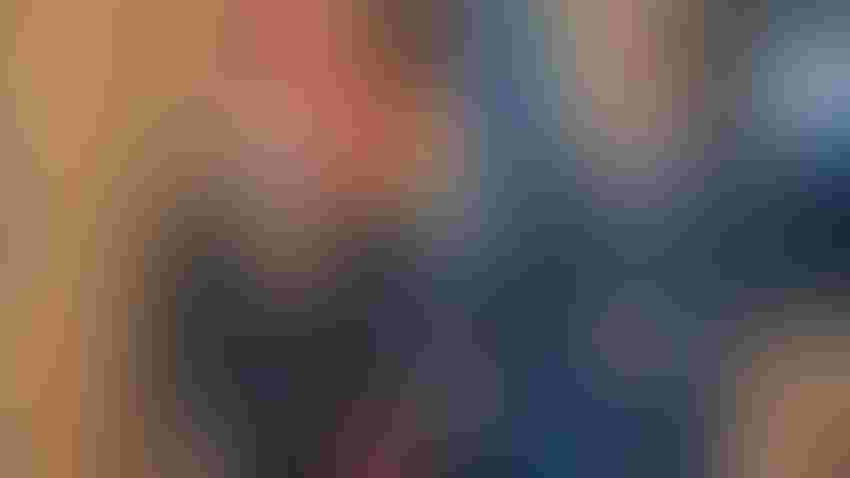 From left to right: Australian Prime Minister Anthony Albanese; Brad Smith, Microsoft vice chair and president; Steven Worrall, managing director, Microsoft Australia and New Zealand.
(Source: Microsoft)
Microsoft today announced that it will fork out A$5 billion (US$3.2 billion) to expand its hyperscale cloud computing and AI infrastructure in Australia, in a move that will increase its computing capacity in the country by approximately 250% over the next two years.
This investment will grow the company's local data center footprint from 20 sites to a total of 29 spread across Canberra, Melbourne and Sydney. The money will also be spent on digital skills training and on beefing up Australia's cyber defenses.
The spend of A$5 billion is Microsoft's single-largest investment in Australia in its 40-year history there. It is a commercial play that enables the US tech giant to get a prime position in a market where demand for cloud computing services is expected to double from A$12.2 billion ($7.7 billion) in 2022 to A$22.4 billion ($14.2 billion) in 2026.
Additionally, the investment allows Microsoft to enter Australia's AI market, which is expected to take off in the next few years. According to a recent report by the Tech Council of Australia and Microsoft, generative AI – if adopted at an accelerated pace – could contribute as much as A$115 billion ($73.1 billion) a year to Australia's economy by 2030. 
Australian Prime Minister Anthony Albanese welcomed Microsoft's investment in Washington, DC, on the first day of his US state visit.
''The investment by Microsoft, A$5 billion dollars, is an investment in our capability and investment in our people and a sign of confidence in Australia. And it is very welcome,'' said Albanese in a press conference held at the Australian embassy in the American capital. ''This is a very significant announcement that will result in higher productivity over the years to come in Australia.''
Building skills for the digital economy
To achieve the full potential of its cloud and AI infrastructure investment, Microsoft will help train 300,000 Australians as part of its global skills programs, designed to help them gain the capabilities needed to succeed in the digital economy.
Microsoft is set to launch its first Datacentre Academy in Australia in early 2024, in partnership with TAFE NSW. The academy's curriculum will align with core operational roles, including those of data center technicians, critical environment specialists, inventory and asset management professionals, and IT operations personnel.
''This significant investment from Microsoft recognises the Albanese government's focus on supporting and growing our tech sector, including our target of 1.2 million tech jobs by 2030,'' Australia's Minister for Industry Ed Husic said in a statement issued by Microsoft.
Fortifying Australia's cyber defenses
Meanwhile, Microsoft said it will be working with the Australian Signals Directorate (ASD) to boost domestic protection from cyber threats.
Dubbed the Microsoft ASD Cyber Shield (MACS), this new collaboration between the US tech giant and the Australian government involves the exchange of cyber threat information for ''the better protection for Australian residents, businesses and government entities,'' Microsoft said in a statement.
MACS will include the evolution of national threat intelligence sharing capabilities, with a focus on detecting, analyzing and defending against sophisticated nation-state cyber threats.
"This announcement builds on ASD's strong partnership with Microsoft and will turbocharge our collective capacity to protect Australians in cyberspace,'' Rachel Noble, director general at ASD, said in a statement.
According to the ASD, its national Cyber Watch Office received more than 76,000 cybercrime reports in the 2021–22 financial year, an increase of nearly 13% from the previous year. This equated to one report every seven minutes.
Meanwhile, Steven Worrall, managing director, Microsoft Australia and New Zealand, pointed out that the infrastructure, skilling and cybersecurity investments and initiatives announced today build on Microsoft's long-term commitment to Australia.
"They will not only enable a safer and more secure digital economy, but also provide a platform to foster growth and innovation in the era of AI," said Worrall.
Subscribe and receive the latest news from the industry.
Join 62,000+ members. Yes it's completely free.
You May Also Like
---